Accent furniture remains strong, positioned for growth in 2013
Imax
Accent furniture has been the strongest performing category in the Home Accents Universe for the past four years, according to research conducted by Home Accents Today.
     What accounts for that strength and is the category poised to continue growing?
     In 2012, Home Accents Today estimated accent furniture sales at $14.80 billion in retail sales, an increase of 5% over 2011. This figure represents a notably higher gain over the industry as a whole, which posted 4% growth overall.
     There's reason to believe that there's still a big opportunity for accent furniture sales moving forward. In this month's Consumer Buying Trends survey (starting on page 35), accent chairs and tables have the biggest buying gap of the six products surveyed. The buying gap is the difference between those who shopped for a chair or table, and those who bought. Forty-four percent of chair shoppers and 39% of accent table shoppers came home empty-handed in 2012. But, they tell us, they are still looking, with 4.7 million planning to buy an accent table in 2013 and 3.1 million planning to buy an accent chair this year.
     The accent furniture category is also one that has caught the eye of the major case goods producers from the "true furniture" side of the business. Companies such as Aico, Hooker, Stanley, Bassett and others have made a major push into the category over the past several years - creating true "accent" lines of furniture, as opposed to the occasional groupings that they had relied on for so long (occasional being matching cocktail and end tables, for example). For more on what Hooker has done with the category, turn to page 106.
     While it's clear that accent furniture is a strong category, there's clearly still plenty of room for improvement. Home Accents Today interviewed a number of vendors to get their input on the overall health of the category, opportunities, trend and advice on how to maximize the retail dollars for this important segment of the business.
How's business?
Michael Ricks, president of accent furniture specialist
Furniture Classics
, said business has been booming for his Virginia-based company, and he expects it to continue into 2013.
     "Last year was just lights out phenomenal - it was just a great year," Ricks said. "It just feels better - talking with the retailer, just hearing so many success stories on the retail end - it's refreshing, it's energizing again," he continued. "It seems that - knock on wood - maybe we've made it over the hump and the retailer getting a little more optimistic, willing to take chances again and make larger commitments.
     Little pockets of optimism are around, he said. "And I like optimism, because it's infectious. Our winter show season went great, we set records in both Atlanta and Las Vegas. We got some new, quality accounts that we've been courting for quite some time that have really given us additional new opportunity. So with the current base that I have of dealers, plus some key targets, I think there's reason for real optimism going forward."
     Shadow Mountain is another company that believes in the strength of the accent furniture business. And in a quest to grow that segment of its business, the company is set to debut an extensive new accent furniture collection this spring, according to company president Chad Turney. The new collection includes 50 pieces made in India and the Philippines of materials such as industrial-style metal and reclaimed wood, adorned with specialty finishes
     "This is just what the doctor ordered in the current climate our industry is in," Turney said. "The consumer today wants unique eclectic items that they can afford to build their lifestyle around and create the wow factor each time they add another piece to their collection of unique finds."
     He is so confident in this new initiative, he said, that he expects to grow his company's accent furniture business from 15% of overall revenue in 2012 to a projected 35% for 2013.
     "We're putting a lot of focus on this category in 2013 as our last quarter of 2012 indicated a strong trend for this year.," Turney said. "I think (the overall health of the category) is quite good, seeing how our industry is trending more towards item business. Home furnishings are now (considered) a purchase and not an investment, so the overall total ticket sale may be smaller, which lends itself to this category."
     Brownlee Currey, president of Currey & Company, said that although his company is fairly new to the category, it's a strong one. His company now offers 300 SKUs in the accent furniture category.
     "The ways these goods are being bought, particularly with higher end interiors, everything is eclectic," Currey said. "Things are coordinated, but they never match. And I think in that scenario, you've got a lot of flexibility with accent furniture. It makes it really easy for people to sell and place a single piece. So I think that there is an underlying style factor there that is helping to drive the performance of the category, and I think the other piece is that people have just not felt comfortable in the last few years buying a whole bunch of pieces of furniture at a time, so I think there is a socioeconomic thing going on there, too."
     For Greg Waylock, president of Avenue B, a new accent furniture, lamp and wall décor company that debuted last year and started shipping in September, the future looks very bright. About 85% of his line is accent furniture.
     "In 2013, right away, beginning in January, was a very remarkable increase just in the amount of orders that were generated," Waylock said. "And there was a real significant increase. In 2012, we were growing a little bit month by month, but then in January it really increased with the show traffic, and February has been our biggest month yet. I would say the outlook for 2013 is very strong.
     "A lot of the customers that have been very conservative or dormant, are now out shopping again," Waylock continued. "They are looking for things that are fresh or different. We're noticing that they are more value-sensitive, not just price sensitive, and it's not just about the price - they are saying that their customer is really looking for value in the quality, the materials, the functionality of the piece, and the overall look of the designs, then they're judging price."
     At Cooper Classics, the category, which accounts for 30% of the company's business, is underperforming the wall décor segment, according to Melissa Whitaker, national accounts manager, but still important overall.
     "I would say it is struggling just as other areas are," she said. "We are seeing some positive turnaround but until the economy is more stable, this trend is not something we can count on. Overall, the mood seems to pretty good. There is a lot of competition, and the prices are all over the place. It's hard to compete with some of the very low price vendors, although our quality is much better."
Channels of distribution
The strength in the accent furniture category seems to be across the board, regardless of channel. The strongest performing channel for accent furniture was direct-to-consumer (which includes Internet and catalog sales), with a 5.8% increase. But the category was quite strong across all channels, with only discounters and the (fairly insignificant) department stores underperforming.
     Traditional furniture stores' accent furniture sales grew at a rate of 5.2%, and lifestyle stores (such as Ikea or Pottery Barn), grew by 5.7%.
     "Where I see growth are our strong independents and even more so in the last six months, the commitments we've seen from the real powerhouses - the Top 100s - it's really spread across different distribution channels," Ricks said. "I would say that our Internet business will be a factor of growth this year, but I don't think it'll be any more so than what we see from our lifestyle specialty stores.
     The interior designer business is critical for Currey & Company and Avenue B, which also cites independent furniture and home accent stores as its core customer base.
     "We really tend to focus on the independent retailer and designer, and I think that those folks are really making a comeback," Waylock said. "We have chosen to stay out of the big box with our Avenue B distribution, and those customers have reacted positively to that. Those (the independents) are customers who used to order in fairly significant quantity, and I think that they pulled back and became very conservative. Now we're seeing those people get more aggressive in their ordering again."
     And the Internet is also an increasingly viable channel.
     "Internet retailers are our strongest channels of distribution," said Cooper Classics' Whitaker. "This is where we are seeing the strongest growth and where we will continue to focus."
Style and Trend
In terms of what's selling, transitional, casual, rustic, industrial and reclaimed wood designs get the most votes.
     "We are still having success with the rustic items as well as the transitional pieces that mix wood and metal," Whitaker said.
     Waylock said functional items are good sellers, as is transitional styling in general. Mixed materials, burl and walnut veneers, and stone details are all also good sales drivers because of the value proposition that they offer.
     Value is also important for Shadow Mountain, which does a good business with "timeless items that become heirlooms down the road," Turney said.
     "The green story, the reclaimed wood - that's still a big business for us, because it gives the retail salesperson a story to tell," Ricks said. "You can truly romance a piece of furniture. With the old wood, the old floors, the old doors we are using, it really gives the salesperson a story to tell, and consumers love it."
     He also said that Furniture Classics is getting back into the painted looks that it had abandoned a few years back. "We have started testing the market again with some really nice paint and colors. There does seem to be a desire, at least on the part of our dealers, to get some color back on the floor."
Advice for retailers
Waylock offered three tips to retailers to maximize sales in this category.
     "One is, don't over-accessorize," he said. "Let the accent furniture piece be the star. It's OK to put a lamp or two, or a picture frame or two, but too many retailers use the accent furniture and cover it with accessories, and the consumer's attention isn't driven to the furniture anymore."
     Merchandise accent furniture in groups, not just in lifestyle settings, he said, adding that a display of five or six tables together at an entryway can really help define a store as an accent furniture resource.
     "The third thing is to be eclectic with the merchandising. Just as retailers come to trade shows to be inspired with merchandising ideas, that's the same thing that a consumer is trying to achieve when they go to the retail store," he said, citing examples of adding a transitional table to a traditional room setting or adding a little jolt of color into an otherwise brown display. "Just be a little eclectic -- it doesn't always have to match. The more the retailer starts to do that, the more they get a reputation with the consumers, and they're going to want to visit those store environments to get some design inspiration to take to their own home."
     Ricks said that the category has been historically overlooked by the furniture stores in particular, but that that is a mistake.
     "My pitch is - don't overlook the category," Ricks said. "It hasn't been important to you because you haven't made it important. You've got all the wonderful square footage, and we all know what square footage costs. If you've got a unique piece and you've got a customer and that captive audience in your store, give them something that they can take home that very day. Give them something that they cannot find anywhere else - something unique. So that they remember buying this really great accent piece, so they think to come back to you when they are ready to buy the new bedroom set. When you deal with furniture all day long, it can get boring, and you don't want to fall into that trap. On a lot of levels, this is a fashion industry, so create that excitement - don't be boring."
     After all, this is a large category, with a lot of product, and smart retailers can use that as an opportunity to really make a style statement.
     "The challenge with accent furniture is that there is so much of it, and how on earth the buyer vets through that category, other than just cherry-picking it," Currey said. "But it provides a neat opportunity for the buyer to do the cherry picking, so that what they bring in can be very edited and very reflective of their point of view."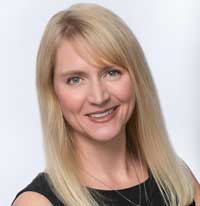 Jenny Heinzen York
|
Former Editor in Chief, Home Accents Today
jheinzen@homeaccentstoday.com
Related Content By Author
Interior Design Summit adds market program for designers

More Videos
Subscribe to
Home Accents Today eWeekly
Receive the news you need to know about the trends in the industry delivered right to your inbox.


AmericasMart ICON Honorees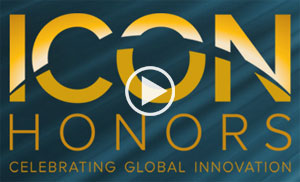 Excellence and superior achievement in the home and gift industry were recognized in July at AmericasMart's eighth annual ICON Honors. Enjoy these video stories celebrating the 2017 award recipients: Spicher and Company, Bloomingville, Wolf Gourmet, Her Majesty's English Tea Room, Kurt S. Adler, Inc., and Chris Rosse, Rosse and Associates. See the videos! See the videos!