First phase of 'bulb ban' now in effect
AS PHASE ONE of the Energy Independence and Security Act of 2007 goes into effect at the start of this year, Home Accents Today revisits the controversial issue and what purveyors of lamps and lighting need to know to help answer the complicated questions that come with it.
Joseph A. Ray-Barreau, architect and lighting designer, professor at the University of Kentucky and education consultant for the American Lighting Association, hosted a webinar last year outlining many of the specifics.
What is being banned, at the start of 2012, are general-use, 100-watt incandescent lightbulbs. Similar restrictions go into place for 75-watt bulbs (2013) and 60-and 40-watt bulbs (2014).
"There are dozens of incandescent bulbs that are not even being addressed in this legislation," Ray-Barreau said. Twenty-two categories are exempted, including candelabra-base and three-way incandescents.
EISA 2007 was written to help improve American energy-independence and boost product efficiency. EISA sets new efficiency standards for many common light bulbs, resulting in a 25% to 30% improvement in energy efficiency.
Manufacturers are introducing much more advanced technology, including halogen light bulbs, compact fluorescents and LEDs, many of which already meet the initial standards.
After Jan. 1, 2012, any bulb that uses 100 watts to produce a certain amount of light, can only use 72 watts to produce approximately the same amount of light.
However, in a late-2011 twist, the spending bill that passed the U.S. Senate and House of Representatives effectively removed all the dollars that would have been used for the enforcement of the new regulations.
Where this issue ends up remains to be seen - the spending bill only cuts the funding for one year.
According to a statement from the ALA, dated Dec. 20:
"Many of you have asked if this makes EISA 2007 as it relates to light bulbs obsolete. It does not. The law is still the law. Quite simply, the rider states that the Dept. of Energy may not use any of its funding to enforce the incandescent light bulb standards.
All major light bulb manufacturers have stated that they will proceed as if nothing has changed. However, this rider is problematic for numerous reasons:
■ American manufacturers have already invested millions of dollars in transitioning to energy-efficient lighting as a result of the EISA 2007 provision. Any delay in enforcement will undermine those investments and create regulatory uncertainty.
■ The inability of the Department of Energy to enforce the standards will allow "bad actors" to sell their non-compliant products in the U.S. without fear of enforcement, creating a competitive disadvantage for compliant manufacturers.
■ Even if DOE does not have the funds to enforce the standards, EISA 2007 gave state attorneys general the ability to enforce. A lack of DOE enforcement will create consumer confusion due to a patchwork of state standards enforcement and place manufacturers in an intolerable position due to uneven and potentially unpredictable enforcement.
For the reasons noted above, the ALA ... does not support the rider.
To get more input on what 2012 means for the lighting community, Home Accents Today interviewed Mitch Colker, vice president of Alco Lighting Sales in Richmond, Va., the sales rep agency for Satco and Kolour One LED. He shared his thoughts on the new regulations, as well as the options available to consumers now that the first part of the "bulb ban" is in effect.
What's the difference between halogen, CFL and LED lighting?
Halogen is a type of incandescent and creates light via a filament. CFL creates light via gas and phosphorous, and LED is part of a category called solid-state lighting, which creates lights via electroluminescence. Each has a place in a home depending on the application.
Which one is best for lamps?
For most lamps, a CFL would work well. There are still some consumers that are adamantly against using CFL, but in my experience many of them are not aware that CFLs are available in various color temperatures including 2700K which is about the same as the incandescent bulbs they are used to. The A19 (standard lightbulb) shaped LEDs in many cases are only equal in lumen output to a 40-or 60-watt incandescent, so they may not provide enough light for a reading lamp. That will be changing quickly as the technology improves.
Which one is best for chandeliers/pendants?
For chandeliers and pendants, the traditional incandescent or the 72-watt halogen hybrid that is equal in lumens to a 100-watt A19 would work well. In a decorative chandelier, most consumers prefer the sleeker look of a traditional incandescent versus the look of a CFL or LED. The best use for LED I see today is in recessed cans or track lighting.
Which one is best for wall sconces?
If it is for accent lighting you could use an LED here, but for next year the most common will likely still be an incandescent. You could also use CFL here, but one thing to keep in mind is CFLs work best in places where you turn the light on and leave it on for a period of time. Not in places where the light is frequently switched on and off.
Which ones are dimmable?
All of them can be dimmed, but for CFL or LED there are also non-dimmable versions on the market.
How does this so-called "bulb ban" present an opportunity to sellers of lamps and lighting to upsell, increase add-on sales, etc.?
The most important thing in my opinion is that a showroom have a concise answer to the following two questions: How an LED works; What lamps are being affected by legislation and what the replacement is.
Also, a showroom must have a way to demonstrate the different color temperatures CFL and LED are available in and be able to make suggestions to the consumer on appropriate use of lamp type and color temperature.
There is a lot of confusion in the general population as to what is actually happening with light bulbs. Don't upsell just for the short-term dollars. Make the best recommendation, even if it is an incandescant A19, and try to make yourself the go-to destination in town for people that need help with the new lamp types.
Are the new regulations a good thing? Why or why not?
I guess it partly depends on where you fall on the political spectrum. A lot of people I talk to don't like the idea of government getting involved in something like light bulbs. There is also a lot of confusion. Some consumers I have talked to think their only options will be CFL or LED. They worry that they will be forced to spend $40 per lamp. A lot of people need to be told that there will still be lower-cost incandescant options available. The overall goal of reducing energy use nationally is one I find most people agree with, and once people fully understand what the new legislation actually does, a lot of the negativity goes away.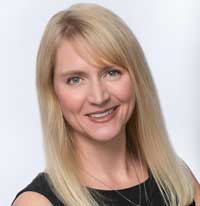 Jenny Heinzen York
|
Former Editor in Chief, Home Accents Today
jheinzen@homeaccentstoday.com
Related Content By Author
Subscribe to
Home Accents Today eWeekly
Receive the news you need to know about the trends in the industry delivered right to your inbox.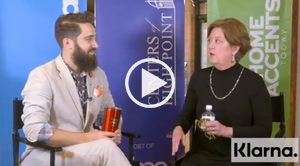 Join HAT's editors for PBM News Desk, an on-site content creation hub in the lobby of the Centers at High Point during the 2017 Fall High Point Market. (Sponsored by Klarna.)
See the videos!