Decorative accessories witnessing a fourth-quarter comeback
DECORATIVE ACCESSORIES have long been a key category in the home accents business, but one that has suffered over the last several years with over-penetration in the market, sameness and lack of "functionality" that has helped keep some categories alive despite the dismal economy.
Accessories are the largest category in terms of sales volume, accounting for nearly $19 billion in retail sales in 2010, according to the Home Accents Today Universe Study, representing a 2.7% increase over the year before.
But vendors are reporting much stronger results in 2011, though the category still has its challenges to overcome.
"We expect a strong finish to 2011, much stronger than 2010," said Lee Wang, president of Creative Co-Op, which does approximately 30% of its overall business in accessories. He said he expects to end 2011 up 20%, across all product categories. "October bookings were up over 30% on 2010, and November has started out very well. We also expect the January shows in 2012 to be extremely busy. All indicators are pointing to a very strong first half, despite the media. Decorative accessories are a key component of our business. A larger proportion would be more functional accessories, such as frames, mirrors, wall décor, clocks, etc. Functional items typically outperform 'sit-abouts.'"
Business at Uttermost overall is up substantially in double-digits, according to Mac Cooper, president, with accessories, which account for 10% of overall sales, tracking alongside the business as a whole. "Accessories dropped off more than other categories when the economy tanked, but are increasing nicely now," he said.
Likewise, Sean McFadden, VP of sales for Interlude, said that while accessories are not his company's top performers (Interlude does about 40% of its business in accessories), there are some opportunities.
"Accessories is a tougher business than it has been," McFadden said. "We see the opportunity in the better segment, with customers looking for more substantial, more sophisticated accessories. The middle to the bottom of the business has really become commodity in accessories, and our goal is to move away from that."
Imax does about 90% of its business in accessories, according to company president Al Bulak, and though he still categorizes the overall health of the business as "weak," he reports an uptick for 2011, as compared to 2010.
What is keeping his company moving, Bulak said, is "better inventory, fast delivery, trendy products and name branding."
At Howard Elliott, where decorative accessories account for about 25% of the company's overall sales, the accessories business is tracking similarly to the company's other key categories of mirrors and accent furniture at a double-digit pace for 2011. Company president Brian Berk said he looks for that momentum to continue into 2012, particularly coming off of an upbeat High Point Market.
"We saw some nice orders at the High Point Market and see an uptick coming into the first part of the year," he said.
Howard Elliott has worked to distinguish itself in the vast array of home accessories producers, Berk continued. "We feel that the way we design and merchandise our decorative accessories sets us apart," he said. "Our two- and three-piece sets create extraordinary values for the customer as they can still retail them individually by size or shape. Additionally, we have expanded our sculpture collection by adding some unique shapes and finish techniques."
Being unique is more important than ever, Interlude's McFadden said, and the best chance to maximize that is at higher price points.
"Our goal is to do more complex finish, more complex materials and to do more meaningful pieces," he said. "I think the days of filling your home with 'cheap and cheerful' have come and gone, and there's a younger customer that's looking very much to de-clutter. We really see the fashion moving to more streamlined homes - in upholstery and case goods - and that's going to bring the accessories with it.
"I think you are going to see fewer accessories on pieces, and the ones that you do see are going to be more impactful, more meaningful in terms of design and finish and color, and I think with accessories it's going to be a less-is-more scenario going forward. Clean lines and sophisticated accessories are really the future. The whole idea of excessive accessories is waning."
Wang said there are three key components to Creative Co-Op's success. "One, we blend leading artistry with artisan workmanship, leveraging our licensing relationships perhaps more so than anyone in the accessories world; two, we have an unrivaled breadth of product assortment, touching on virtually every home category and material; and three, we are extremely fast to market - we develop product as quickly as anyone in the industry."
But the production environment still has difficulties, particularly out of China.
"The overseas sourcing environment continues to be a challenge," Wang said. "While it has normalized somewhat, we are all challenged on a daily basis to maintain margin in a rising-cost environment." Imax has confronted the same issues, with Bulak citing "China production problems and increases in costs" as his biggest business challenges right now.
Labor shortages have caused headaches for Howard Elliott.
"Suppliers not being able to keep up with production schedules due to labor shortages has been our biggest obstacle this year," Berk said.
Uttermost's Cooper named several factors that are impacting business right now.
"Consumer confidence is hurting," Cooper said. "(The fact that) more money shifted to purchases like autos is hurting. More people working from home is helping."
At Interlude, the inconsistency of the economy has been the biggest force in holding back growth, McFadden said.
"The most challenging part of the economy has been consistent traction - consistent movement forward - which is what we haven't had for the past few years," he said. "We could put together a good quarter, a few good quarters ... and then the economy would fall flat again. There's so many factors - between employment, housing and fuel prices - it's a challenge, but I think you can't wait it out and wait for the early business that's indexed to housing ... that's a long way off. "
He said there's a notable change in the consumer aesthetic happening right now. "The customers that are coming into the market for the first time with some real money are looking for more sophisticated designs, more interesting designs, and honestly, things they haven't seen before - things they didn't grow up with in their homes."
On the other side of the style coin, Creative Co-Op reports that vintage looks continue to be strong, and Imax's Bulak echoed that sentiment, saying that "Restoration Hardware looks, antique reproductions and retro styles are working well, as well as natural wood looks."
For Howard Elliott, the key is versatility in its designs.
"We have had success with smaller pieces that are more versatile and can be placed in several rooms within the home or property," Berk said.
In terms of the overall health of the industry, Berk said although there's plenty of room for improvement, the signs are optimistic. "It can always be improved," he said. "New materials, designs and finishes, while always remaining focused on a value-added proposition are always well-received." He described his customers' mood as "surprisingly upbeat and demanding product that is immediately available."
Wang agreed, describing his customers as "moderate to upbeat. Very few are as negative as the media portrays."
And they have reason to be encouraged, he continued.
"I believe the business remains quite healthy," he said. "Those retailers that have successfully weathered the storm are in a great position to benefit over the years. Home-related spending is at an all-time low, and the law of averages necessitates that we will see an increase in the coming years. Additionally, commercial rents remain low, a major plus for the independent retailer."
"They are ready to see business come back, but are cautious," Bulak said.
McFadden said retail business remains difficult, but innovators are finding ways to succeed.
"It's very much a mixed bag of nuts. The businesses that are based on customer relationships and going out and finding new business are doing OK," he said. "The businesses that are in the business of kicking the front door open and waiting for people to wander in - that business is extremely tough. The retail side of the business is a challenge, but the design side is really starting to restore."
The overall health of the accessories business is strong, Cooper said, "but buyers are more selective than ever as their customers are much more selective now. Impulse buying is less, so designs must be eye-catching, high design and trend-right. Quality matters as much as ever."
The upbeat High Point has put a cap on a year that has seen growth for all of the vendors interviewed this month. Though the road is not completely clear, the path ahead is more evident.
"I think the way forward is more visible now than it has been over the last three years," McFadden said. "That, more than anything else, makes me think that there's real hope for the future. I don't mind following a set of rules, as long as you can decipher and understand the set of rules, and I think we're getting there. There's some sort of predictability and there are rules that you can build the business on."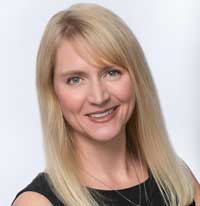 Jenny Heinzen York
|
Former Editor in Chief, Home Accents Today
jheinzen@homeaccentstoday.com
Related Content By Author
Subscribe to
Home Accents Today eWeekly
Receive the news you need to know about the trends in the industry delivered right to your inbox.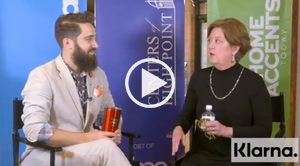 Join HAT's editors for PBM News Desk, an on-site content creation hub in the lobby of the Centers at High Point during the 2017 Fall High Point Market. (Sponsored by Klarna.)
See the videos!