It's the Best
Jenny Heinzen York
Longtime readers know that the May issue is always one of my favorites. And I'm pretty sure this one will be one of your favorites, too.
     First off, it's our Best of Market edition, which we produce following each
High Point Market
. So, the pages between 41 and 103 are filled with the hottest trends, most interesting products and the most special of the special events, as well as lots of news coming out of the show. Also, our advertisers take advantage of the unique ad format that we use in this edition to show off their own hottest sellers from the market week. In case you weren't here, it's a great look at what you missed; and even if you were, I'm betting there are a lot of great things that you didn't manage to see as you wore down your shoe soles in the millions of showroom square footage that make up this quirky market.
     The mood was very positive during market, with most complaints directed at the windy, cloudy weather rather than dismal business. Reports on traffic were definitely mixed, but the quality of orders had most vendors smiling, and many noted the strength of international buying this time around.
     We spent some time with some pretty powerful buyers ourselves. Home Accents Today hosted a retailer breakfast roundtable with buyers and executives from a number of Top 100 retailers and leading industry e-commerce businesses discussing their own strategies for success. Check out the story from Susan Dickenson and Alexa Boschini starting on page 82.
     And speaking of retailers, May is also the issue that showcases our annual report, 50 Retail Stars (page 23). Now in its ninth year, the Stars list celebrates some of the bright lights in home furnishings brick-and-mortar businesses. We think this year's list is one of the best, showcasing a diverse array of furniture stores, interior design boutiques and home accents specialists, from large to small. We will feature some of these stores more in-depth as the year goes on, but many of them shared great tips with us for this report. I also encourage you to check to see if any of these Stars are nearby you and pay them a visit. Tell them we sent you.
     Finally, in April we welcomed a new addition to the HAT staff. Thomas Lester is our new assistant editor and will be handling the rugs category for us, as well as the marketplace as a whole. You can learn more about Thomas (including how to send him a welcome message) on page 13.
Now we head into the warmer days of summer. Let's hope that the upbeat start we've had to 2013 continues.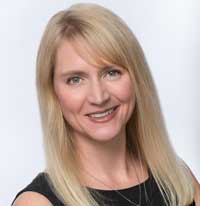 Jenny Heinzen York
|
Former Editor in Chief, Home Accents Today
jheinzen@homeaccentstoday.com
Related Content By Author
HAT Chat at High Point Market: Intros - Ann Gish and Catherine Silver

More Videos