New materials and dimensions drive success in wall décor category
Wall décor, including mirrors, remains an integral part of the home accents industry. According to Home Accents Today exclusive research, sales of wall décor reached $6.7 billion in 2012, making it the third largest category in the industry. This number represented a 3.1% increase over 2011, which in turn had posted a 3.2% growth rate over the year prior.
     Based on this data, the category underperformed the overall industry, which grew at 4% in 2012, but suppliers say it's still an important facet of their business, and one that is changing quickly as tastes, materials and distribution channels evolve.
| | |
| --- | --- |
| "Empire Art Direct is picking up where we left off in 2006. Our goals are the same - to constantly re-create ourselves with new art, new mediums and new product categories." - GARY HELMAN, EMPIRE ART DIRECT | |
     "The overall strength of the wall décor category is mixed," said Stephen Becker, vice president of sales for Majestic Mirror. "From what we have seen, the larger box retailers and chain stores are doing very well. Also the Internet is a driving force in this category. Retailers who are buying strictly by price and bringing in lower-end pieces are complaining that business is slow, but retailers who are putting out the dollars and buying statement pieces and different looks at all price levels are saying that business is coming back strong. Retailers who know their customer needs and buy according to match into their other products on the floor have said that wall décor is one of the leading accessory pieces."
     For high-end, multi-product vendor
John-Richard
, wall décor sales are tracking alongside the company as a whole for the year, according to company president Alan Galbraith.
      "Wall décor is a consistent performer and is growing at the same rate as the overall company," he said. "2013 is ahead of 2012 and we believe that we will have solid growth for the balance of the year and beyond."
     While the numbers are showing strength, it's a constant struggle to innovate, produce and sell wall décor.
     "Our sales are up over last year, which obviously we're happy about, but we're having to work harder to get it and keep it, so I don't know that it's so fantastic out there that it's falling into our laps," said Alan Groch, president of Grander Images. "I think, like the retailers, we are having to work harder and smarter to get that. We are not letting up. We've seen success with increased marketing .... advertising, all sorts of email marketing - we're continuing to see a payoff on the marketing that we're doing. If we weren't doing that, I don't know that we would be seeing the same kind of results."
     Business at Pennsylvania-based Spicher & Co. is "fantastic," said company president Mark Spicher, with sales up double digits for the year so far.
The Product
Wall décor products are undergoing some fundamental changes - in addition to the classic framed mirrors, painted canvas and framed-print-under-glass designs that are still very important, some of the most interesting new wall décor designs are made of a variety of materials, are three-dimensional and leave behind the classic square or rectangular shapes.
     "Our wall décor had primarily been framed (under glass) wall art, but we've recently started using many other types of media, such as canvas, wood and vinyl," Spicher said. "We are very excited about the possibilities this opens up for us, and we received great feedback from our customers."
     "We're continuing to take a lot of chances," said Groch of Grander Images, which specializes in embellished designs and mixed media presentations. "They don't all work. But we're trying different art that other people aren't bringing to the market, subject matter that other people aren't doing. Sometimes we get some egg on our face from picking something horrible, but usually not without finding some strong home runs that we never would have predicted without taking some chances. We're going to continue to bring some crazy things to the market and get rewarded for people saying, 'I've never seen anything like that, isn't that the weirdest, wackiest, thing, I'll take one. We like to concentrate on what people aren't doing - it's more fun."
| | |
| --- | --- |
| | "Our wall decor had primarily been framed (under glass) wall art, but we've recently started using many other types of media, such as canvas, wood and vinyl." - MARK SPICHER, SPICHER & CO. |
     But that's not to say that the market for under-glass or canvas is dead.
     "Our biggest increases in sales have come in art on canvas, whether that be original oil paintings or a gicleé of an original piece," Galbraith said. "Contemporary abstract paintings have been performing well for us for several seasons. Colors have become somewhat bolder recently."
     Wall décor is increasingly important to multi-line companies as they seek to become "whole-home" product providers.
     Surya is an example of this. Long a specialist in rugs, the company added wall décor to its expanding lineup a few years ago. Now, the company is re-emphasizing the category, giving it prominent space in its expanded and relocated Las Vegas showroom over the summer. The wall décor collection includes more than 150 SKUs at a variety of price points to complement the company's rug and home décor collections.
     Wall décor is the leading product category for Imax, according to Vice President of Sales Rex Yoakley. It comprises about 20% of the company's overall sales.
    He attributes this success to a distinctive product line that addresses the needs of his core channels of distribution - furniture stores, home accent specialists and e-commerce sites. Imax is having success with gallery-wrapped, hand-painted oils, as well as functional wall décor such as sconces and shelves and mirrors of different sizes and shapes.
     "The majority of our wall décor is proprietary to Imax," Yoakley said. "Using artists like Carolyn Kinder, Nancy Davis (Ella Elaine) and Melissa Vasquez gives us a unique look. We also work with license companies to obtain exclusive North American rights to various art designs. In addition to artists, we add elements to canvas to give a unique look. We will sometimes embellish a hand-painted piece with glass, rock, fabric, recycled paper, etc., to give a unique 3D appearance."
     This move toward embellishment reflects a trend that is sweeping the wall décor business.
"Mixed media is still what makes us most unique, so we're still adding more shapes and more texture and more materials," Groch said. "Canvas is great, and there's a lot of great canvas out there, but if it's just paint on canvas, then it's not as exciting to us as a company and to our customer who's coming to shop with us. We are doing fewer and fewer beautifully painted canvas and incorporating more and more wood, metal, textiles and hardware into that piece that's on canvas, or wood, or steel. For us it really has to exude texture."
     There is a strong movement toward bold color in wall décor, especially as furniture styles have remained decidedly neutral over the past five years.
     "Color, color, color, is the key to success," Yoakley said. "Colorful art and wall décor will brighten a room filled with neutral furniture. We incorporate specific colors to match our trends, and shades of yellow, blue and red are working well."
     Exclusivity and unique designs are fundamental drivers of business now, suppliers said, and pricing is always a factor.
     "Our recent success has come from art that is exclusive to us whether that is because it is an original oil painting or a gicleé of a work commissioned by us from the artist," Galbraith said. "We are constantly searching for art that is on trend in terms of color and subject matter. Typically when we find an artist who has captured the current trends, we quickly build a portfolio of their art which allows consumers to add art that they like as they continue to update and redecorate their homes."
     Exclusivity is a huge part of the Spicher & Co. story, Spicher said. "All of our designs are unique to us," he said. "We don't buy artwork from publishers. Everything we sell is something we've created."
New Products, New Faces
Majestic Mirror entered the decorative wall décor category last spring in High Point. The initial launch featured about 75 designs in sizes ranging from a 16-inch square to a 60x80-inch canvas. Retail prices range from $79 to $299.
     "We have had a fabulous 2013 with double-digit growth," Becker said. "We foresee a strong end to 2013 as with our new dimensional wall décor and mirrors we have been able to increase our customers and market share both out of domestic warehouse and direct containers. We are launching many new introductions in High Point which will only increase our business in 2013."
     He said that while the mirror line has been and will remain the core of his company's business, the addition of the wall décor has provided a nice boost this year. "When we decided to move in to wall décor, we saw it as an add-on to our mirror orders from existing customers," he said. "We were pleasantly surprised at the growth and new customers we picked up with wall décor."
     Empire Art Direct brings a familiar name back into the industry. Headed up by Gary Helman, who sold Empire Art back in 2006, the newly formed company exhibited in Las Vegas for the first time this summer.
| | |
| --- | --- |
| "We foresee a strong end to 2013 as with our new dimensional wall décor and mirrors we have been able to increase our customers and market share." - STEPHEN BECKER, MAJESTIC MIRROR | |
| | "Our sales are up over last year, which obviously we're happy about, but we're having to work harder to get it and keep it." — ALAN GROCH, GRANDER IMAGES |
     "Empire Art Direct is picking up where we left off in 2006," Helman said. "Our goals are the same - to constantly re-create ourselves with new art, new mediums and new product categories. Everything we do is inspired by the hundreds of great artists in the EAD coop. Contemporary alternative wall art represents our dominant focus as we create art by using traditional techniques in a contemporary presentation with alternative mediums."
     The company's media and techniques include reverse-painted glass, torch-cut iron, paper art collage and oil paintings on aluminum surfaces, among others.
     "The term 'newness' is often overstated but our lines are truly exclusive and different from anything on the marketplace," Helman said. "Our mission is not to just create new art in different permutations from show to show but to create completely new lines also. Product development has always been my passion, and I am honored to work with truly gifted artists and factories to deliver real handcrafted art at prices that can deliver our customers the margin they need in today's competitive environment."
 What Retailers are Saying
While business is pretty solid in the category, not all retailers are reaping the rewards of an improving economy just yet.
     "Our small to medium-size accounts had a slower summer than anticipated," said Yoakley of Imax. "Big box seemed to have a better summer. The second half of August has seen an increase in activity. (But the) anticipation for fall and holiday season is strong among all accounts."
     Becker said that the second half of the year has brought increasing confidence to his retail customers.
     "Our customers have said that traffic is increasing. They are all very positive going into the fall and High Point," he said. "They are all looking for the next new designs, and as they have found them their business has increased. They are saying that consumers have become more sophisticated with the internet, etc., at all price points, and we as manufacturers have to keep this in mind when we design new product."
     But overall, things continue to look up - or at least look more stable.
     "It feels as though we've stopped bouncing along the bottom and now we are feeling a solid uptick - where people are feeling like we are doing better than before, for a long enough period of time that they don't feel like we're going to slip back down," Groch said. "It seems like they are starting to finally feel more of a lasting confidence, rather than the ups and downs of the past year.
     "I think we just have to keep our blinders on and keep looking just a few feet in front of us and try to do the next right thing. Then one day we'll look up and notice that it really is sunnier out and all the doom and gloom now is in our rearview mirror. Because everything is cyclical - and I hope we are now coming up on the other side of the bowl."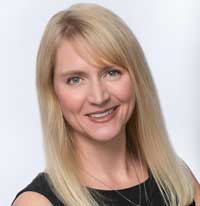 Jenny Heinzen York
|
Former Editor in Chief, Home Accents Today
jheinzen@homeaccentstoday.com
Related Content By Author
Subscribe to
Home Accents Today eWeekly
Receive the news you need to know about the trends in the industry delivered right to your inbox.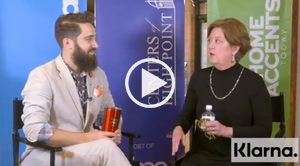 Join HAT's editors for PBM News Desk, an on-site content creation hub in the lobby of the Centers at High Point during the 2017 Fall High Point Market. (Sponsored by Klarna.)
See the videos!