Innovations change perception of machine-made rugs
Power-loomed of wool and viscose in China, Nourison's Nepal Collection features hand-carved designs that give the rug a high-low texture.
While technology is making the world a little smaller, it's also changing the way the rug industry is doing business. As costs associated with handmade product continue to rise - whether due to labor or materials - more and more companies are finding new, innovative ways to introduce better machine-made rugs to complement their array of handmade offerings.
     Some companies are taking inspiration from their most popular handcrafted rugs, bringing variations of popular styles to more affordable price points. Others are introducing sustainable materials into new machine-made collections in order to carve out new niches and remain good stewards of their environment, while some have modified their looms to incorporate top-of-the-line materials into rugs that can be sold at a price that will draw buyers into stores and showrooms.
     "There is a lot of new innovation going on," said Steven Peykar,
Nourison
principal. "Basically, the way the whole industry has been working for a number of years, is most people have been using the machinery to produce what I would consider promotionally priced products. Still, today, I would imagine a very large percentage of what is being produced on machines is more popular or lower price point products."
     Jonathan Witt, vice president of
Oriental Weavers
, said many traditional rug-producing countries are becoming more and more developed. This means the workforce is diminishing as many choose to find employment outside of traditional means, such as rug construction.
     "In China, as the country has grown and developed, there's a lack of younger people coming into that market to produce area rugs," Witt said. "They can work in the Apple factory. The types of handmades you can find and the costs associated with producing them now that there's less production available, is driving machine made growth and higher machine-made product."
     Fewer workers hand-crafting rugs means an increase in price, said Satya Tiwari, Surya president.
     "In the last three years, as India and China are getting more developed, the labor cost and the raw material cost is getting higher," Tiwari said. "A rug that was a $399 retail handmade wool product may be today a $499 product - that's a 20% increase and it takes it away from a big consumer base. Someone who can afford it for $399 has to find something else."
     Tiwari said thanks to technology, the perception of power-loomed rugs is changing.
     "In the last three years, m
Part of the Pantone Universe Collection from Oriental Weavers, rugs from the Expressions line are machine made with cross-woven, textured polypropylene yarn and feature Pantone shades of True Blue and Graphite with accents of Orange Peel, Dewkist and Pink Flambé.
achine has made a lot of innovation in color, design and texture," Tiwari said. "The cost, since it's minimal labor, has not gone up as much as a handmade product. The innovation and the change of economics in India and China has made machine-made much more attractive."
     However, Loloi principal Cyrus
Loloi
points out that while it might be more cost-effective per rug, there's still a significant investment involved in launching machine-made collections.
     "When you introduce a machine collection, it's got to be phenomenal because you have to bring in a large quantity of it because of the way the machines run,"
Loloi
said. "All of our machine-made collections we have are some of our strongest collections because we have to be confident they will sell well."
MATERIALS, DESIGN AND CONSTRUCTION
Peykar said Nourison uses many materials long associated with top-end handmade rugs in its machine constructions from its Chinese factories.
     "Rather than feeding it synthetics, we are using very high-quality New Zealand wool products; some we are using with silk. The materials we're using are materials that are being used on the very high end of the market," Peykar said. "We are able to achieve a look that resembles the very high-quality hand-knotted products, which are becoming harder and harder to get and are becoming more and more expensive. We are able to deliver something which is truly unique and has been a very good growth vehicle for us in the past couple of years."
     Peykar said in addition to high-quality materials, Nourison also adds a few design elements traditionally found in handmade rugs.
     "In our plant in China, we are able to incorporate some of the aspects of our handmade capabilities in offering some hand carving and backing some of our printed products with cloth backing, which is typically used in hand-tufted products, to really get an incredible value and look at price points that have not been able to be achieved in the past," he said.
     Jaipur is also incorporating wool into machine constructions to create rugs that come closer to handmade.
     "We have a new machine-made we're doing ourselves in India, which is not typical. It mimics the feel and hand of hand-knotted rugs," said Candace Clarke, Jaipur marketing director. "We have a top-secret blend we're using. It's very high-quality wool with a mixture of viscose. The mixture gives it the hand and feel of a high-end hand knotted rug. Because it's machine made, we're getting the detail of a very high knot count, hand-knotted rug at the price of less than a tufted. It's very malleable and moves and flows with the same feeling of a hand-knot."
     However, Tiwari noted using materials such as wool can drive the price of a machine-made rug into much higher price points.
     "A wool machine-made is way too expensive; you might as well do a handmade in wool. We predominantly do polypropylene and polyester," Tiwari said.
     Tiwari said using know-how gleaned from other techniques, it's possible to create machine-made rugs that can hold their own against other constructions.
     "Since we have a high-end product, we understand colors very well. Our machine-made rugs are not just another $199 rug; they have a value perception of $299 or $399. That's an advantage we have," Tiwari said. "With the
Surya
label, we want to be sure we put as much design emphasis, color emphasis, color combination mixing emphasis into it. We always work with our suppliers when it comes to machine-made, how to make
This broad range, machinetufted polyester and chenille rug is from the Fables line by Jaipur.
the machine-made rug look more like a handmade rug. We're always playing with textures."
     Kurt Von De Bur,
Surya
vice president of sales and national accounts, said the company takes inspiration from many of its handmade creations in introducing new machine-made rugs.
     "Most times the machine-made creels don't match the handmade colors, but the feeling of the handmade design can be made available at a more attractive price point," he said.
     Witt said Oriental Weavers saw the opportunity years ago and began concentrating on making a better rug out of synthetic fibers.
     When we came into the market, based on the fact we owned the entire supply chain from petro-chemical production to polypropylene extrusion, etc., we could control the fiber in such a way we could create products that didn't look like polypropylene products or synthetic yarns from the past," Witt said. "They had a soft, wool look and feel. Through some other technology, we were able to fill a middle void. We could be credited in creating the $299 to $399 price point in area rugs."
     While many of Momeni Rugs' top machine-made rugs are made with polypropylene, it is heading in a new direction with its Mirage Collection.
     "We're excited about the Mirage with eucalyptus fiber. That's something exciting that's not out there in the market; it's renewable," said
Ashley
Alford, design manager for
Momeni
. "Sometimes machine-mades have a bad rap because of waste, but everything in this product is changing the way machine-mades are being made."
     At Loloi, techniques are being used to mask tell-tale signs that the rug was constructed on a power loom.
     "On a lot of machine-made products, there's a surged end. It gives away that it's a machine-made," Loloi said. "What we've done on a lot of our machine-mades is we can treat that edge so it doesn't have that surged end. It enhances the perceived value."
NIMBLENESS AND MARKET NICHE
With the ability to create rugs via machine at a much faster rate than by hand, rug companies find themselves able to produce quality products that keep pace with trends.
     "The design is what drives
Made of 100% olefin in Egypt, rugs from Surya's Giles collection have a plush hand and won't shed due to their machine-made construction.
it. Rugs have become more of an accessory where you are going to be changing them out in a couple of years because trends come and go so quickly," Alford said. "It's fun. You want to be on the newest trend; you want to buy that one color lamp and you need the rug to go with it. The rug is the foundation of your room."
     Witt said the perception of rugs has changed over the years. In the past, rugs might have been passed down from generation to generation and were central in determining the rest of a room's décor. Today, with more and more options at affordable prices, it's easier than ever to transform a room with a new rug while keeping many other elements in place.
     "Rugs aren't the heirloom. They aren't something you have to design your room around for the rest of your life; they're an accessory. Especially now that you can get a good value and look at that price point," Witt said. "You can replace the rug for the price of the two lamps you're going to put beside the sofa. It tells a dramatic story; you can flip out the dec pillows and rug and dramatically change the look of your room."
     Clarke said innovations have opened the market in ways that many couldn't have imagined years ago.
     "It's a great way to get detailed looks. The best part is you get the look you want, in most cases, for a 5x8, for under $199. That's unheard of," she said. "Because of machine-made technology, we've been able to tap into a market that wants that price point but wants the look and aesthetic, or at least the soft hand, of a rug without feeling like they bought an indoor/outdoor poly rug from a big box."    
Loloi
said machine-made rugs have always had a place in the market and they will continue to do so, especially as the quality of product remains high to go along with eye-catching prices.
     "I've noticed customers don't shy away from that category; they appreciate it for what it is," he said. "A lot of them have outstanding durability and there's that sense of dependability."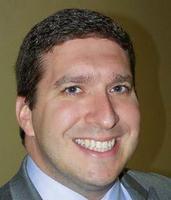 Thomas Lester
|
Assistant Editor, Home Accents Today
tlester@furnituretoday.com
Related Content By Author
Subscribe to
Home Accents Today eWeekly
Receive the news you need to know about the trends in the industry delivered right to your inbox.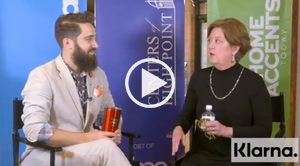 Join HAT's editors for PBM News Desk, an on-site content creation hub in the lobby of the Centers at High Point during the 2017 Fall High Point Market. (Sponsored by Klarna.)
See the videos!