Colorways will sparkle in '08
Lori Lester, April 1, 2007
With the major color trends for 2008 beginning to take shape, trend forecasters say consumers will continue to embrace all things natural, but they will look to up the level of refinement. Asian-inspired hues will become more saturated yet subdued in an intellectual take on the traditional palette. Similarly, eco and rustic looks now familiar to consumers are poised to take an upscale twist, as the palettes for both trends become more urbane. Finally, expect metallics to be the year's shining star, as more complex finishes add sophisticated sparkle across the board.
Olympic impact
With China emerging as a major player in the economic and political arenas, it is only natural to start looking east for design inspiration as well. The 2008 color forecast definitely reflects China as a major presence, but forecasters said the palette could pan out in a couple of ways.
Catherine Stein, president of The Color Council, predicted the 2008 Olympics in Beijing to be a key influence. "Since the Olympics are going to be all over TV and in our consciousness, we're going to be saturated with the colors of the Olympic flag, along with traditional Chinese red and yellow. The palette will be bright, optimistic and high-energy."
Anticipating a more sophisticated, grown-up take, Christine Chow, associate director of The Color Association, described a rich, saturated palette on the horizon. "We will definitely be seeing a lot of bright colors, but not necessarily together anymore, because we're not looking for design to feel too young. Many of the grays are taken from stones, so we have a lot of grayish taupes, soft grays and mineral tones. Colors like kabuki red, sky blue and a very rich purple will be used as bright accents with this palette."
The Pantone Color Institute's Chinoiserie-inspired palette for 2008 was constructed as a reinterpretation of the traditional colors, to keep them from becoming too cliché. "The red that I used in the Chinoiserie group is called Holly Berry, and it's not your typical Mandarin red," said Executive Director Leatrice Eiseman. "It's a red that has perhaps been preserved in a beautiful piece of silk for 100 or 200 years, so it gets that more softened approach. This is more stylistic, taking a little liberty with some of those colors."
Eastern influence
Kabuki red Stone gray Sky blue Deep purple
Sparkle effects
With innovative new technologies allowing for myriad metallic effects, and sophisticated consumers increasing their acceptance of shimmering finishes, look for unexpected surfaces to shine in 2008.
Stein of The Color Council points out that mills and fabric companies have been doing shimmering collections of drapery and upholstery for years, but what's new is the technology making these effects more attainable, and leading to more complex finishes. "Familiar metallic finishes like bronze are being updated with all kinds of different special effects. The new combination of chrome-yellow and optic white, with diamond-sparkling silver is fresh, clean, and dazzling."
Explaining the role metallics play in the Pantone Color Institute's Nuances group, Eiseman agreed technology is the largest driving force behind this trend. She said she expects sparkling surface effects to start showing up on even the most mundane, everyday products. "Antiqued bronze is going to be huge. Frosted almond is another peachy-toned metallic, and of course silver and gold just don't go away. These colors are being used wherever technology allows, which is in just about every segment of home accents."
While The Color Association's Christine Chow acknowledges the impact of technology, she also said she thinks increased exposure to metallics has made the trend more palatable in large doses for consumers. "It has been a few years since metallic accents came on the scene, and people are now willing to go bolder and incorporate larger pieces in to their everyday lives," she said. "In the home, you will see more people embracing metallic finishes in an entire side table or large center piece."
According to Chow, consumers can anticipate softer, more subtle metallic surfaces. "We're not looking at flashy gold, but rather rich, browned bronzes," she said. "A deep brown tone with gold metallic overtones will become a new neutral color, because it's really a way of spicing up the familiar dark chocolate brown."
Metallurgy
Chrome yellow Optic white Antique bronze Diamond silver Frosted almond
Posh provincial
Words like "rustic" and "lodge" have certain connotations, making them styles that many upscale urbanites have shied away from. But according to color trend experts, the new sophisticated take on rustic goes beyond a rural appeal.
Chow of The Color Association said she believes the current outdoorsy approach will continue, but the larger cultural trend of people moving back to cities will spark an urban take on the outdoors, which will lead to a more sophisticated palette. "We're going to see a lot of browns, but they're going to start to cool and mix with stone grays, which do a lot as far as making the palette more urbane," Chow said. "We will continue to see a lot of olive greens and yellow greens. Rustic pieces will also incorporate those metallic finishes for a little added sparkle."
While Generation X may be flocking to metropolitan hubs, many aging baby boomers seek to add retirement retreats, which are often in locales that beg a rustic approach. Trend Curve Senior Editor Michelle Lamb credits the increased sophistication of these second homes to more educated consumers. "People are now aware of the fact that casual doesn't have to be dressed down — there can be a luxe sensibility," Lamb said. "This will lead to some really interesting combinations, such as wool paired with cashmere, ikat done in velvet and shagreen being used instead of embossed croc, for example.
Greens, sand colors, shale, red oxide, olive and blues that feel like dirty denim will make up the palette for this trend, Lamb said.
From a product designer's perspective, Barclay Butera agreed he caters to a growing segment of retirees looking for a side of sophistication with their lodge. In fact, upscale rustic was exactly what Butera had in mind when he opened his showroom in Park City, Utah. "The trend of baby boomers buying second or third homes in places like this is only growing, and they want more style than what vacation homes traditionally offered in the past." With this in mind, he recently painted his showroom cinnamon red, which has been drawing attention from customers. The designer also said he sees greens like moss, sage and a muted chocolate green balancing out the palette.
Citified
Brown Stone gray Olive Yellow green Shale Red oxide Dirty denim Cinnamon Chocolate green
So long, sage
While "green" has been an accurate description of the environmental movement in the past, the increasingly chic designs and sophisticated palette moving forward mean customers can expect to see a broader spectrum in 2008.
When the trend first developed, it was all too common for environmentally friendly products not to be design-friendly, but this has changed, according to Jennifer Castoldi, creative director of Trendease International.
"Pastels and earthy tones are still prominent in home fashion items, but now they are giving way to more sophisticated and fun, colorful palettes," Castoldi said. "We are seeing reclaimed plastics in brights, ceramics in jewel tones, and other product categories in the classic Ralph Lauren navy and burgundy."
Britt Bivens, director of Promostyl International trend research agency, said that as the trend continues to develop, people aren't taking the "green" aspect of it as literally as they were in the past. This means moving beyond the original palette of creams and sage green.
"Green is still there, but blues are now becoming more important. The two blue hues that we're seeing in this palette are an ethnic-inspired peacock blue, and a sophisticated blue with gray undertones, which works as a neutral," Bivens said. "The creams that we've been used to seeing will be replaced with sandy hues, cork-inspired colors and linen shades, which include a bit of gray. We will also be getting a lot of grays inspired by rocks and stones."
As the Trend Curve's Michelle Lamb described the palette of desert neutrals she sees forming within this trend, she agrees that neutrals should no longer call to mind simply creams and ivories. "It's more of a colorful range, including tones like grays, mochas, sandstones, ancient olive and meadowy green. More colors are being used now as eco moves from a trend to a lifestyle."
Neutral territory
Peacock blue Cork Jewel tones Ancient olive Blue gray Meadow green Linen
2008's sophisticated Asian palette bridges the gap between home furnishings and fashion, as shots of sky blue and traditional Chinese red accent a grayed taupe leather tunic from Fendi.
From Agnes & Hoss, a starling motif blends shades of bamboo and olive in a subtle, intellectual take Chinese design.
Capel's Andes wool rug in pewter showcases a geometric design in a range of stone-inspired hues.
Art Dreams Home's Organic Collection of three dimensional wall art highlights the rich antiqued bronze tone predicted to be big in 2008.
A shimmering, gold-toned mother-of-pearl mosaic wall covering by Maya Romanoff demonstrates the dramatic impact created by metallics on a large scale.
Edelman Leather's new Soft Metals Collection offers an extensive range of metallic tones and textures for upholstered pieces.
Abstracted from the classic iris shape, Global Views' Art Nouveau-inspired metallic sconce makes a strong statement.
Square sheets of hammered white metal applied to a minimalist wooden frame give a console and matching mirror from Eastern Breeze a sleek industrial feel.
Highlighting a limed finish, the simple wooden framework with turned pendants from Oly throws light onto the emerging urban rustic trend.
A two-piece chartreuse ensemble by Christian Dior epitomizes rustic chic by pairing a textured leather jacket with a smooth, luxurious skirt.
Brown blends with shale and stone grays in a pebble-patterned, hand-knotted rug from Asha Carpets.
Inspired by the forests of Santa Cruz, Aviva Stanoff's Secret Forests Collection adds rustic imagery to sumptuous fabrics in Ravet Gold, Bittermint and Cypress.
Eastern Accents' Sarasota Collection incorporates a palette of grayish linen hues to create an urban contemporary design.
The term "green" definitely doesn't do justice to a collection of rainbow hued Santens bamboo towels (images provided by Trendease International).
Lines of peacock and sand weave across a neutral ground in Liora Manne's Madeira wilton-woven rug.
Related Content By Author
Badgley Mischka Home Collection showroom tour, High Point Market

More Videos
Furniture Stores Accessories Sales Survey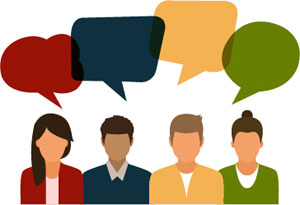 Please help us provide benchmarks that you and your fellow furniture retailers can use to measure and improve your home accessory sales. All of your answers will be held in the strictest confidence and will be reported only in combination with those of other retailers. At the end of the survey, you will have the opportunity to enter your name in a drawing to win one of three $100 Visa gift cards. Please click here to take the survey. Or click here to download and fill out the form and email it back to us. Thank you for your response!