As light bulbs continue to evolve, understanding them becomes more important
The latest round of the incandescent light bulb "ban" took place at the start of 2013, with 75-watt "traditional" incandescent bulbs removed from the marketplace. In 2012, 100-watt bulbs also went that direction. In January 2014, the same regulations will go into effect for 60- and 40-watt incandescent bulbs as well.
Available replacement bulbs now include compact florescent, halogen incandescent and LED. Each option is considerably more expensive than the traditional incandescent, but The CFL and LED offer much-greater lifespans (8,000 and 25,000 hours respectively) compared to the incandescent (1,000 hours). CFL and LED bulbs also use considerably less electricity, saving money and energy over the long term, which was the initial point of the Energy Independence and Security Act of 2007.
The use of numbers and "metrics" has become much more important for the sale and purchase of light bulbs, but the terms and figures are still very confusing to most. The American Lighting Association addressed this confusion with a recent webinar, The Importance of Lighting Metrics, hosted by Joe Rey- Barreau, architect, lighting designer and associate professor at the University of Kentucky's School of Design.
The metrics that Rey-Barreau explained were watt, lumen, efficacy, foot candle, candlepower, correlated color temperature, color rendering index and lamp lumen depreciation.
The problem, he said, is that consumers are very conscious of the term "watt," which is actually a measure of energy, not of light. So, the average person knows what a 75-watt light bulb looks like and how much light it gives. But in fact, light is measured in lumens, so it's important as the energy standards shift and new technologies use far less energy, that consumers understand that wattage tells very little of the light story.
To simplify the discussion: a 40-watt bulb is approximately equal to 450 lumens; a 60-watt to 800 lumens; a 75- watt to 1100 lumens; and a 100-watt to 1600 lumens.
It's easier now than ever for consumers to see and understand the "metrics" of a light bulb purchase, because as of 2012, the Federal Trade Commission mandated the use of detailed labeling that reveals the bulb's brightness in lumens, estimated annual energy cost, projected life span, light appearance and energy usage. The life span and cost are based on three hours a day
"This is designed to provide the consumer with a more understandable concept," Rey-Barreau said.
The light appearance is a very important new part of the packaging as well, he said. "Never before have consumers been exposed to this, and they get very confused, because they may find a bulb that says something like 'daylight,' and that doesn't really mean much," he said.
The new labeling emphasizes warm light vs. cool light and indicates the coordinating color temperature. A reading of 2700 K is the indication of a very warm light (and the closest to traditional incandescent), while the higher the number indicates cooler light. In general, for residential purposes, the light temperature will fall somewhere between 2700 and 3300 K.
The new labeling will help consumers, especially once they understand how to read them and what the correct application of all that data is when it comes to choosing the correct replacement bulbs for their lamps or fixtures. But it's up to the sellers of lamps, lighting and bulbs to be the teachers.
"It will probably take many years for consumers to move away from wattage and consider lumens as the standard," he said. But the difference can be striking. Whereas a 60-watt incandescent, 13-watt CFL and 11-watt LED bulb all give out a comparable level of light in lumens (800 to 900), the energy used is substantially less.
Efficacy is now an important term for explaining this phenomenon, he said, because it's the measure of lumens per watt. The efficacy of the same 60-watt incandescent is 13, while the efficacy for the 13-watt CFL is 69, and for the 11- watt LED, it is 73.
The new label also indicates if the bulb has any mercury in it, as CFLs do. LEDs and halogen incandescent do not use mercury.
The halogen incandescent bulbs that are available are very similar in style to traditional incandescent technology, Rey-Barreau said, but they only provide minimal energy savings and no extended lifespan as opposed to CFL or LED bulbs.
"There is a very big misunderstanding among builders and among consumers that halogen lighting is very efficient. It is not," he said, noting that a 72-watt halogen replacement bulb only produces 21 lumens per watt, as opposed to the much higher numbers from CFL and LED bulbs.
"Many of the new energy codes require that 50% of the bulbs in a home must be high-efficacy," he said. "Halogen does not meet these high-efficacy standards."
He suggested treating the efficacy discussion in the same way that Americans talk about miles per gallon in their automobiles - a 21 lumen per watt bulb is comparable to a car getting 21 miles per gallon, whereas a 70 lumen-per-watt bulb is comparable to a car getting 70 miles per gallon. It's a comparison that most any consumer can grasp.
LEDs are already available at the 100 lumen per watt level, he said.
"LEDs are soon going to be by far the most energy-efficient source," he said. "And the expectation for LED is that the efficacy is going to increase significantly by 2020," and should approach 200 lumens per watt at that time.
"LEDs have the potential to reduce lighting energy used by the United States by one-fourth by 2030," he said. "That is enormously important because that means we are going to use less energy, it is likely that energy costs are going to come down because the demand is going to be much less."
And not only are LEDs dramatically improving in efficacy, they are also quickly dropping price, making them much more accessible to the average American consumer. Rey-Barreau refers to LEDs as "a magical sort of light source - always improving in efficacy, always decreasing in cost. ... Very shortly we are going to see LEDs becoming the predominant light source."
   
Another important metric is the Color Rendering Index. This is the measure of how colors will appear under a specific light source. CRI is measured on a scale of 0 to 100, and a measurement of at least 80 is best to create the "truest" representation of color. Almost all LEDs produce a CRI of at least 80, he noted, so are also a great choice when making selections for replacement bulbs.
   
While the candlepower, foot candle and lamp lumen depreciation are also important metrics for the full explanation of light bulbs, a strong understanding of lumens, efficacy, color rendering and color temperature will serve to answer most questions at the consumer level.
 
To view this webinar or others provided by the American Lighting Association, visit the organization's website.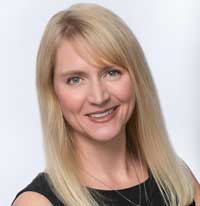 Jenny Heinzen York
|
Former Editor in Chief, Home Accents Today
jheinzen@homeaccentstoday.com
Related Content By Author
Subscribe to
Home Accents Today eWeekly
Receive the news you need to know about the trends in the industry delivered right to your inbox.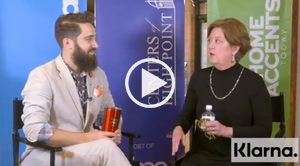 Join HAT's editors for PBM News Desk, an on-site content creation hub in the lobby of the Centers at High Point during the 2017 Fall High Point Market. (Sponsored by Klarna.)
See the videos!