RETAIL PROFILE: El Dorado Furniture
SOUTH FLORIDA-BASED EL DORADO Furniture holds the No. 42 spot on Furniture/Today's list of the Top 100 U.S.
Furniture Stores, and is the largest Hispanic-owned furniture retail enterprise in the country. 
Owned by the Capo family, the company's origins date back to 1920's Cuba, where a young man named Simon Capo made a living trading farm products and fixing furniture in the province of Pinar Del Rio. Simon eventually cultivated his trade into a chain of furniture stores called "Casa Capo." By 1950, Casa Capo was one of the largest furniture manufacturing and retail enterprises in Cuba.
In 1959, the Castro regime rose to power and confiscated all private enterprises, including Casa Capo. In 1966, Manuel Capo fled Cuba with two of his seven sons, Luis and Carlos, leaving behind the rest of his family in hopes of making a better life for them in America. The three men escaped the island on a small sailboat named "El Dorado," and after a treacherous journey, arrived in Mexico and eventually made their way to the United States.
On June 27, 1967, just seven months after their arrival, the Capos opened a furniture store on Miami's Calle Ocho (Eighth Street), in the heart of Little Havana. The small store (named after the boat the Capos sailed to freedom) flourished, and began its expansion with the help of a $10,000 loan from the U.S. Small Business Administration.
In 1967, Manuel's wife, Aida, and their three younger sons, Julio, Pedro and Jesus, arrived in Miami. Dagoberto, the eldest son, reunited with the family in 1979, after years spent as a political prisoner in Cuba. The Capos' seventh son, Roberto, was born in the United States.
Today, there are 10 El Dorado Furniture showrooms and two outlet centers in the tri-county area of Miami-Dade, Broward and Palm Beach. El Dorado's headquarters and distribution center are in Miami Gardens. Furniture, bedding and accessory sales in 2010 totaled $131.5 million, a 4.2% increase from 2009.
El Dorado's stores range from 23,000 square feet to 140,000 square feet, and showcase every style category in every price point range.
Manuel Capo passed away in July 2009, but his legacy lives on through his sons, all of whom sit on El Dorado's Board of Directors. Twelve of his 23 grandchildren also help run the business and are integral to the organization and day-to-day workings of the company.
Pedro Capo was eight years old when he arrived in the U.S. in 1967, the same year the company began. As El Dorado's chief operations officer, he agreed to provide Home Accents Today with an overview of the growing business and its accessories program.
How's business? We've seen a double-digit increase in our overall sales this year, and the holidays for us were very impressive.
What makes El Dorado different from the competition? The most visible difference is our Boulevard merchandising concept. Instead of browsing a typical furniture showroom, customers walk down a strip resembling an old-fashioned city street. Quaint benches and street lamps line the main street, which is surrounded by wondrous facades ranging from 16th century-inspired stained glass windows to ancient Egyptian hieroglyphics. More than 20 themed storefronts open into specialized furniture shops, each showcasing the latest styles for every room in the home.
The biggest difference, though, is found in our people. All personnel are treated as an extended family, and they show it in everything they do. We get so many compliments from our customers and everyone that visits our facilities. This is what Manuel instilled in all of us since day one: Humbleness, gratitude, respect and humility to everyone. Our Mission Statement reads: "We the people of El Dorado will do anything humanly possible to WOW all of our customers, always."
Size of your store(s): Sizes range from 23,000 square feet to 140,000 square feet.
Website: eldoradofurniture.com
About what percentage of your merchandise are home accents? We are very close to double digits right now.
Along "The Boulevard," more than 20 themed storefronts open into specialized shops, each showcasing the latest styles for every room in the home.
What categories of home accents do you carry? We accessorize our entire showroom in vignettes or total room settings, having the need to showcase everything a customer would be able to use at home - table and floor lamps, area rugs, lamps, pillows, wall décor, wall art, mirrors, accent pieces for all rooms in the home, botanical and tabletop arrangements.
Who are some of your key/favorite home accent vendors? We try to concentrate on larger vendors with an assortment and variety that we are able to order in large quantities. A vendor selling one particular style or category is not the best vendor for us, although we do have these types as well. We also cherish the relationship of those vendors and representatives that know and study our floors to suggest items and categories that are proven sellers and can increase both of our businesses.
What's "hot" in your market? Because our stores are somewhat larger than most furniture showrooms, we have a need to fill every area of our showcases in every style category, be it contemporary, modern, casual, transitional or traditional. We also cater to different price points within these style groups.
Tradeshows/markets you shop: We shop High Point, Las Vegas and overseas. We scout for new and innovative items, and items that represent a value to the average consumer.
Describe your average customer: Age 27 to 65, female, family-oriented, various income levels; right now, it's about 60% Hispanic and 40% non-Hispanic.
How do you reach your customer? TV with El Dorado branding messages, catalogs mailed direct to customers' homes, website commerce and communication, community outreach and philanthropy.
How important is social media to your business? We think we've only touched the tip of the iceberg when it comes to social media. As we move forward and technology becomes more user-friendly and less costly, we are projecting to be on the leading edge. We are very satisfied with the online sales increase we have gotten from our website, and we keep getting better and better every day.
What are your prospects/outlook for 2012? We will make it the best year El Dorado will have ever had.
MANIFEST FOR SUCCESS
El Dorado Furniture and its owners have received many professional accolades over the years, including "Retailer of the Year" honors from Furniture/Today, National Home Furnishings Association and Latin Builders Association, as well as recognition from local organizations, philanthropic groups, and chambers of commerce.
Founder Manuel Capo was inducted into the American Furniture Hall of Fame in 2010, and last year the company was named Retailer of the Year by the Florida Home Furnishings Representatives Association. "El Dorado has shown growth
during hard economic times, spreading ... into other counties. It was an easy decision for us as a group to make," said FHFRA President Scot Barten of the group's choice.
Last December, at the 2011 Furniture/Today Leadership Conference, El Dorado COO Pedro Capo served on a panel of four retailers described by Furniture/ Today Editor-in-Chief Ray Allegrezza as "powerful, nimble, relentless game-changing retailers."
In his presentation, Capo first "set the stage" with El Dorado's inspirational story, then shared some of the strategies that have enabled the retailer to grow and prosper in a challenging economic environment and time period:
Try to imagine. The newly elected president of your country decides to take away every single thing you own - your home, your possessions, your liberty, your pride, everything. This is 1959, when the regime of Castro took over Cuba. And that's the experience we had in our family along with many other families that left Cuba - probably the biggest recession that you could ever imagine. So, for us, by comparison, the current recession has been nothing. Could it be worse? You bet. I could tell you stories and stories. My first slide is a quote my father used to say to our family of all boys, in Spanish: "If they are not going to castrate you, then keep going." That was his motto until the day he died.

In 2008 and 2009, we had three major top 10 vendors that actually went out of business. One of them, a bedding supplier, we had to bite the bullet on - the inventory, extended warranties, you name it.

But during that time (the recession), I'm going to tell you some of the stuff that we did not do:

We didn't fire one single soul. We have 817 employees and every one of those employees still has a job. One thing that happens in times like this is uncertainty. People don't know what's going to happen next ... if they're going to be able to provide for their families. So what we did do is we visited the stores and personally met with every employee to let them know their jobs were secure, that we were not going to lower their salary, benefits, hours or anything of that nature, that the company was sound and solid, that they were El Dorado's most important asset.

We did not go back to the manufacturers and try to get them to lower their prices.

We didn't lower our advertising expense. As a matter of fact, we increased it. We also revamped our studios. We have our own video and filming studio in one of our stores.

We didn't stop or slow down paying our bills or commitments. We did it every single day the same way we've been doing it the past 45 years. And we got great offers (from vendors); because they knew we were one of the few that were actually paying the bills on time.

We also didn't pay much attention to the news media.
We never had a fire sale, didn't lower our retail prices.

Things we did do during the past few years:
We bought 21 acres and opened a mega store - one of the most beautiful stores we ever built - and opened two more stores at the beginning of (2011).
During the down times, we did a lot of employee cross-training. We changed some of our processes and got rid of (operational) waste and fat.
We kept hiring people because there was a lot of good talent out there, and we figured this is the time to get them on your boat. And their first day on the job, we treat new hires like they are the most important people in the world.
Probably the most important thing we have done, and we decided to do this back in 2008, are what we call "presidential lunches." There's no managers, no leaders, no human resources, just a couple of Capo brothers, and we invite six or so employees to have lunch with us - spend a couple of hours around the table, and give them the opportunity to give us their feedback on what they would do to make El Dorado better. Oh my God - some of the things that you hear! We have implemented more than a hundred things because of the information we have gotten from those lunches. They give us feedback that is just amazing.

So, every "game changer" in this case is not just one thing that we did. You have to do many little things in order to make big things happen. But our overall main strategy is that we've invested in our own employees more than we ever have before.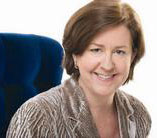 Susan Dickenson
|
Editor in Chief
sdickenson@homeaccentstoday.com
Related Content By Author
Subscribe to
Home Accents Today eWeekly
Receive the news you need to know about the trends in the industry delivered right to your inbox.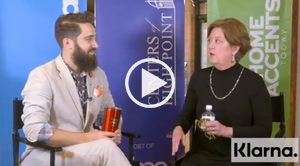 Join HAT's editors for PBM News Desk, an on-site content creation hub in the lobby of the Centers at High Point during the 2017 Fall High Point Market. (Sponsored by Klarna.)
See the videos!