HAT's 50 Retail Stars for 2008
Best & The Brightest
With regard to Home Accents Today's 2008 Retail Stars list, we have good news and bad news. The good news is that this is definitely our best year to date in terms of the quantity and quality of nominations we received for the annual list. The bad news is that, as a result, there are some really great star-quality stores that didn't make it on the list. But we have to stop somewhere, and that magic number remains 50.


A summary of the selection methodology follows this article. In short, the list is comprised of independent specialty retailers who are creative in their merchandising, making a good living for themselves, contributing to their communities and, most important, are distinguishing themselves from the competition. They excel at innovative marketing and advertising efforts, head-turning in-store displays and out-of-the-box business ideas.
We didn't look at chains and we didn't look at retailers who don't have a bricks and mortar outlet. We heard from several drop-dead gorgeous design boutiques but had to exclude those that were more about design services instead of retailing. We also didn't include antique and consignment stores, stores that were less than a year old, and stores that derived the majority of their revenue from original art, proprietary product or artisan/hand-crafted goods.
We also had a few Retail Stars from years past who took the time to complete and submit a nomination form for a second time, but we had to turn them down, too. A store can only appear on our list once because it is our view that a Star shines indefinitely.
For the most part, our Stars are the ladies and gentlemen who shop the markets in Las Vegas, High Point, Atlanta, New York, Los Angeles, Chicago and Dallas. On average, 48% of their 2007 sales were generated by home accents, 24% came from the sale of furniture, 14% from accent furniture and 14% from gifts and other merchandise.
This year's 50 Retail Stars operate a total of 72 stores in a combined total selling space of 403,530 square feet and employ a total of 689 people. California sent us 11 Retail Stars this year, compared to just two last year. The average store on our list has 14 employees, 44 of them have Web sites and 14 sell online. One store has been operating since the 1930s, 10 have been around since the '80s, another 16 opened in the '90s, and 20 opened in 2000 or since.
Several of the Stars have been profiled at length as subjects of our magazine's Retail Profiles with others planned for the coming months. As this is not a ranking, the stores are presented in alphabetical order and in a tiny summary paragraph that doesn't do them justice. For that reason, we encourage you to visit their Web sites and, if possible, their stores for a closer look.

To order the electronic report, go to:
http://furnituretodaystore.stores.yahoo.net/hoactop50res.html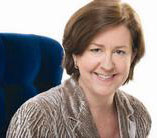 Susan Dickenson
|
Editor in Chief
sdickenson@homeaccentstoday.com
Related Content By Author
Badgley Mischka Home Collection showroom tour, High Point Market

More Videos