Southern charm flows in Birmingham stores
Four retailers find their own niche
Lisa Casinger, June 15, 2006
Birmingham, Ala., nestled between the rolling foothills of the Appalachian Mountains, is home to Talladega Superspeedway, the Birmingham Zoo, Vulcan Park and Sloss Furnaces National Historic Landmark.
Considered a young Southern city, celebrating its 128th anniversary this year, Birmingham has a colorful history. The small pioneer settlement became a commercial hub of railroads crisscrossing what was then an industrial town based on mining and metal. It was hit hard during the Great Depression and no commercial buildings were built between the 1920s and 1960s. The Civil Rights demonstrations in the 1960s and early 1970s put it in the spotlight, for better or worse, and in the mid 1970s, the growing influence and reputation of the University of Alabama strengthened the economy and ushered in changes in the commercial landscape.
Today Birmingham is a mix of Southern charm, hospitality, sophistication and design. More affluent homes and resort areas are cropping up, and with them the demand for stores carrying higher-end products and services. Independent retailers here are doing well, carving out a niche for themselves and revitalizing the community.
The city has a design district, Pepper Place, built around the historic Dr. Pepper syrup plant, which closed in 1982. The complex is a group of seven completely renovated buildings totaling more than 227,000 square feet and includes architects and designers, photographers, public relations offices, other retailers like lighting, antiques, cafes, masonry, kitchen design, a theater and florists.
Richard Tubb Interiors
Designer Richard Tubb opened Richard Tubb Interiors in 1983 and moved to Pepper Place soon after. The 9,300-sq.-ft. showroom is unlike a typical furniture store. The concrete and brick structure has huge columns, exposed brick walls and though it has a loft/warehouse type interior it remains warm and inviting. It boasts the original scales that measured the syrup for Dr. Pepper, and because of the building's heritage, people aren't intimidated about visiting. In fact, tour buses and groups routinely visit the building, which has been featured on CNN and HGTV.
Its historic digs aren't the store's only calling card. More than half of the business is derived from interior design work and Tubb said the main thing that sets his company apart is his staff of nine people. Business this year is about even with last year and average annual sales are about $2.9 million.
"Every employee cares," Tubb said. "We're friends. Nobody is on commission, so it's not cutthroat. We want people to come in and sit by the fireplace if they want; they can bring their friends in from out of town and just hang out and not be intimidated. There's always beautiful music playing, a featured scented candle, beverages, etc. It's more like a boutique than a furniture store."
The target audience is broad, ranging from other decorators and designers to younger people in their first homes and empty nesters. Tubb also has clients from resort areas in North Carolina, Alabama and Florida.
Tubb doesn't do much advertising; instead he relies on a few carefully chosen events, like a large Christmas open house with food and wine. He works closely with many charity events.
The showroom is laid out in room vignettes, giving shoppers ideas on how the product can look in their own homes. Product selection ranges from furniture, lamps and lighting to rugs, decorative accessories, bedding and original works of art from local artists. Home accents account for 25% of the business and vendors include Stanford, Vanguard, Highland House, JJ Hyde, Robin Bruce, Willow Green, Visual Comfort, Global Views, NDI, New Growth, Arteriors Home, Peacock Alley and Textillery Weavers.
"We try to distinguish ourselves with the original art," Tubb said. "We represent several Birmingham artists, like Juanita Walker's pottery, among others."
The top-selling home accent categories are lamps and original art and sales are non-existent. Each Wednesday a woman comes in to "fluff" the showroom. She moves things around, straightens the vignettes and gives the space an overall mini-makeover so it always looks fresh and inviting.
"Keeping things understated has worked best for us," Tubb said. "Decorators and designers like coming in and seeing the lines of the furniture rather than getting bogged down with the pattern. That's been our main thing; our fabrics are basically solid so you see the lines of the pieces. That's very different from most other stores."
Richard Tubb does a lot of custom orders and work, from slipcovers, drapery and upholstery to blacksmithing and more.
The store is known for its low-key lack of patterns. Tubb carries this theme through much of his interior design work as well, saying it's not only soothing but also allows the home owner's art and other accents to stand out. Color can be added with accents instead of furniture.
Tubb's biggest daily challenge centers on customer service. His graciousness is obvious in the store's environment and his goal is to make sure every customer is taken care of as quickly as possible.
"We're not on the beaten path," Tubb said. "So it's very important to me that we recognize people who take the time to get here."
As a Birmingham native, Tubb enjoys having clients who become friends.
Tubb's business advice is more like a personal mantra: "Never talk about anyone; never say a bad thing about another company, client or customer." He's ever-conscious of his customers, realizing they have myriad choices to spend their money.
"People go into businesses all the time and are ignored," Tubb said. "You can have all the right products, but if you aren't caring, your clients and customers won't come back."
Most of his employees were friends before they started working for him, or they came highly recommended by other friends. When it comes to hiring, each member of the company interviews the candidate to see how they'll interact. Employees are offered health insurance, dental, disability, life insurance, retirement accounts, Christmas bonuses, vacation and sick days as well as an employee discount.
"I think Southerners have great taste on the whole," Tubb said. "They care about their surroundings and are often underestimated. When people come here from other areas of the United States, they're overwhelmed by the good taste."
Despite the assumption that everyone in the South prefers traditional designs, Tubb sees contemporary ideas emerging. Shoppers might choose a more modern lamp for their traditional table or cleaner lines in their furniture. He credits the design exposure consumers get from TV for "bringing people out of their shell" and being more willing to tackle home improvements and decorating.
A'mano
A'mano also offers work from local artists. Owner Lynn Ritchie, a former corporate lending executive and part-time museum lecturer, started her shop eight years ago in the tony, tree-lined community of Mountain Brook. A'mano, Italian for handmade, prides itself on offering everything from home accents and furniture to gifts and baby items that are either one-of-a-kind or have a handmade quality.
Nikki Quick joined the company about three years ago as store manager, bringing with her 18 years of experience as a retail buyer and sales rep.
A'mano has changed its product mix a bit over the years, bringing in more high-end selections to fit its affluent neighborhood. Aside from brands like R. Wood Studio, Potluck Studios, French Bull and Kay Sasser Jacoby, the shop carries a selection of work from Alabama artists. Each item is accompanied by the artists' biography, something Quick thinks helps encourage shoppers to purchase and collect.
"We sell a lot of Holdan McCurry prayer towers; they're one of a kind so customers know when they're gone they're gone," Quick said. "Our best sellers are pottery, jewelry, baby and inspirational items like the prayer towers and handmade crosses."
Overall the shop is bright, offbeat and funky with eye-catching window displays Quick creates. They shop Philadelphia, Baltimore, Atlanta and New York as well as regional art shows for distinctive product and also offer merchandise on their Web site, amanogifts.com.
Being in the Mountain Brook Village shopping center affords a lot of foot traffic, but Ritchie also participates in co-op advertising with fellow tenants and advertises in local design magazines. She also sends out direct mail announcing special events, like the annual customer appreciation night. Shoppers sign up in the store or via the Web site to be on the mailing list and they also can set up a bridal registry.
"We have a lot of loyal customers," Quick said. "And because we're constantly getting in new product and moving things around they come in pretty frequently. We've also developed a growing list of corporate clients who shop us for business gifts."
A'mano realizes the importance of keeping happy customers and once a year Quick sends out thank you gifts, like note pads or small notions, to top shoppers. They offer free gift-wrapping as well. Often when holidays like Valentine's and Mother's Day roll around, employees can be found helping bewildered men find the perfect gift.
Quick said the thing that sets A'mano apart more than anything is the selection of work from local artists.
"Many of them already have a fan base so it's like having a built-in customer," she said.
Seibels
While A'mano has distinguished itself with handmade wares, Seibels has carved out a niche with a rustic, high-end lodge look it carries off in a store in the Homewood area and a national catalog.
Owner Kelly Seibels always has loved the look and craftsmanship of handmade rustic objects and turned his interest into a nationwide catalog before opening Seibels in 2000.
"My father has a cabin in Canada — most of the places up there are turn of the century cabins — and we spent a lot of time there growing up," Seibels said. "They were filled with Old Hickory furniture, rustic accessories and they had a true Adirondack feel. I just became fascinated with this handmade, hickory or birch furniture and wanted to bring that lifestyle to customers."
Before opening the store Seibels was a wildlife artist and curator, and though he doesn't carry his work in the store he does carry other original works of art.
He started Seibels Sportsman's Den catalog in 1994 in Huntsville, and it carried product like sportsman-themed art, home furnishings and other items geared toward the male shopper, but when he married photographer Suzy in 1997 she brought a new perspective to the business.
"She really opened my eyes to what women would like and how to tie it all together so it would have the same rustic flavor but appeal to a broader audience," Seibels said.
Suzy not only shoots the product for the catalog and Web site, seibelscatalog.com, she also does the buying for the company along with Kelly.
The catalog's shopper was 95% male but today the primary customer for the store and catalog, both now named Seibels, is female. Seibels has scaled back the catalog, which had a mailing list of 850,000, to focus more on the store and the interior design business that's evolved because of it. The last catalog was mailed in December 2002 and though Seibels is working on putting 75,000 out this spring, he's still taking orders from the last mailing. The catalog carries 100–150 items and shares a mailing list with Sundance.
The store in Homewood encompasses 4,000 square feet and offers shoppers everything from Sedgefield by Adams, Mica and Architecture Heroes lighting, Capel rugs and Old Hickory Tannery and Paul Roberts furniture to Pine Cone Hill, Taylor Linens bedding, decorative accessories, wall decor, tabletop, gifts and more. Much of the furniture is custom made from one of five shops that build exclusively for Seibels. One of their top sellers has been the swinging bed made in such a shop.
Vintage signs and bedding are top-selling home accents.
Seibels and his five employees also do a lot of design work, catering not only to the resort areas and second home markets, but also to baby boomers who are scaling back and going for a less formal look in their homes. They don't charge for the interior design work, but the sales the projects generate account for 25–30% of the overall business.
"There are so many people with lake houses and hunting lodges who're looking for something a little more sophisticated," Seibels said.
The store also works with local decorators looking for resources and offers them a discount.
Seibels relies on word-of-mouth and does a little advertising in design and home and garden magazines. He's also tried radio and found advertising on a popular local drive-time show has been a big success in reaching his target audience.
At Home and Three Sheets
Seibels' retail neighbor in Homewood also is his sister. Babbie Seibels owns At Home, a 10,000-sq.-ft. lifestyle home furnishings store and Three Sheets, a 4,500-sq.-ft. linen shop across the street.
Seibels started in the industry 15 years ago with a futon store. She was driven by the desire to work for herself and turn the concepts she had into a profitable business. After a few years her concept evolved as she realized the market lacked exciting, independent home furnishings stores.
At Home carries furniture, upholstery, lighting, candles, tabletop, decorative hardware, draperies, wall decor, jewelry, permanent dried flowers and more. Though drapery and jewelry are two of the fastest growing categories, employees determine much of the product flow.
"I have great employees," Seibels said. "They all take pride in what they do and everyone gravitates to what they have a passion for. One of our employees was interested in the dried florals and she wanted to increase that category, so she's developing it."
Seibels encourages her staff to discover their strengths and passions and realizes their enthusiasm carries over to the customer. Each year she tries to take a different person, aside from herself and store manager Susan Kurtz, on buying trips to Atlanta and High Point, and occasionally New York, San Francisco and Dallas.
At Home is a mixture of plush vignettes and tables stacked with product. Seibels imports a container a month from India, China or Indonesia so the product mix is ever changing, something that keeps her loyal shoppers coming back to see what's in store.
"We're always moving things around, bringing in new items, painting, trying to keep the store fresh," she said. "I have two warehouses full of product for both stores and it moves quickly. Our customers know that if they find something this week it might not be here next week."
Seibels does some advertising in local papers and Southern Accents, but for the most part it's word of mouth that brings the customer in. It doesn't hurt that Homewood is filled with interesting shops and restaurants catering to a higher-end clientele.
She has two sales a year and otherwise donates slow-moving merchandise to women's shelters and leftover cushions to local animal shelters.
About 70% of the business is special order and Seibels said though they do in-home design it's not her main focus. Her business has grown every year and at some point she plans to sell online at athome-furnishings.com.
In 1997, Seibels opened a second shop, Three Sheets. Store manager Susie Johnston says the medium- to high-end bedding store caters to customers from teenagers to people in their 70s who are looking for bedding, beds, nightstands, lighting, bath and body, candles, jewelry, lounge wear, linens and more.
"We have a big selection and a lot in stock," Johnston said. "It really is the cream of the crop. And our employees are knowledgeable about the lines."
Three Sheets carries lines from Bella Notte, Shabby Chic, Pine Cone Hill, Slip, Peacock Alley, Mario and Marielena and The Good Home Co., as well as custom bedding. About seven years ago they added baby bedding and items to the shop and it's been a big hit.
The shop features about a dozen beds complete with luxe soft goods of all kinds and other tabletop vignettes piled high with product.
"People love coming into Three Sheets," Johnston said. "Our sales for 2005 were up 8% and we just keep growing. Our customers are shopping for every type of home, first home, mountain or lake house, kids rooms; we have something for them all."
Richard Tubb Interiors is an understated store known for its clean-lined looks, elegance and customer service. Owner Richard Tubb also has a thriving design business and offers custom services.
A'mano makes its mark with colorful products, many of which are made by local artists.
Seibels brings high-end looks to rustic and lodge-inspired products suitable for a mountain home or urban nest.
Luxe linens, beds and bedding accoutrements abound at Three Sheets, presented in inviting and colorful displays. In addition to custom orders, the store carries Bella Notte, Shabby Chic, Pine Cone Hill, Slip, Peacock Alley, Mario & Marielena and The Good Home Co. The store added baby bedding and items about seven years ago.
At Home is a mixture of plush, ever changing vignettes and tables piled high with product, a lot of which owner Babbie Seibels imports.
Related Content By Author
Red hot year continues for Crestview Collection

More Videos
Subscribe to
Home Accents Today eWeekly
Receive the news you need to know about the trends in the industry delivered right to your inbox.


AmericasMart ICON Honorees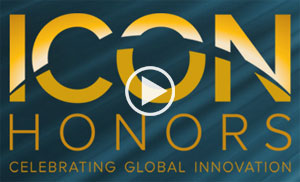 Excellence and superior achievement in the home and gift industry were recognized in July at AmericasMart's eighth annual ICON Honors. Enjoy these video stories celebrating the 2017 award recipients: Spicher and Company, Bloomingville, Wolf Gourmet, Her Majesty's English Tea Room, Kurt S. Adler, Inc., and Chris Rosse, Rosse and Associates. See the videos! See the videos!