Furniture stores find lamps a great opportunity for add-on sales
SMART FURNITURE RETAILERS KNOW THAT the most effective businesses have to be built on more than just furniture.
     Accessories, and specifically lamps, are vital to not only making the furniture look better, they are also critical opportunities for add-on or instead-of sales, particularly when the economy is lagging.
     "Where jewelry became the 'it thing' for gift stores, lighting has become the 'it thing' for home stores," said Paul Thompson, interior designer and owner of design consulting firm Paul Thompson Signature. "Lamps are small, don't require delivery, and are relatively affordable."
 

"I try to treat lighting and accessories not as add-on items but as enhancements to the whole package. If you look at it as an add-on item, it can also be something that's removed."
- Jeff Selik, president, Hillside Furniture 
     Susan Black was named the corporate accessory buyer at Havertys last spring. At that time, the company's new merchandising strategy - Bright Inspirations - was well under way as a method to clean out some old clutter, open up the walls, use lighter paint colors, and generally create a more appealing environment.
     "In conjunction with that, they cleared out a lot of old accessories," Black said. "When I started with them, they were just starting this new program, with the concept being that accessories are an important supporting player - they are there to make the furniture look good. But in addition to that, we feel as though there is a great opportunity to not only enhance the shopping experience for our customers, but to better define the groups, to create add-on sales - which is really, really key in this market today - and also to create foot traffic. Part of my responsibility is to really brand Havertys as a place to go to shop for design ideas and as a place to go to look for really great accessories."
     Rugs and lighting are the two largest accessory categories at Havertys. The new lighting program is being unveiled during October and November, with the first roll-out coming at the 118-store operation's Atlanta venues first.
     "We are looking to the lighting to support the upholstery, but also to bring color to the floor, to bring texture to the floor, so we really had a really good time putting together this new collection," Black said.
     The emphasis is on private-label products in all style groupings. Though Havertys remains rather traditional overall, there is a move in the market toward more contemporary and transitional looks, Black said. The chain is working with a few large vendors and also is doing some of the work on a direct-import basis. Havertys' new collection will include around 100 SKUs of lamps, with retail prices ranging from $100 to $300.
     "We are looking for things that can float from setting to setting," she said. "Certainly one of the things I'm seeing in the marketplace - there are no rules any more - so you can mix transitional lamps in traditional settings and vice versa. And that's what we're really focused on - flexibility - and lamps, although they are married to settings, we want them to be able to float. If a sofa, for example, doesn't go forward, we want to be able to take that lamp and marry it to a different environment."
     Lamps and accessories are a key part of the chain's business strategy - more than they have ever been before, she said.
     "We are certainly looking at growing the accessory business in terms of the percentage of our total business that it represents. We see a huge opportunity in this market, because people are freshening their homes with accessories, so we certainly want to participate in that. And the add-on sales are absolutely key today."
     Jeff Selik is president of Hillside Furniture, a 50,000-sq.-ft. contemporary specialist in Detroit suburb Bloomfield Hills, Mich. He said at his store, the emphasis is not on lamps as add-on sales in particular, but instead as part of an entire room package.
     "Lamps are certainly an integral part of the whole process here," Selik said. "I try to treat lighting and accessories not as add-on items but as enhancements to the whole package. If you look at it as an add-on item, it can also be something that's removed. When I'm looking at furniture groups, I'm constantly trying in the back of my mind to think of what accessories, lamps, rugs, will go with it so it looks like it really has to be part of the package."
     He cited one example that really demonstrates the power of good accessorization with lighting.
     "We have this one bedroom group in high-gloss white, and we have these beautiful white lamps that we put on this bedroom," he said. "Ten out of 10 times that people buy this bedroom set, they buy the lamps. ... When we're sold out of the lamps, the bedroom stops selling. It's really interesting - the correct lighting, the correct accessories, really can make or break a (furniture collection)."
     Selik has translated that strategy into adding ceiling fixtures, too, something that many furniture stores shy away from.
     "We just got into the fixture business this past year," Selik said, noting that he wanted to help improve the merchandising of his dining collections in particular. "When you do a cool fixture that is unique and different, it can really pop the whole collection."
     Selik said he hangs his fixtures lower than would normally be done in a home setting, so that customers can get a good, close-up look at the details and features on a piece. "It doesn't sell as well when it's higher up, or even where it would normally be in their home."
     A good, well-curated selection is also important to driving these "enhancement" sales.
     "We really pride ourselves on going to market to find really unique accessories and lamps that people aren't going to find anywhere else, so I have to say that hopefully the accessories sell themselves. We really want people to feel that (their purchase) is incomplete if you don't have all the pieces."
     And this message is pushed onto the salespeople at Hillside as well, he said.
     "I do tell our sales consultants, 'make sure you're leaving about 20% of the budget for accessories,' and 'remind them early and often about four or five things they should add,' so they really feel like they have to have the complete package."
     At Hillside, the accessories help drive furniture sales. But during the slower season for furniture sales - Thanksgiving through New Year's - lamp and accessory sales help drive the business because they are "giftable," Selik said.
     Hillside tries to find table lamps in the $300-$400 range. "We try to hit them with a nice combination of style, function and value," he said.
     According to design consultant Thompson, lamps are a great opportunity for stores because they are a category that is easy for consumers to get wrong, so they appreciate the guidance that a well-merchandised vignette can provide.
     Consumers in general, "can't pick a lamp to save their lives," he said, noting that size, scale, materials and overall appearance can be very different when a customer gets a lamp home, especially one bought off of a shelf crowded with lots of other lamps - such as in a big box or home improvement store.
     Lamps also need to be lit, he said. "If you don't light it, that accounts for at least half of any lost sales."
     He also advises using lamps in vignettes and lifestyle settings; they not only make the store brighter and more homey, they help consumers envision what the lamp will look like in their own homes, and see how a specific design looks with a specific piece of furniture.
     Selik said this concept really does work.
     "If you can invoke that emotion by having a really complete look, you'll do a lot better job of having those accessories sell themselves."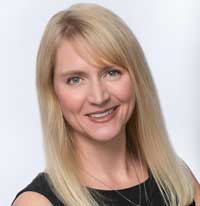 Jenny Heinzen York
|
Former Editor in Chief, Home Accents Today
jheinzen@homeaccentstoday.com
Related Content By Author
Subscribe to
Home Accents Today eWeekly
Receive the news you need to know about the trends in the industry delivered right to your inbox.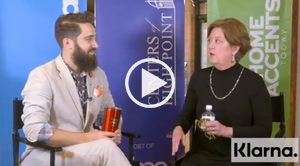 Join HAT's editors for PBM News Desk, an on-site content creation hub in the lobby of the Centers at High Point during the 2017 Fall High Point Market. (Sponsored by Klarna.)
See the videos!