Retail Profile: The Arrangement
The Best of the New West
The Arrangement's design story juxtaposes textures, patterns and colors in a warm, welcoming showroom environment, lit from above with color balance-tested LED lighting.
KATHERINE SNEDEKER OWNS THE ARRANGEMENT, A Texas-based purveyor of the "New West" aesthetic in furniture, accessories, lighting, rugs, design services and jewelry. Now in its 22nd year, The Arrangement has two locations, in Houston and Dallas, each within a couple blocks of their respective city's Galleria shopping destination.
Snedeker has been The Arrangement's "Chief" since 2004, when she bought out her partner and subsequently embarked on a rebranding strategy that resulted in a quadrupling of sales over the next four years. For 2010, sales will fall between $9 million and $11.5 million, a number Snedeker says is down from a couple of years ago but that has already bettered this year's projections. The Arrangement recently received notification it is a 23rd Annual ARTS Award finalist for excellence in retailing.
A lot of the success has come from Snedeker's broadening of the store's customer base to encompass, along with the mountain/ranch/vacation home market, the primary residential homeowner. To get there, she expanded the classic Western interiors theme to include "Elegant Rustic," "Tuscan-inspired Villa Sienna," "Organic Contemporary," "Victorian-Inspired Cattle Baron," and "Mountain Modern." The result is a highly stylized, eclectic mix of refined, rustic and high-end accessories, distressed and handcrafted case goods, and sumptuous leather and upholstery that can accommodate ranch, loft, villa, cabin, mountain house and suburban home interiors.
It's a mix that also reflects Snedeker's ongoing commitment to sustainability and conservation. Case goods and accessories made of reclaimed woods from England, Brazil and the American West complement merchandise vignettes lit with CFLs and LED lighting in energy-efficient HVAC showroom environments.
Ask Snedeker about her success and she's quick to credit a "talented, compelling funny staff" that approaches everything as a team effort, from customer service to purchasing to shipping/receiving. "I have the best people supporting me. The design team is extremely friendly and can get a person to uncross their arms in three minutes or less. The (accounting) department handles all the stuff that can ruin a company with humor and intelligence, and is buttoned up beyond expectations. The ultimate is that clients can feel the camaraderie of the team. It's about the people that you have by your side nine hours a day. I love what I do and feel that those around me should also, or move on to something they do like."
Describe your store: The mix of the products is unexpected and not what everyone thinks of as Western - it's the flavor of Western. The product selection is a combination of traditional, organic modern and Western-inspired pieces mixed in with saturated color walls and faux finishes. The design story is the juxtaposition of different textures that mix with pattern-on-pattern and a major color as the accent. I designed the showroom environment to be vertical, warm and welcoming, with soaring walls of color and light everywhere. I'm constantly changing colors. It's the little things that make or break a showroom - dust and dirt, or walls with too many nail holes. If the table lamps are on the floor or the beds aren't fluffed, a client will see and feel it immediately, and walk out.
What makes you different? Visionary leadership with excellent marketing geared directly to those that want a more unique environment. I pick out unique and unexpected items, not what everyone else has or wants. Our greatest growth has been the "house call" or home visits. A design team member will go to the client's home to assess their needs, then come back and prepare a complete solution. The client visits the showroom to see the pieces selected for their home. The accessories, rugs, lighting, art and furniture are taken out to the client's home for approval. The client is offered a total solution with a bow on top. It's hard to say no.
Describe your average customer: Discerning, aged 35- 60, aware of value and quality, and wanting a relationship with the interior environments that are created uniquely for them. Buy the best you can afford and only buy it once.
How important are green/sustainable/eco-friendly/ reclaimed products to your customers and to you? And do you prefer the use of one of these terms over the others? We use the terms "recycled" or "repurposed." Initially, even with younger clientele, when we used the word "green" they weren't clear what it meant. Our clients are interested in the concept but don't want to pay any more for it. It's still not essential to them as consumers.
We've been using reclaimed product since the beginning because it brings uniqueness to the mix on the showroom floor. Initially it was old mission doors or timber from old factories made into tables. The selection of sustainable pieces has grown tremendously. The major upholstery manufacturers are switching to the bio-hybrid cushions and that is very important to us, and will become so to our clients.
Every year, we've tried to make a commitment to the sustainable way of life in our showrooms. The Dallas showroom's four 20-ton air conditioning units were recently replaced with 2010 environment compliant code units. It was a considerable investment, but the difference in our utility bills is worth it - we save thousands of dollars a month.
For the past six years we've used florescent bulbs in all of the portable lamps. LED lighting is currently being installed in the overhead tracks. The bulbs, from MSI, each have a switch to be a spot or flood, which is a great option. We did a color balance test with four bulb manufacturers. The color of the light emitted is perfect for home furnishings. The bulbs cost considerably more ($60 vs. $7 per bulb) but less air conditioning is needed to cool the space.
Also, for the past six years we've been recycling the trash from the showroom as well as the warehouses.
The product mix of refined, rustic and high-end accessories can accommodate ranch, loft, villa, cabin, mountain house and suburban home interiors.
Are you a member of the Sustainable Furnishings Council?
Yes. Jeff Hiller is wonderful as a speaker and inspires in us the desire to do more each day.
You carry a lot of rustic, Western and Tuscan furnishings. How easy or difficult is it to find sustainable products in this category? Upholstery is our largest category by far followed up with accessories. It has been my experience that we can find the case goods and the furniture but the accessories are and continue to be the hardest items to source.
The Arrangement is a hybrid of sorts - very elegant but casual. We are very specific that each item has to have a certain artistic quality, color or texture. When we get calls that vendors "have something" for us, it usually is not for us. We select items that will blend in. So companies like Phillips Collection, Groovystuff, Four Hands and one-of-a-kind rugs or pieces from Home Concepts, we work well with.
We consistently cannot find any office accessories. Everyone has a home office, but what are they putting in them?
How educated are your customers about green products? Every day they learn a little bit more as our staff becomes more informed by our vendors. We are taking staff members to lectures about sustainable cycles. The take away from that is they have a lexicon for the future and are more knowledgeable in the sales arena. We are currently trying to set up sustainability education events in both stores. In the past, we've done it just for designers.
Have green products or materials? Well, it is very hard to verify the accuracy of the many new companies in the marketplace today. If they are claiming they are "green," it shows a savvy understanding in the marketing channel. Most people aren't even aware of it at this time. The Arrangement has more specific design requirements, and I would say that is more of a factor. Much of the offerings out there are very contemporary in design. We like the design lines but we need character and texture as well.
Do you think the choices and price points of green home furnishings have changed much over the past couple of years? We love the selection that has blossomed. The prices are about the same. Currently, our customer base is intrigued by green but isn't willing to pay more for it.
How do you reach your customer? I have a background in advertising and our budget is larger than most independents. I have advertised on television and in magazines for the better part of 20 years. We are currently changing our website to better reflect the culture of our showrooms. Typically, I put together four gate-fold mailers a year to our client base only. I have purchased mailing lists and hired a company to track the results and the results were worse than poor.

The Arrangement's "New West" presentation ranges from elegant rustic to organic contemporary to "Victorian-inspired cattle baron."
We continue to have special events in the showroom and they are very effective. In the past six years, we have ramped up our charitable contributions. We have given generously to the American Cancer Society, Blue Bird Association, local schools' fund-raisers and the Women's League.
Our website is under construction and my designer threatens to have it completed by September. The website as a marketing channel has become more and more important. People are pre-shopping before they leave the house. We get calls from our clients who notice that our site isn't working (because it is currently under development).
We are now on Facebook and Twitter after an ART Conference seminar in May opened my thinking about it. We haven't tracked it as of yet, but the important thing is we got started.
How's business compared to last year? This year, with a month missing, we've hit our sales projections. Last year we floated just under the projections.
How have you been challenged by the economic environment of the past two years? It has been a different type of challenge - it has made me look at the business in a different way. It used to be all about sales and now it's all about expenses. So it was a matter of taking a different approach to curtail expenses and keeping inventory in line with those expenses. As an independent we face a challenge in purchasing power. We are not a container company, so finding unique products at a good price is a challenge.
What's the best idea, event or change you've made recently in the way you operate or market your store? I think it is the consistency of the turn of the fly wheel. Keep doing what you're doing, refine it on a quarterly basis, and you will get results. I am vying for the attention of the person that is texting under the table at a dinner party. They are so ADD that they can't remember what they did yesterday. After a few hours in the showroom, they want it now - they want to know how much it totals up to, pay for it and have it delivered immediately.
Do you shop at tradeshows/markets, and if so, which ones? My merchandise manager and I attend eight to 10 shows a year.
Do you see any trends emerging or remaining hot in home accents for your area? We continue to love the blues and browns, reds and browns, ornate combinations from fabrics to accessories. The more organic-looking matte surfaces on ceramics, antique surfaces are selling more than shiny.
What is the most enjoyable part of your job? My coworkers. I can have an idea and it can be completed in less than two weeks with the team that's now in place.
Approximate size of your store(s): 24,000 square feet
About what percentage of your sales are home accents? 25%
What categories of home accents do you carry? Accent furniture, lamps, wall decor, decorative pillows, throws, permanent florals, tabletop, decorative accessories, bedding
Key home accent vendors: Taylors on Ten vendors, GuildMaster, Go Home, Gallery Designs, Interlude Home, Uttermost, Phillips Collection, Groovystuff, Four Hands, Home Concepts.
Website: thearrangement.com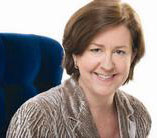 Susan Dickenson
|
Editor in Chief
sdickenson@homeaccentstoday.com
Related Content By Author
Badgley Mischka Home Collection showroom tour, High Point Market

More Videos
Furniture Stores Accessories Sales Survey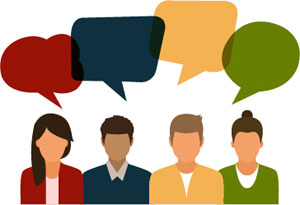 Please help us provide benchmarks that you and your fellow furniture retailers can use to measure and improve your home accessory sales. All of your answers will be held in the strictest confidence and will be reported only in combination with those of other retailers. At the end of the survey, you will have the opportunity to enter your name in a drawing to win one of three $100 Visa gift cards. Please click here to take the survey. Or click here to download and fill out the form and email it back to us. Thank you for your response!