Special Report:  The Science of Retail
Jesse Burkhart, Carole Sloan, April 5, 2012
Born from the same combination of research, experimentation and sheer curiosity that fuels scientific discovery, retailing has developed its own theories. Particularly on the visual merchandising front, countless experiments have yielded some guidelines as to how a retail enterprise should operate to best maximize its sales opportunities. Whether creating visually appealing vignettes, forging walking paths or choosing background music - right down to understanding the factors that cause a customer to respond to those things - today's home furnishings retailers have a profusion of techniques at their disposal to set a store atmosphere that inspires consumers to buy. Although retailing may not qualify as a science under any textbook definition, its modern practice can benefit from scientific methods just the same.
UNDERSTANDING THE CONSUMER MIND
Before a retailer employs visual merchandising strategies to create a certain look or atmosphere, an understanding of the consumer can help decide just the right look or atmosphere. More specifically, identifying the things that influence consumer behavior - the things that cause a customer to buy or not buy - is the first step toward changing that behavior, according to consumer psychologists.
     "In my mind, the science of retailing is really about understanding the motivations and barriers to having the consumer exhibit the kind of behavior that the retailer wants," said Peter Noel Murray, Ph.D., who has a consumer psychology and market research practice in New York City. "I think the first thing (retailers) need to know is the context of the consumer's mind. One of the implications of that is the kind of retail display that they do and the kind of environments they create for the consumer to see."
     "The most important thing is being extremely clear about the behavior you want to change," said Adam Ferrier, a consumer psychologist and founding partner of marketing services agency Naked Communications. "What exactly do you want people to do? Understanding the change in behavior you want to influence will go a long way toward success. And understanding behavior is much broader than just understanding their mind or motivations; you must understand their situation, context and influencers, too."
     Understanding the context of the times, Murray said, is important for retailers when they communicate with their customers. Because of the level of uncertainty in today's society, the concept of home has taken on a different psychological meaning for the modern consumer than it did before the recession. Now, the home is viewed as a refuge, so retailers should craft a sell story that expresses security and safety, he said.
     "From politics to terrorism to the economy, we're going through a period of transition and a period in which there is a great deal of anxiety regardless of their level of wealth or income," he said. "Whether it's people who are out of work or who have lower salaries, it is the retailer's job to understand the situations that some people are facing. All of those factors have a great impact on the way consumers think, and they make a huge difference in terms of how people think about their homes.
     "Now, there is an unconscious need to make the home more secure and more comfortable. And by 'secure,' I don't mean locks on the door, but secure to make it more like a nest and a place where the consumer can be comfortable. We all go through life trying to exert control over our lives, but we have no control over the world. When the world gets into a topsy-turvy context like it is now, consumers go to what they can control, and most consumers can control their home."
      In addition to understanding the personal circumstances of consumers, discerning their motivations - in other words, what brought them into the store - can also help retailers connect with their customers.
     "I think one of the biggest things the retailer or salespeople needs to understand is that everyone in your store is in there for a reason," said Susan Negen, president of WhizBang Training, which provides retail training and business skills to independent retail store owners. "Oftentimes that reason is hidden from the customers themselves - they don't even know why they're there. Maybe they are there for entertainment, maybe they need something in particular, maybe they just have a vague desire for a product, or maybe they are there just for fun, but they are there for a reason. And it is your job to figure out what that is."
BEHAVIORAL MERCHANDISING
Understanding the context and motivations of consumers is the first step toward influencing consumer behavior, but as home furnishings industry experts assert, visual merchandising is the vehicle through which that behavior is influenced.
     Visual merchandising is so entwined with consumer behavior, in fact, that Mark Johnson, director of design and product development for Emissary, has begun referring to it as "behavioral merchandising."
     "You want to affect the customer - affect them visually and excite them - and you want to spark that imagination," said Johnson, who spent 23 years as the visual director for Brooks Brothers and is now applying his retail experience to des
igning Emissary's showrooms at markets. "You also want to make (customers) feel comfortable. It's almost like trying to tap into the emotional side of people, and we've started calling it 'behavioral merchandising' for that reason. It encompasses so many things. You can make it very basic, but to make it work, there are so many more details there. But the whole thing is you're trying to make the customer have a wonderful experience."
     Retail consulting authorities, however, have witnessed some retailers become so engrossed in gaudy displays and persnickety details that they "over-display" and detract from the primary function of visual merchandising.
     "The job of visual merchandising isn't just to make things look pretty - it's to sell products," said Daniel Butler, vice president of retail operations for the National Retail Federation. "(Visual merchandising) can be a way to differentiate yourself in the marketplace because you can have creative visual presentations that are eye-catching, but you also want to communicate value, price, features and benefits."
     "I really feel like visual merchandising is the in-store marketing of your products and services," Negen said. "I think many times people forget that the actual function of visual merchandising is to sell products. Of course you want them to look good and be pretty and all those things, but the No. 1 reason to do visual merchandising is to sell products."
WALK THIS WAY
According to Negen, visual merchandising is comprised of five core elements: Store design, store layout, fixtures, signage and display. But before a retailer can tackle any of those, a little housekeeping is required.
     "Cleaning your store is the first step to being able to merchandise. That's one of the first problems I have with the retailers I work with," said Paul Thompson, owner/designer of Paul Thompson Signature, which provides visual merchandising and consulting services for home furnishings retailers. "I think that's really important. A lot of stores over-assort, and the next thing they know their store looks like a flea market."
     After the floors are swept, the windows are washed and the assortment is culled, Thompson said it's critical for retailers to make an impact on customers as soon as they walk in the door. He said this can be done through the creation of a "landing zone" - the first 5 to 7 feet of the store that introduces customers to the store's product selection, aesthetic and atmosphere.
     "If you walk right into the product, you're not really sure what you're seeing. But if there's a place where people can actually walk in and feel that energy before they start maneuvering through fixtures and product, that makes a big difference," Thompson said. "Landing zones are based on the square footage you have available. If you're a department store, you have a lot of space there, just by building code for safety reasons. Now if you're a small store, you don
't have the square footage to have that kind of landing zone, but even if you only have 3 square feet (at the front of the store), you still have to say, 'Here's my theme, and here's my brand.' It sets the tone for your whole store."
     "(Creating a landing zone) is going to depend on the configuration of the store and the type of product," Johnson said. "A rule we use is people don't want to walk directly into a presentation, so typically we never did a presentation right in front of the door. When a customer walks in, they need a certain amount of space to feel comfortable, and walking directly into a presentation or a set of products, we found, was uncomfortable. I think they need that space to walk in and breathe for a minute."
     Beyond the landing zone, retailers should prioritize continuity in their stores, Johnson said. By establishing continuity in theme, color scheme and anything else that communicates on a visual level, customers can better process their surrounding environment and not feel intimidated, he said.
     "A lot of these home décor stores, when you walk in they hit you with so many different themes, colors and messages that a customer is kind of overwhelmed," he said. "To me, what happens with that customer is their eyes tend to jump around a lot. If you have a lot going on - large, brash colors and patterns - it's hard for a customer's eye to settle on one thing."
     Johnson said he prefers to organize product by color blocks, although the capability to do so depends on the type of product. He said color blocks will make a greater impact on the customer than five or six different products grouped together, and a color block also makes the display space look "cleaner, tighter and not so busy," preventing the over-assortment tendency that Thompson mentioned.
     Aside from color blocks, there are various ways in which a retailer can organize and display product. It just needs to make sense and resonate with the customer, Johnson said. "Lifestyling is extremely important. In other words, you want to show pieces in their elements," he said. "Customers need that inspiration - they need to see how things are actually going to work. A lot of people make the mistake that customers already have it all figured out when in fact they're coming to the store to be inspired."
FROM THE GROUND UP
According to retail consultants, the importance of visual merchandising may be inversely proportional to the amount of square feet at a retailer's disposal. With less room to display product, the smaller specialty retailers have to get creative in their merchandising strategies and make every inch count.
     Thompson said the easiest way to maximize square footage is to make use of vertical air space.
     "A lot of retailers are small and need as much square footage as they can, so you can hang things from the ceiling (to maximize space)," Thompson said. "One of the biggest things I've learned in my experience is if you clean the clutter and elevate the stuff, you actually create more space and things become more eye level."
     Thompson calls the concept of maximizing space a "lineal footage question." In other words, a table that measures 10 feet long occupies 10 lineal feet of space. So one way to increase lineal space, Thompson said, is to install shelves along the wall. "Every time you add shelves, you add lineal footage, so you'll be able to figure out how much more product you can add to that space. When we design a store, we do an adjustable shelving system, which are built-in fixtures that are adjustable by height. That way you can take shelves in or out depending on the number of products you have. It's kind of a math problem.
     "And then a lot of times retailers have tables in the store and they use cubes, blocks or risers to get things higher on the table. There are ways to use air space, but you have to be careful and make sure that your customer isn't bumping his head on anything."
SIGNING UP TO ADD ON
While at Brooks Brothers, Johnson discovered the ways in which merchandise is priced can deter customers from interacting with product displays. He said that, initially, Brooks Brothers sales associates tucked the price ticket under the collar in an attempt to hide it from the customer, but what he found was that it discouraged the customer from asking and engaging with the sales associate. That was when Brooks Brothers switched to menu signage - a strategy that Johnson is implementing in Emissary's showrooms.

     "A really big one for me and something I know a lot of retailers struggle with is pricing," Johnson said. "Customers hate having to ask the price of something. I'm a huge fan of menu signage, where you can create an 8x10 page with the description and the pricing for the items you're presenting in that area instead of having to price things individually. People are reluctant to have to pick up things and move them around, and I think making (pricing) clear for the customer is very important."
     In addition to creating a more shopper-friendly retail environment, effective signage can also generate add-on sales.
     "You can do some really great selling with your item signs," Negen said. "We often talk about the item signs being like mini-salespeople. If you give the shopper information on why certain products are grouped together and why they need to buy them together, you're more likely to make those add-on sales. It really is true if your salespeople aren't around that those item signs are your salespeople and can help turn browsers into buyers."
     Intuitively, opportunities for add-on sales will increase merely by keeping customers inside the store. Negen said "the most basic level" of visual merchandising is creating an inviting, comfortable store environment that keeps shoppers walking around and looking at product.
     "If you can merchandise your store in such a way that (customers) can easily find the things they are looking for - whether it's for fun or a specific item or to scratch their retail therapy itch - they are likely to stay in your store," Negen said. "You need to make your products easy to find and to understand with signage. If there's not enough room between the fixtures, or if they can't move easily and comfortably through the store - if they don't feel a certain amount of warmth - they're going to leave. They have to feel that sense that you want them to be there."
     "The idea behind visual merchandising is to engage the customer so they slow down and spend more time looking at product," Butler said. "So a successful visual merchandising presentation will accomplish that. And hopefully during the time they are there, they find the product they're looking for or find additional product."
Related Content By Author
Interior Design Summit adds market program for designers

More Videos
Subscribe to
Home Accents Today eWeekly
Receive the news you need to know about the trends in the industry delivered right to your inbox.


AmericasMart ICON Honorees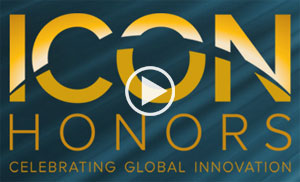 Excellence and superior achievement in the home and gift industry were recognized in July at AmericasMart's eighth annual ICON Honors. Enjoy these video stories celebrating the 2017 award recipients: Spicher and Company, Bloomingville, Wolf Gourmet, Her Majesty's English Tea Room, Kurt S. Adler, Inc., and Chris Rosse, Rosse and Associates. See the videos! See the videos!