The final word
First of all, let me say that in no way do I claim to be a master of the English language. Especially when it comes to the spoken word, which tends to give way to lazy habits established in my youth that have been fortified by way too many Andy Griffith Show reruns.
That said, I couldn't resist expanding upon an email that landed in my inbox this morning about common grammar mistakes. Especially when, soon after, I had lunch at a local establishment that greeted me with a professionally printed "You're satisfaction is our number one priority" sign.
I took it as a sign (pun intended) that I needed to share the email, Gini Dietrich's "7 Common grammar mistakes you should never make again." Dietrich, the founder and CEO of Arment Dietrich, a Chicago based integrated marketing communications firm, wrote the piece as a contributor to American Express Open Forum, an advice sharing platform for business owners. I receive weekly newsletters from Open Forum via their LinkedIn group, and usually find one or two items in those dispatches that are well worth the read.
Many of Dietrich's points struck some very familiar old chords.
Missing from her list though was the item at the top of my list - the its vs. it's dilemma. Just for the record, the apostrophe version is a contraction that is used when you mean to say "it is" or "it has." The possessive "its" has no apostrophe, as in, "It's time for our store to have its annual after-Christmas sale!"
Their vs. they're vs. there is on the list. "There" is a location, "their" indicates possession, and "they're" is the contraction for when you mean "they are." My daughters, now young adults, can attest to this being a hang-up of mine, but not a day goes by that I don't pause to take notice of each perfectly placed their, they're and there in their daily emails and texts (OMG, FB is a diff story, tho).
Your or you're
. "Your" is possessive, as in "your satisfaction," and "you're" is the contraction for "you are," as in "you're satisfied."
Quotation marks. No matter how goofy it looks, punctuation goes inside the quotation marks. "My cash register won't stop ringing!" she exclaimed. "That's what she said," he said.
Fewer vs. less. Here's one where I think I've been messing up. "Less" refers to uncountable quantities and "fewer" refers to things that can be counted, as in "If you use fewer than three pillows, you will get less sleep at night." From now on, I'll probably use "less" less and "fewer" more.
Irregardless. Don't use this word, ever. It doesn't exist. The word you should use is "regardless."
Affect vs. effect. "Affect" means "to influence." "Effect" is the result. Example: "Her misuse of the word "irregardless" affected me in such a way as to have lasting effect."
Impact. You can have an impact on something. But you cannot impact something. Dietrich's advice - when you're tempted to use "impact" as a verb, use "affect" instead.
Now, a few more from my personal list:
Stationery vs. stationary. I hear my third-grade teacher's voice every time I pause to remember if it's stationery with an e or stationary with an a: "You use a pen, with an e, to write a letter on stationery, with an e. Stationary, with an a, is the one that stands (with an a) still."
Principal vs. principle. The former is a person, the latter is an idea or doctrine. From the same third-grade teacher, "The school principal, Mr. Johnson, is your pal, as in principal."
Capital vs. capitol. Capitol, with an o, can only be a building. All other uses are with an a. Combining this with what we just discussed: "The U.S. Capitol is a stationary building in Washington, D.C., our capital city, where capital affects lawmakers' actions, regardless of principle or effect. There are probably more of you than fewer who agree with this statement."
He and I vs. Him and me. I'm convinced that one of the requirements to be a Bravo-TV Real Housewife is the inability to distinguish between the correct use of "I" and "me" when paired with another person. Here's a tip: take out the "he and" or the "him and" and see if the sentence still makes sense: "They were so nice to Joe and I" doesn't sound right when spoken as "They were so nice to I" so, therefore, it must be "They were so nice to Joe and me."
Insure vs. ensure. Insure relates to insurance policies. Ensure is to make certain something happens. "This information is provided to ensure you have access to the tools you need to insure your families."
Complimentary vs. complementary. I see this one all the time. Complimentary with an I means something is free. Complementary with an e enhances something else. Correct: "Come to our showroom and receive complimentary wine while you shop our new rugs, all of which complement our 2013 collections."
Premier vs. premiere. An email I received following this column's publication in our December issue prompted this addition. The writer, a respected East Coast furniture retailer, shared, "I can't tell you how many times I've seen the word 'premiere' in a high class ad which suggests to me that they're (note my proper use of the apostrophed word) not premier grammarians." Premiere is the first performance. Premier is an adjective meaning "the best."
Happy Holidays. May your days be merry and bright, and may all your store signs be right.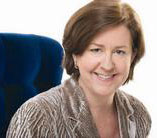 Susan Dickenson
|
Editor in Chief
sdickenson@homeaccentstoday.com
Related Content By Author
Subscribe to
Home Accents Today eWeekly
Receive the news you need to know about the trends in the industry delivered right to your inbox.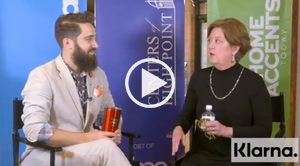 Join HAT's editors for PBM News Desk, an on-site content creation hub in the lobby of the Centers at High Point during the 2017 Fall High Point Market. (Sponsored by Klarna.)
See the videos!