Economic indicators, Industry leaders point to Increased growth in 2014
The New Year brings with it economic forecasts from all directions.
     Forecasting is a difficult blend of science and art, so these projections have a tendency to be all over the place when consumed in mass. For the first time since the "Great Recession" though, this year's forecasts appear to be considerably more upbeat and more uniformly so.
     The U.S. gross domestic product is forecasted to rise 2.6% to 2.8%, according to reports from Kiplinger's, the Wall Street Journal, the Survey of Professional Forecasters and others. These gains will come as American consumer confidence continues to strengthen and Europe begins recovery from its own, more recent recessionary period. This rate marks a fairly substantial increase over the 2013 figure of around 2%, a number which could have been higher had the government shutdown and "sequester" spending cuts not taken place. The global outlook is also brightening, particularly in Europe, which helps to stabilize the American economy.
     October and November 2013 job creation figures were encouraging - both in the 200,000 range, another key benchmark figure if that rate can be sustained. That said, forecasters aren't predicting much of a decrease in the unemployment rate until later next year, as more workers will continue to enter an improving workforce.
     Very low interest rates have driven success in both the stock and housing markets. While they will remain on the low side by historical standards, they look likely to increase notably for 2014. The 30-year mortgage rate began 2013 at less than 3.25%; by late next year, it could reach 5.5%. That may mark a slowdown in the hot housing market, but as the rates are still quite low, that probably won't create a huge hurdle for the industry, forecasters say.
     According to Kiplinger's sales of new homes, sales of existing homes and home starts will all increase in 2014; existing home sales at a rate of 4%, new homes by 16% and starts by more than 15%.
     At retail, the forecast from Kiplinger's is even brighter, with a jump of around 5.5% forecast for the year, compared to a 4.5% increase in 2013. According to Furniture Today research, the 2013 estimate for furniture and bedding sales is up 1% to $94.9 billion, so it under-performed the retail sector as a whole. This indicates that there's still a fair amount of upside growth available in the home furnishings industry, particularly as housing continues to grow.
     There are some areas of concern - namely the federal government, though a budget deal reached in mid-December seems likely to stave off any debt ceiling or government shutdown crises. But overall, signs for 2014 are uniformly upbeat. While no one is ready to call for a blockbuster year just yet, more stable growth will prove very satisfying after so many years of instability and losses.
     This level of confidence is being reflected by the vendor community. To get a snapshot of how the industry is preparing for the year, Home Accents Today interviewed 10 leading vendors for their take on 2014.
     Summing it up was David Gebhart, CEO of Global Views. "We are looking forward to a great 2014," he told Home Accents Today. "We feel strongly that the housing market will continue to increase the desire for decorative home accents for us and all of our vendor friends in this vibrant industry that we all call 'home.'"
     This report includes comments from Brian Berk, president of Howard Elliott; Sean McFadden, vice president of sales for Interlude Home; Wendy Reiss, vice president of key accounts for KAS Rugs; Brownlee Currey, president of Currey & Company; Bob Ulrich, vice president of sales for Currey & Company; Claire Woodsum, vice president of marketing and design for Foreside Home & Garden; Mac Cooper, president and CEO of Uttermost; Jonathan Witt, vice president of marketing for Oriental Weavers; Greg Waylock, president of Avenue B; and Satya Tiwari, president of Surya.
Do you see a breakout year in 2014? What is your forecast for the home accents business overall in 2014?
Mac Cooper:
I expect a continuation of solid growth in our industry, but absolutely believe we could have a breakout year. There are many economic and demographic factors that point to a big year next year in the home furnishings industry. For the industry, I see solid growth. For our business, growth in the middle teens or better.
Sean McFadden: I'm very reluctant to call it a breakout year - to me it's similar to the "mission accomplished" sign - it's hard to know you've broken out until you've broken. I do think it's going to be a very good year. I don't think jobs in America are where they should be; I don't think the economy is where we would like it, but I think there's real traction in a lot of different markets that we can count on and we can run our businesses much more predictably than we were able to in previous years. So, we're very bullish about 2014.
Brownlee Currey: Breakout? Not really sure what that means. I see a year where we can post solid double digit growth and expand on the base we have built over the past few years. In short, business will be good.
Satya Tiwari: I think the coming year will be very positive for the rug and home accessories industry. The fall High Point Market was our best market to date and we saw a lot of activity from buyers and designers, who were ramping up for 2014.
Brian Berk: We do see the light brightening at the end of the tunnel and feel that we will see significant increases in 2014. Barring any economic hiccups, we are forecasting a 20% to 25% increase in sales from our e-commerce distribution channels and 10% to 12% from our more traditional distribution channels.
Wendy Reiss: We are extremely optimistic about 2014, if 2013 was any indication. I predict a healthy increase in home accents this year. At KAS we have expanded showrooms, have launched into the pillow and pouf home décor category, have just announced one license with Bob Mackie with other news on the horizon, so yes, 2014 is going to be a good year.
Greg Waylock: Avenue B is just coming off its first full year of business, and we have great expectations for 2014. Our business did really well in the second half of the year and we anticipate the trend to continue. We believe that the home accents business overall will be very strong in 2014 as the economy continues to improve.
Jonathan Witt: Looking into next year, the meetings that we are having right now, a lot of people are trying to put some programs together for spring, which is great and real positive. We are cautiously optimistic, but based on what we see and what we already have in house, we think it's going to be a really good year.
Claire Woodsum: Our industry (home accents) will profit from the improvement in the housing industry. That being said, I expect the feds to reduce the funding of U.S. bonds and interest rates to go up, so not a boom overall. We finished (2013) strong - mainly due to good shipping and some nice key account business.
How did 2013 finish up?
Sean McFadden: It finished strong. We're on a nice incremental growth cycle right now, and I think what has returned to the marketplace - which is highly underrated - is the ability to plan your business and plan your categories. We know we have the traction with designers and better retailers to help us move those categories along. That was not predictable for a long time during the times of economic turmoil. But now, we feel like we can create a roadmap and we can follow it.
Brian Berk: We spent the middle third of the year digging out from some shortfalls in the first third and the last third has afforded us some growth on year over year figures from 2012. We will be ahead as a company approximately 11% from 2012.
Greg Waylock: 2013 was our first full year in business and we saw, as expected, some pretty significant growth as our product offerings continued to grow. We were very excited to see the response from the independent retailers and designers to our product assortment and approach to doing business. It was capped off with a nomination for an ARTS award so we were very pleased with our year.
Jonathan Witt: You know, 2012 was great year for us, so coming into this year, we were optimistic about it - I didn't expect to see the same level of comp growth that we had seen the year before, and the first of the year was probably in line with lower percentage increase. But I will say that the last four months have been especially strong, so we are looking at nice growth for 2013.
Mac Cooper: Up mid-teens, and this is on top of years of solid growth. Since the low point of '08, we've seen very steady growth each year.
Wendy Reiss: We are already ahead of our forecast significantly with a month to go in the year, so this is exciting news for us.
What categories are performing best out of your assortment?
Sean McFadden: Accent furniture continues to be an incredibly strong category for us. And I think it's partly due to a void in the marketplace. With all the turmoil in the big case goods companies and the large manufacturers, it created a void. When you introduce interesting product into that void, there's an enormous amount of upside, and we've experienced that.
Brian Berk: Our success was a tale of two halves of the year. During the first half of the year we enjoyed significant increases in sales for our decorative mirrors and, most specifically, our larger designer custom-colored mirror program. The second half of the year yielded much different results with significant increases in both quantities sold and revenue derived from sales of our decorative accessories.
Wendy Reiss: Categories that have gotten some great attention for us in 2013 include higher-priced collections in innovative materials and constructions (Italian wool, multi-texture combinations, innovative naturals combined with other mediums, etc.). Flat-weaves and shags continue to trend extremely well. This year we also found that "updated" traditionals in more open fields and trend colors were received very well.
Greg Waylock: Accent tables and consoles seem to be the best performers. More specifically, those in our assortment that are more transitional in design and incorporate a mixing of materials from faux shagreen finishes to raffia grass tops. Our customers are looking for something unique when it comes to accent furniture.
Mac Cooper: Accent furniture is our greatest growth, but lamps and mirrors are still our biggest categories. Rugs are of course a growth area for us.
Claire Woodsum: Wall décor, occasional furniture and lighting.
Jonathan Witt: Outdoor continues to be a huge category for us. Now we've announced the Tommy Bahama partnership, so that gives us a chance to add a brand that is associated with outdoor. ... This partnership gives us an opportunity to do more outdoor, but also indoor, and to do it at some higher price points, including some hand-knotted pieces and some soumaks which will help us respond to those retailers who are asking us for higher price points.
Brownlee Currey: Chandeliers (which is a given with us), wall sconces are going through a period of rapid growth (because of renovation projects in commercial buildings) and rugs are outperforming our expectations.
What are your customers telling you about their businesses?
Sean McFadden: They're really saying the same things they've been saying for the past few seasons. The customers who really know their retail customer and their design customer have a really distinct position and have a strong identity in the marketplace, are doing very well. The stores that don't have a strong identity, don't have a strong mission, and are trying to figure it out on a piece-by-piece basis, their businesses are struggling.
Brian Berk: We have experienced business across all channels of distribution including e-commerce, designer, traditional brick-and-mortar retailers and hospitality pick up the second half of the year. Nationally, we have been told that business is better and we see customers ordering to replenish inventory. There are still a few pockets were customers are still complaining that business is soft.
Wendy Reiss: There seems to be some good energy out in the marketplace right now. High Point Market was a good benchmark to see positivity; retailers are reordering (which is a great sign) and looking for innovative, new, interesting. Price is still a focus, but "wow" products seem to be as, if not more, important again.
Bob Ulrich: Customers are cautiously optimistic. The activity is up everywhere and with just about every channel of business. Special orders are way up and the design trade is driving a large portion of our business.
Mac Cooper: (They are) cautiously optimistic. Our customers are survivors of a tough period in business, and they know their businesses and customers very well. Business is good.
Greg Waylock: Overall, we have heard that business has been going in spurts. They have a great couple of months then a slower month. That seems to be what the trend has been all year.
Satya Tiwari: For the industry overall, it's clear that rugs are no longer seen as a commodity item. Consumers are constantly looking to reinvent themselves and want to quickly bring the same looks that they see on the runway into their homes. At the same time, they want an affordable way to stay "fresh and relevant" and to express their personal style without sacrificing quality. It is becoming increasingly important to make it as easy as possible to shop for and create a complete look that ties a room together. Those companies who can do this successfully will have a competitive advantage moving forward.
Claire Woodsum: The consumers are still eager for "specials" and discounts but fussy about what they buy. The independents continue to face pricing challenges due to the big box discounters.
Do you see strength in any particular channels of distribution?
Brownlee Currey: Interior designers are providing the variety and style not often found at retail right now, and are increasingly important in our world.
Mac Cooper: Designers, home accent stores, furniture stores that emphasize accessories.
Sean McFadden: Interior designers really feel liberated in this marketplace, for a variety of reasons. The old school, boys' club of "we're not going to work with you," that paradigm has changed, so the designers have a lot more access. The customers' willingness to try new things and be more eclectic has somewhat liberated the designers' ability to design. And I think with the super-busy lifestyle, the better customers are more reliant on designers than they've ever been.
Claire Woodsum: The independents continue to be our strongest channel of distribution, where quality and uniqueness of the product is more important than price.
Brian Berk: E-commerce continues to increase at the largest clip, but our designer business has increased significantly in this year.
Wendy Reiss: I see furniture stores and web business really growing and getting stronger.
Greg Waylock: We are seeing quite a bit of strength with independent retailers once again. There certainly seems to be a resurgence in their business with more of them taking on larger inventories this year. We have also seen quite a bit of strength with designers who seem to have more design projects this year.
Jonathan Witt: I think overall, business appears to be fairly strong in all channels. As far as growth in a channel, the catalog and internet business continues to be the strong suit for us - really for the last four or five years we've seen double-digit comps year over year over year in that category. It's really taken off. People are buying the rugs without having to touch and feel them. The furniture stores continue to be the majority of the business for us, and they're growing, though not at the rate of the catalog/internet business. They're seeing nice growth this year, and that's a change from the past two or three years for the furniture retail business in general.
What are you doing to reach new customers?
Claire Woodsum: We introduced a new lifestyle category called Midtown which is a mix of mid-century modern and color. This will draw in new buyers to our line.
Sean McFadden: We're returning to Las Vegas because we feel like there's new opportunity in the West, and the economy is really starting to turn out there. We are opening a new showroom in January - B-300 - because we feel like entering back into the Western market is going to be important for us to develop that business.
Satya Tiwari: In 2014, we will debut additional designer collections and introduce several new categories. As always, we will be focused on providing our customers with the high-quality products that they have come to expect from the Surya brand while also finding ways to make their lives easier - whether it's simplifying the design process or providing tools to facilitate the sales process.
Wendy Reiss: We are doing a number of things to reach new customers. Our nationwide sales force is given tools to help reach customers individually. We are in the process of "rebranding" ourselves and will have a great new catalog, web look, etc., in 2014. We reach others on Facebook and Pinterest and through many channels of advertising. We host receptions and gatherings with incentives to attract new customers, and we appreciate great word-of-mouth from our valued existing customers... who are our greatest asset.
Mac Cooper: Our biggest thrust is nurturing our existing customers. As far as new customers, we continue to develop our brand name with consumer advertising and marketing, but we also rely on word-of-mouth promotion by satisfied customers.
Brian Berk: We continue to be as aggressive as we can with our advertising and marketing while still respecting budget constraints. We are employing an aggressive weekly email campaign to drive traffic to our newly launched website. We are engaging customers as best we can through social media. We continue to work on our messaging and branding through our print advertising with Home Accents Today and all other direct mail pieces.
Brownlee Currey: Lots of work to improve our direct email marketing campaigns and heavy and continued investment in the company's website. We relaunched our entire site in the spring of 2013 and did our first major round of revisions this fall. We are working on a new round of revisions and improvements to content to launch in the first quarter of 2014. Last, but not least, lots of work with social media. Facebook, Pinterest, Twitter and our company blog are all vital.
Greg Waylock: We are doing a mix of promotional advertising. Strangely and really pretty unexpected was the success of our mailings. In a world of email and social marketing, our most powerful and cost effective promotional tool was good old-fashioned pull-out invitations to our showrooms that featured lifestyle pictures of our assortment. We had prospective customers bringing these marketing pieces into our showroom months after we mailed them out. It was a pretty surprising result and proves you really have to commit to all types of promotional activities to reach new customers.
Jonathan Witt: We launched our Pantone Universe product, which has really been a lot of fun. Our design staff is working in coordination with their color forecast people, which is a huge business. So when they're launching the spring or fall color forecasts, or even their Color of the Year, we're getting that information well in advance. So the same day they announced the Color of the Year, we had rugs in Radiant Orchid ready to ship.
Any regions of the country that are particularly strong or weak? Is the housing market playing into that strength or are there other factors?
Sean McFadden: The Southeast and Florida continue to be strong, largely due to the influx of money from South America and Eastern Europe. That has driven the housing market. We are indexed to the housing market, so when the housing market heats up, we come along for the ride. And that's definitely been true for Florida in particular. The metro area of New York has been very hot, and the parts of the country that I think were somewhat over-punished in the recession are coming back pretty strong, too. We've seen a nice resurgence in Southern California, and the West is really starting to resolve for us.
Bob Ulrich: The sand states (West Coast and Florida) are doing well, as well as Texas and Oklahoma. The Northeast and Mid-Atlantic are the slowest to recover, but that is all relative since we are up in every territory.
Brian Berk: We see some strength in Texas, Florida and New York. We are experiencing some weakness in Minnesota, Pennsylvania and Southern California. I believe that we are still trailing the improving housing market a bit. I believe that we are about six to 12 months behind. A perfect example is homeowners are now furnishing the rebuilding of their homes after the storms in New York and New Jersey last year, and we are experiencing those increases in sales now.
Jonathan Witt: We always used to say that we were riding the coat-tails of the real estate boom, and obviously right now there's been some positive numbers with new homes and home purchases, so we definitely get to ride along with that. But I also think that there are also a lot of people who have been in their homes for a period of time - maybe longer than they expected - and they're feeling more confident to spend some money. They may not feel good enough to go buy a new house, or put their house on the market, but we're seeing a lot of remodel action. I think we've hit both of those points at the same time.
What are some reasons for optimism as we start the new year?
Satya Tiwari: During the past year, we have significantly expanded our in-house design team and have also brought on board a new vice president of product development. Based on the momentum gained this year and the great team that we have assembled, I fully expect that 2014 will be an even stronger year for Surya than this year was. We will continue to integrate our products into color stories and lifestyles as we build out each of our product categories into coordinating home accessories offerings that span a variety of styles, colors and price points.
Sean McFadden: We have a tendency to focus on the big numbers... the economy when the housing market bubble was surging - we have a tendency to look at that as kind of the benchmark. And when we pine for the good old days, we have a tendency to look at that and obsess over it. But if you look at the business as product being sold by need by customer, and the customers are buying our product line very carefully. If you're growing right now, you're doing the right thing in product development and in market offerings. ... Unlike during the housing bubble, when the credit was supereasy and anything you put out there clicked. Good development, good offerings and going to market well is being rewarded, so I feel very good about that.
Brian Berk: All of the economic indicators point to continued progress. There is still a huge demand for home accents. Those companies that are on trend and can deliver quality products at affordable prices are poised for significant growth as new home construction starts continue to increase and the demand for home accents follows.
Wendy Reiss: We have been very busy here at KAS. New showrooms, a new launch into home décor categories, new license(s), new catalogs and rebranding. We are excited and optimistic as we head into 2014!
Claire Woodsum: The strong housing market, new trends solidifying in the industry and the power of color continuing to be important. Color represents cheer.
Greg Waylock: I think consumers are beginning to buy home décor again. We are finding that they are more discerning in making their choices and seem to be going for a more stylish look but looking for a more value price. The fact that they are buying is a positive sign, and it's up to us to provide them with the options, on-trend design and quality they are looking for at retail. I believe we will continue to see improvements in the economy and the housing business in general. That usually translates into stronger sales for home décor in all sectors of the business
Mac Cooper: We've survived some turbulent times, and despite the politics in Washington, our country is slowly rebounding.
Brownlee Currey: That we managed to get through '13 without our government (screwing) up the economy any worse than they did. Housing is in recovery around the country, which is always a boon to our trade. The interior design trade is flourishing around the country.
Jonathan Witt: Ever since the major downturn, price points went down, down, down - everyone was pushing for lower retails. For a couple of years, people have talked about bringing the retails up, and we've seen some pockets of that, but it really seems to be an overriding theme at this point that retailers are confident enough that they really want to inch those retail price points back up to maximize the traffic that's in the stores - so that's a real positive for everybody.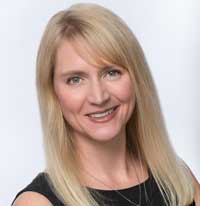 Jenny Heinzen York
|
Former Editor in Chief, Home Accents Today
jheinzen@homeaccentstoday.com
Related Content By Author
Badgley Mischka Home Collection showroom tour, High Point Market

More Videos
Furniture Stores Accessories Sales Survey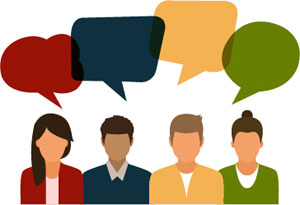 Please help us provide benchmarks that you and your fellow furniture retailers can use to measure and improve your home accessory sales. All of your answers will be held in the strictest confidence and will be reported only in combination with those of other retailers. At the end of the survey, you will have the opportunity to enter your name in a drawing to win one of three $100 Visa gift cards. Please click here to take the survey. Or click here to download and fill out the form and email it back to us. Thank you for your response!