Generation Now
Baby Boomers – and their spending power – aren't going anywhere
As millennials mature, more and more businesses are shifting their marketing focus to that demographic, learning to understand a new consumer base that presents a crucial opportunity for the future. But Baby Boomers remain a powerful group of consumers that matter as much as ever in the marketplace.
Many are transitioning to a new life stage, but they have money to spend and they're ready to buy as the next chapter brings with it changes to their lifestyles and their homes.
"The number one thing to me when we talk about Baby Boomers is to remember that they still have the money," said Marsha Everton, principal at Aimsights, a marketing consulting company specializing in Millennial and Baby Boomer consumer behavior. "As much as every business I work with is trying to figure out how to reach the next generation, because they are going to be the big spenders of the future, you still need to hang onto the Boomers. If you follow the money, that's where it still is."
DEFINING A GENERATION
According to U.S. Census data, the United States in 2015 has about 72 million Baby Boomers, defined as those born between 1946 and 1964. A study from Nielsen and Boomer-focused creative services agency Boomagers found that the 50+ population is expected to grow 34% by 2030 compared to 12% growth for the 18-49 demographic. By 2017, the study states that nearly 50% of adults in the United States will be age 50 or older.
"They're healthier and better off financially than any other group of retirees in our history," said Mitzi Beach, an interior designer, speaker and author of the book Boomer Smarts, Boomer Power. "That's a significant factor in how they're shopping and how they see themselves. They think young. They're very active and busy. They're still the Boomer rebels from way back during Woodstock and all of that. Most of us have that rebel mentality of 'why do we have to do it that way?' (Boomers) will change the way we age in America in all areas of life."
Within the Baby Boomer population are two distinct groups – Trailing-Edge Boomers, age 51 to 59, and Leading-Edge Boomers, age 60 to 68, each with their own traits and preferences. A movement even exists for Trailing-Edge Boomers to be considered their own generation – dubbed Generation Jones by social commentator Jonathan Pontell – because of the group's own unique characteristics and life experiences that differ from those of older Boomers.
Aimsights emphasizes the importance of catering marketing efforts to life stage as much as generation. Trailing-Edge Boomers are in the second half of what Aimsights calls The Second Act, which includes having a career and raising a family. The Third Act begins at age 60 and can include retirement, becoming a grandparent and pursuing new adventures beyond one's career and family.
"I think it's very important to remember that they're entering that third act of life. But within that, it's important to keep the younger Boomers and older Boomers a bit separate in your mind, because a Boomer who's approaching 70 is different than a Boomer who's turning 51," Everton said. "The older Boomers are starting to leave their corporate lives and the younger Boomers are still very active in corporate America. It's a different life stage with a different mindset that comes into play."
According to a report from Gallup released earlier this year, nearly 80% of Boomers in their early 50s worked full time, part time or sought work in 2014. That figure dips to about 50% for Boomers in their early 60s and declines from there, with about one-third of the oldest Boomers still working as of 2014.
SPENDING POWER
A 2013 Nielsen report, "The Me Generation Meets Generation Me," calls Boomers the wealthiest generation, controlling 70% of the country's disposable income. Statistics from Boomer-and senior-focused digital marketing firm Immersion Active also support those groups' financial power. The firm says the 50+ population has about $2.4 trillion in annual income, and that while the median family net worth of Boomers and seniors has declined, it is still about triple that of younger generations. Immersion Active also cites data from the U.S. Consumer Expenditure Survey illustrating that adults age 55 to 64 outspend the typical consumer in most categories, including home furnishings.
But despite an abundance of studies showing Boomers are active consumers with money to spend, research also indicates many marketers are missing the opportunity to reach them. According to Immersion Active, just 10% of marketing targets consumers age 50 and older even though they account for half of consumer spending.
"We do need to market to Boomers, but they're not seeing us yet," Beach said. "I think there is still the glass ceiling of aging. I think it's cracking, but it's still in place. The saying is 'follow the money.' Who has the money in America today? It's the Boomers. In the future it will be the Millennials, but talking about marketing today, we're missing opportunities by not marketing to Boomers. Grandparent, older, elderly – that's not who we are."
According to Nielsen, Baby Boomers account for nearly 50% of consumer packaged goods sales, or about $230 billion, as well as 80% of leisure travel spending, 77% of prescription drug sales and 41% of new car sales.
A January 2015 Gallup report suggests that while Boomers were hit hard by the Great Recession, their average daily spending has steadily risen in the past several years after hitting a low of $55 in March 2009. In December 2014, Boomers' daily spending reached a five-year high of $105.
The Gallup study found that while 40% of Leading-Edge Baby Boomers reported spending more money today compared to a year ago, only 26% of Trailing-Edge Boomers said they spend more today, a statistic likely rooted in their different life stages. Gallup theorizes that Trailing-Edge Boomers could have more significant expenses like mortgages and college tuition payments that may no longer affect Leading-Edge Boomers.
According to the report, 36% of Baby Boomers as a whole said they spend more today on home maintenance, compared to 14% who said they're spending less, while 31% reported spending more on household goods compared to 7% who reported spending less. A greater percentage of Boomers also reported spending more on cable or satellite television, groceries, auto expenses, rent or mortgage, personal care products, utilities and internet, while a greater percentage said they spend less on consumer electronics, gasoline, travel and leisure activities.
But while the Gallup research indicates Boomers are spending more on necessities than discretionary purchases, that doesn't mean they aren't also buying things they want. The Nielsen and Boomagers report states that as Boomers leave the workforce, about 67% plan to spend more on their interests, such as shopping, traveling and socializing.
"What the social scientists tell us is you make decisions based on how much runway you think you have in front of you in terms of life," Everton said. "If you're just turning 60, especially as a woman, you have one half of your adult lifetime still in front of you. That's a lot of runway. And you have a lot of wisdom and experience to help you navigate that runway, and quite frankly, you've got the money. Not every Boomer does. But they've got 70% of the money, they've got half of their adult life in front of them and they're living like crazy. What has changed, though, is they're not buying as many things. They tend to be spending more on experiences. If it's a thing you're trying to sell them, it really has to be appealing."
HOUSE AND HOME
A 2014 report from The Demand Institute, a nonprofit think tank operated by The Conference Board and Nielsen, found that while some Boomers are working beyond age 65, many are still retiring or plan to retire. The study says that about 47% of all Baby Boomers are currently retired, and roughly 58% will be a few years from now.
How retirement affects Boomers' housing decisions depends on who you ask. While some retirees may still plan to downsize, the survey of more than 4,000 Baby Boomers by The Demand Institute suggests most Boomers plan to "age in place," or stay in their current homes, and some even plan to upsize to larger homes.
"What I'm perceiving and observing is they're focused not on the larger homes but homes that are designed for their needs," Beach said. "It may be the same square footage or it may be less, but it is about what the functionality of that space will do. This is where we have a huge opportunity in the housing industry, to be the ones to teach and motivate and inspire them to move into spaces. They are definitely wanting something that meets their needs, and they're into quality, not quantity. It's all over the board. The majority want to stay at home but many are saying 'I don't want this lawn, I don't want these repairs, so I'm moving to a condo.' There is no one profile so how can there be one answer?"
According to the Demand Institute study, about 63% of Boomers do not plan to move when they retire, with 85% of those saying they want to stay in their current homes by choice rather than out of financial necessity. But aging in place doesn't mean Boomers want their homes to stay exactly the same. The Demand Institute report says 39% of Boomers are planning for major home improvements in the next three years. The National Association of Home Builders estimates the remodeling market for aging in place to be about $20 billion to $25 billion, or roughly 10% of the home improvement industry.
Not all Boomers will choose to stay put; the Demand Institute predicts Boomers will spend $500 billion on rent and $1.9 trillion on new home purchases in the next five years. Forty-six percent of Boomers who do plan to move when they retire actually plan to look for homes with more space rather than downsizing, the study says.
The Demand Institute theorizes that these upsizers want to finally move into their dream homes when they retire, with the median price of these homes estimated to be $180,000. The report found that downsizers are more affluent on average, with the median price of their next homes estimated to be about $200,000. These Boomers, the study says, have likely been living in larger homes and want to move to a space that will be easier to maintain as they age. The report also found that more than half of Boomers who plan to relocate will move within 30 miles of their current homes, and most want to move to single-story, single-family homes.
PRODUCT CHOICES
"Statistically, research tells us that most want to stay in their own home, but we really don't know if that's going to be the reality," Beach said. "The reason they want trusted experts, whether it's in a furniture store or a designer or whatever, is they need to be steered into what will transition wherever they are. Big huge sofas are out, with the big rolled arms and 10,000 pillows. They need furniture that's easy to get in and out of. They love motion furniture. But they are different in how they are perceiving their spaces."
In Boomer Smarts, Boomer Power, Beach highlights several remodeling tips for Boomers to consider as their ergonomic and health needs change with age, including:
■ Place more lighting throughout the home, as by age 50, people typically need twice the lighting they did at age 25;
■ Add a contrasting color on bottom steps or floor areas to highlight spaces that could potentially lead to tripping;
■ Install slip-resistant bathroom surfaces;
■ Use short-pile carpeting or hard-surface flooring;
■ Add handrails on both sides of stairways.
In terms of home décor, Home Accents Today's 2015 Consumer Buying Trends Survey found that lamps ranked highest in Boomers' share of the total dollars spent on six home accent categories in 2014. Boomers contributed 41% of the total dollars spent on lamps last year, followed by framed art and accent tables at 35% each. Boomers cited style and design as the most important product feature across most categories, followed by price and quality/durability.
"In furniture, they want quality and they will wait for pieces because they're after long-term investment," Beach said. "They want classic, timeless designs, whether that's contemporary or transitional, timelessness is what they want. It's been really fun to design for clients at this stage because they want that unexpected accent or something cool and dramatic to make them look hip and young. … I think that the transitional stage they're in has everything to do with their purchasing. They want to be edgy and hip and sexy but they also want their function, comfort and what they know to work for them."
As Baby Boomers enter a new life stage, Aimsights' Everton said they are focused on quintessential products that will last, rather than the latest trends, and they want to know how those products will fit into their lifestyle.
"I think just about everybody values value," Everton said. "Even though the Boomers are more status conscious than Gen Xers and Millennials, they're also starting to shift as their life stage changes because they've got houses full of things. A lot of Boomers are de-cluttering. They're not necessarily downsizing their homes but they're simplifying. They want to spend more time on grandchildren, on experiences, rather than taking care of a lot of things. It means you have to offer something that really earns a place in their homes."
HOW TO REACH THEM
Like the other generations, Boomers are most likely to buy in a brick-and-mortar store. According to a 2014 study about omnichannel shopping preferences by management consulting firm A.T. Kearney, 90% of retail sales occur in stores, and 95% are captured by retailers that have a brick-and-mortar presence.Seniors had the highest in-store preference across all stages of the shopping journey (discovery, trial, purchase, pickup and return), followed by Boomers. In-store preference was particularly high in the trial and purchase stages for "high touch-and-feel categories" including furniture.
But Boomers are also shopping online and using the web as a resource even if they purchase in-store. According to a 2014 report from eMarketer, conducting research online before making a purchase is on the rise among Boomers. The report states that nearly half of Boomer internet users researched electronics online before buying, while 18.9% researched home improvement items, 10.3% researched home décor and 9.2% researched furniture.
"What is interesting is that the number one website that shoppers visit when they're in a store is that store's website," Everton said. "Everyone is talking about showrooming and comparison shopping but what we find is they're looking for more information about something they see. It can be not only technical specifications but what other people are saying about the product."
The eMarketer report states that 57% of Boomer internet users rely on consumer websites and publications when researching products and services, and 70% seek advice from family and friends. According to the Nielsen and Boomagers study, Boomers comprise one-third of all web and social media users, and 53% of Boomers are on Facebook. Beach said it's a common misconception that Boomers don't embrace the web and social media because of their age.
"My clients are on Pinterest, on Houzz, they're online, and they come to me and say 'This is what I like; how can we make this happen,' or they go into a store after doing that," she said. "They say, 'This is where I am; how can you help me,' and they're ready to buy. But Boomers are very brand loyal and they're looking for experts, and they're looking for them online. They want an expert they can trust with their final answer, so to speak. Relationships are extremely important to Boomers whether it's in their social or their buying world."
As businesses strive to form those relationships with Boomers, Beach and Everton emphasized the importance of knowing your audience. Boomers aren't focused first and foremost on aging, they said, but on a new phase in life with many exciting experiences yet to be had.
"Do not assume that you know them," Beach said. "They're really savvy and it's a really quick turnoff. They don't want to be patronized. You want to speak to the coolness, the function of a product or a design, the experience that will be gained, definitely not 'at your age you could use this.' Just don't assume they're all alike. There is no one profile. They're smart and savvy and they want to be the ones that found it first. It's a hard line to walk because I want my clients to have the handrails and all that, but when I teach classes I call it 'Boomerese.' It has to be in language they will accept. They don't think they're ever going to get old."
"They still have half of their adult life in front of them and they're dreaming big," Everton added. "They have the experience and the confidence to do a lot of new things. You have to talk with them, not to them. There's a respect and engagement that's important.

Alexa Boschini
|
Assistant Editor, Home Accents Today
aboschini@homeaccentstoday.com
Related Content By Author
Interior Design Summit adds market program for designers

More Videos
Subscribe to
Home Accents Today eWeekly
Receive the news you need to know about the trends in the industry delivered right to your inbox.


AmericasMart ICON Honorees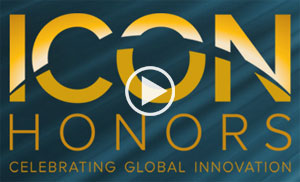 Excellence and superior achievement in the home and gift industry were recognized in July at AmericasMart's eighth annual ICON Honors. Enjoy these video stories celebrating the 2017 award recipients: Spicher and Company, Bloomingville, Wolf Gourmet, Her Majesty's English Tea Room, Kurt S. Adler, Inc., and Chris Rosse, Rosse and Associates. See the videos! See the videos!