State of the Industry: Interior Design
As business booms, interior designers adapt to a changing landscape
The current demand for interior design services is at the highest it's been in six years. Billings, inquiries, jobs and specified products are continuing to rise, and the American Society of Interior Designers reports the industry has fully recovered to its pre-recession levels.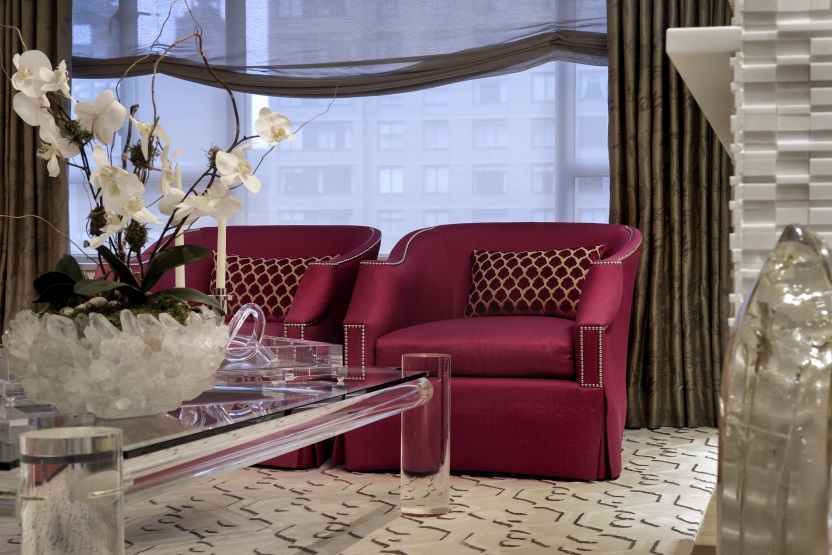 Interior by Robin Baron, Robin Baron Design, New York. Photo: Ralph Karosis
According to the ASID's 2015/2016 Outlook and State of the Industry report, interior design sales topped $8.6 billion and the dollar value of products specified annually by U.S. and Canadian designers has reached $68.5 billion, a 35% increase since 2010 (adjusted for inflation). Since 2012, the total number of interior designers is up by more than 10,000, an increase of 33%, and design firms have grown by 13,257, an increase of 7.5%. Growth is expected to continue, albeit at a more modest rate of 4% per year, through 2022.
Designers interviewed by the
ASID
, as well as by Home Accents Today over the past year, have been consistent in reporting that while business is booming, the customer landscape and selling channels continue to change, affecting how interior designers are competing for their share of the consumers' decorating dollars.
The use of social media for advertising and customer engagement is the trend interior designers most expect to increase in the coming months, and more are "seeing the significance of education and advocacy" as the number seeking higher credential licensing or licensing at the federal/state level is increasing.
One thing ASID's report said isn't changing fast enough is the public's perception of interior design. Even though interior design has become more accessible to consumers through various avenues, half of designers surveyed said the public doesn't seem to understand the role of the interior designer, with most thinking only the affluent hire interior designers and not understanding the process of hiring and working with interior designers. The ASID said that while perception is definitely moving in a positive direction, it's not changing fast enough, which translates into a "persistent assignment for the interior design profession to educate the public about the power of design and how it transforms lives."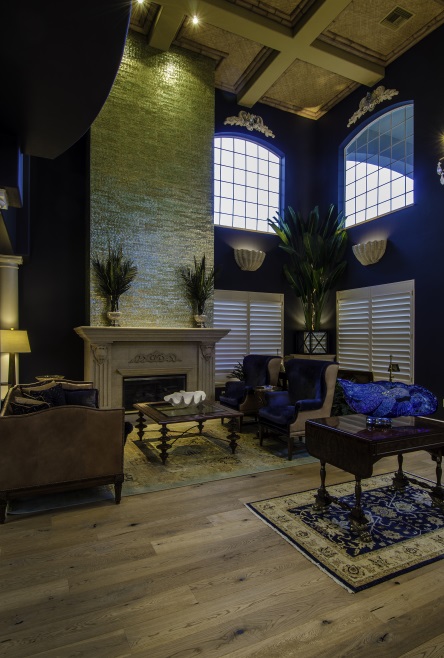 Great room by Barbara Krai, Clearwater, Fla. Photo: Johann Roetz
For a closer look at the industry, Home Accents Today spoke with interior designers Robin Baron, New York (and president of the New York Metro chapter of ASID); Mitzi Beach, Wichita, Kan.; Barbara Krai, Clearwater, Fla.; Peti Lau, New York; Roxanne Lumme, McLean, Va.; and Genevieve Roberts, Mt. Laurel, N.J.
While these designers are based in the cities indicated, their projects extend to locations across the country and, for several, around the world.
Q: How has your interior design business fared over the past year?
Robin Baron: Business has been booming. This past year was my strongest since 2008.
Barbara Krai: Over the past year, both my gross revenue and number of clients were up 30%. I'm doing larger projects with more square footage and a higher dollar volume. I think there is a lot of pent-up demand. A client just called to tell me they're ready to start building a 6,000-sq.-ft . home they had put on hold in 2009.
Peti Lau: Even though I have been practicing interior design for the past decade, my business has grown exponentially in the past two years.
Roxanne Lumme: 2013, 2014 and 2015 were similar in terms of number of projects on the books, but each year the projects seem to be larger in scope and budget. Our revenue growth has had a fairly consistent upwards trajectory of 15% to 20% for the past five years.
Genevieve Roberts: I had an incredibly busy 2015 as well as the two years prior. Because I travel outside of my own living area I believe I managed to escape the financial downturn of the past few years. In 2015, I took on residential design jobs in Maryland, Florida, New Jersey and Pennsylvania. Right now I'm in Florida working on two projects as well as creating an interior design practical course for high school students.
Q: Describe your average project.
Robin Baron: For 2015 I focused mostly on residential, and I've always done large, full-scale projects. If I do just the decorating, it usually encapsulates the whole home.
Mitzi Beach: Whole-house remodeling and space planning represent most of my projects. I have not met too many walls that cannot be removed by adding steel beams if necessary, thus obtaining the openness so valued today.
Barbara Krai: I have a lot of projects that focus on renovations, primarily kitchens and baths. Clients are expanding their kitchens and baths or reconfiguring them to gain more space and accommodate the latest technology. My clients are also looking for one-of-a-kind design solutions, so my projects include custom-designed features throughout the house: architectural details, furniture with specialty finishes, COM fabrics for upholstery and unique accessory choices.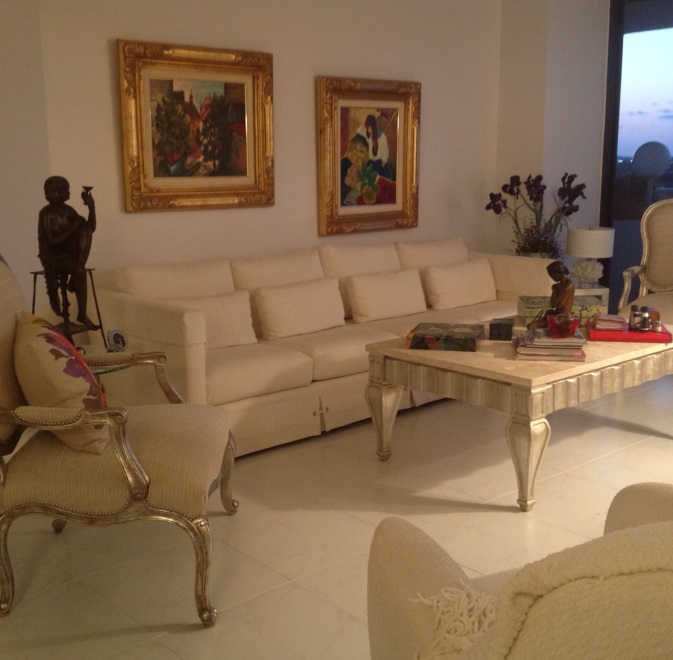 Living room, Aventura, Fla., by Genevieve Roberts.
Peti Lau: All sizes, from new construction and entire houses to rooms in a house, condo or apartment, and from gut renovations to redecorating projects. My commercial work has included restaurants, small offices, and a hallway renovation in Tribeca. I've completed projects in Mauritius (a new 9,000-sq.-ft. house), several villas and restaurants in Thailand, and residences in San Francisco, New York, New Jersey and London.
Roxanne Lumme: We're a residential-only firm and our typical project is multi-room, most often the main floor and master bedroom.
Genevieve Roberts: I've done projects all over the world, both entire residential projects and entire commercial projects like restaurants and condominium models. I helped merchandise a 14,000-sq.-ft furniture store called Nest 301 in Rockville, Md., and at the same time did an 1,800-sq.-ft. cottage at the Jersey shore and renovated an entryway, foyer and powder room in Mount Laurel, N.J.
Q: Describe your clients.
Robin Baron: Everyone and everywhere – young, old, retired, urban, single, married.
Mitzi Beach: My design focus is for the age 50 and older market, which the National Association of Home Builders estimates will spend billions in the next few years updating, remodeling or moving. I am passionate about designing for lifestyle and life stages – I trademarked "lifesizing" back in 2006 and am resurrecting this term again now that ageless designing, thankfully, is all the buzz.
Barbara Krai: My clients primarily reside in southwest Florida. Although I work for many single men and women, my typical client is an up-and-coming married couple with children and pets. I find that husbands play a key role in the final look they envision – typically wanting to make that powerful "wow" statement. Although I actively collaborate with my clients, most lead very busy lives and want me to handle the project from start to finish.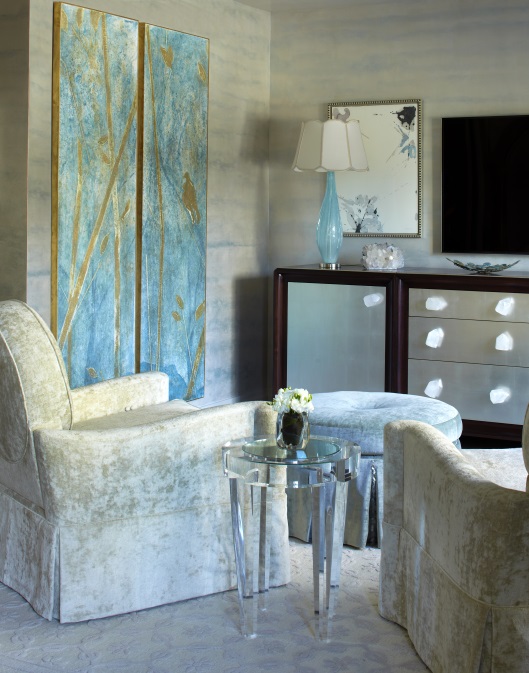 Robin Baron Design, New York. Photo: Phillip Ennis
Peti Lau: My client list is varied with ages ranging from 26 to mid-60s: international businessmen, lawyers, financiers, hedge fund managers, psychologists, musicians/producers, families, single men and woman, newly married couples, new and established families.
Roxanne Lumme: Most of our clients are professional couples between 40 and 60 years old and it's split evenly between those with children at home and empty nesters. Astoundingly, I've never had an unmarried client, which I'm just now realizing as I respond to this question!
Genevieve Roberts: All ages, all backgrounds, and diverse appreciation for what I can help them achieve. I, myself, am very eclectic. I love so many different genres of home furnishings, and I love putting them together for all ages and cultures.
Q: When you start on a new project where does your inspiration come from?
Robin Baron: My inspiration always and absolutely comes from working with and getting to know my clients. I never know where that spark of inspiration is going to come from. It could be a fabric, a rug or a piece of art, but it always hits like a light bulb going off and is ignited by getting to know a client. It's not so much what they say, but being with them, showing them things … almost like reading a hidden language until something clicks and we're in each other's heads.
Mitzi Beach: Normally the client's lifestyle and life stage dictate the direction of my designing. If it's a local project I may use our home, Cypress, as an example of an aging-in-place residence that one would never realize works for all ages and stages.
Barbara Krai: Every project is unique. As a first step, I focus on getting to know the client – their passions, dreams, expectations – and then I start to map out our design journey. We typically communicate with pictures since everyone has a different idea of what labels such as "traditional" or "contemporary" mean. Then I start sourcing the world to find the catalyst – a rug, piece of art, antique, fabric, or floor/ceiling/wall finish – that will anchor the room.
Peti Lau: Listening and knowing how to read a client are essential to being a good designer. I feel it's my job to be able to see what it is they want and be able to communicate, create a vision or design based on their needs, and give them what they want before they even realize what it is they want. It's very much like a therapist or psychologist, when you have to tap into their mind and try to get a good sense and see what they are envisioning. It's helpful to get their scrapbooks and clippings as that gives a sense of their aesthetic and influences and how daring or adventurous they are. It also gives me a sense of how involved they would like to be throughout the project.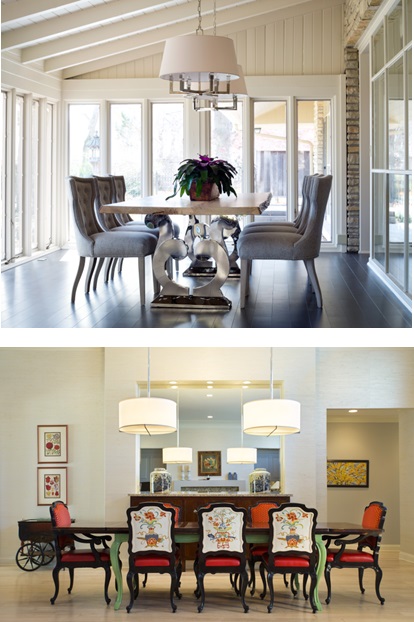 Mitzi Beach's design focus is on the age 50 and older market. Beach likes to layer in "funky classics" for drama and fun, and incorporates lots of lighting for personalization as well as function, as shown in the two dining rooms above.
Roxanne Lumme: Project inspiration always begins with the client. At the first concept meeting we have an in-depth conversation about everything from how the spaces are used to hated colors. Clients are asked to bring visual examples of what they like, torn from magazines or from online sources. Once we understand our client's desires, we generally seek out one main fabric that ultimately informs all other choices. It's almost a physical adrenaline rush for me when it's found. That single inspirational fabric is the genesis. That said, if the client has a rug, art or another important piece, we start there.
Genevieve Roberts: Most of my residential clients have been working with me for many years. I have come to appreciate the differences, and my understanding of each client's likes and dislikes. The inspiration comes from becoming very familiar with the clients and their families.
Q: What is the most unusual project you've completed?
Robin Baron: It was a restaurant where the entire space was designed to give the feeling of a "home away from home." Different parts of the restaurant reflected different rooms of a house, all within a cohesive design.
Barbara Krai: A great room in a home on Tampa Bay in Safety Harbor, Fla., which has a myriad of unusual custom features. The challenge was to create entry, seating and dining areas in this one huge open room while tying the whole space together. The coffered ceiling features woven natural bamboo matting – custom-stained and framed with large bamboo rods. The fi replace wall was covered with green tinted mother-of-pearl tile. Three selenite chandeliers suspended 18 feet from the ceiling light a 12-ft. solid walnut dining table. The eclectic mix of furniture and accessories includes an Althorp antique reproduction center table, hand-blown glass artwork and a commissioned painting by Jim Gerard Holehouse. The overall ambience is luxurious with a very comfortable and lived-in feel.
Peti Lau: I once worked for a hospitality design firm that specialized in nightclubs, and was on a team where I simultaneously worked on two very different projects. One was Scores Atlantic City, a strip club the size of two football fields. We designed three main stages, a private VIP stage, one sports club restaurant, an outdoor area, burger bar and private booths and portals. At the same time, I worked on a project for The Walt Disney Company – an adult nightclub section for a Disney family cruise boat that involved designing four different clubs on the adult level. Interestingly, though the two projects were very different spaces for very different clientele, in the end they shared some similarities … it was all about fantasy!
Genevieve Roberts: Probably my most unusual project was decorating the first Nigerian ambassador's residence in Tel Aviv, Israel. It was published locally as the most beautiful home in Israel. That was 25 years ago and I'll never forget it.
Q: How important is social media in your marketing efforts?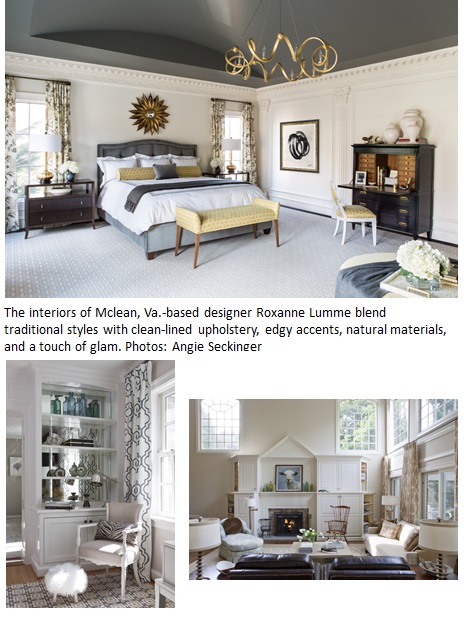 Robin Baron: I'm a social media addict and I've been involved with it since very early on. I swear by it, I stand by it and think it's a critical part of creating and building your brand. I'm active on the major platforms, including Facebook, Instagram, Pinterest, LinkedIn and Houzz and I think it's all equally important. What's most important is not that you're on them, but that you integrate your platforms in a cohesive way to build your brand.
Mitzi Beach: I love, and do, video social media on You Tube, along with using Facebook, Twitter, Instagram and Pinterest.
Barbara Krai: Social media has definitely made it easier for potential clients to find me and for me to stay in touch with existing and former clients. My website now has videos, which is a great way for a first-time visitor to get a little insight into my personality and my passion for design. I also have a blog, a site on Houzz and a Facebook fan page. In addition, I'm on Instagram, Pinterest and Twitter. I must say it is very challenging to take the time to keep up with new posts on all sites. I should point out, however, that my new clients typically still come from word-of-mouth referrals.
Peti Lau: Most new business comes from referrals, but social media has been integral to my business's success and growth over the past few years. Instagram, Houzz, Facebook and Pinterest have really helped boost my exposure. Putting myself, my life, my work and my vision out there have helped create my brand. I used to have a blog, but found that it took too much time. With my fast paced lifestyle and managing so many different things, Instagram has truly been the best source of communicating and sharing my work, from posting day-to-day tasks and installations to where I find inspiration. It's a much quicker and more effective way to engage people and share what I am seeing.
Roxanne Lumme: Aside from Houzz, I'm not sure my social media efforts have resulted in new business. And though Houzz generates interest, most of those potential clients are just tire kicking – looking for the cheapest designer out there. Facebook serves as a kind of secondary online portfolio. Clients have told me they will visit my Facebook page after they've seen my website. It allows them to glimpse a bit of my personality in a way the website cannot show. Instagram I use extensively to find new and interesting lines. I've found artists, fabric lines, accessories and upholstery companies I'd not heard of before. It's an amazing tool for connecting with those companies on a level that's way more personal than an email.
Genevieve Roberts: I have to admit that I don't use social media; I have always relied on referrals.
Q: What home accents voids do you see in the marketplace right now?
Robin Baron: I think lighting. It's not so much that there's a void, it's that it's so important. For me lighting is like jewelry, and it really completes a home and helps create a feeling and a look. There is definitely room for luxe lighting at affordable price points. I also think there's an opportunity for greater use of rugs in a clean-lined transitional vein.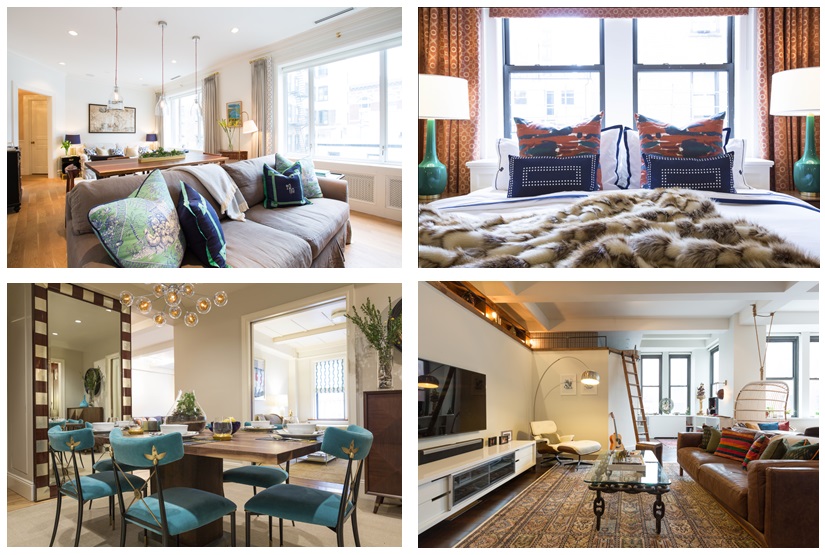 New York-based Peti Lau calls her unique design style "Aristofreak," an eclectic Bohemian luxe lifestyle blend. Photos: Lesley Fisher
Mitzi Beach: More entry-level priced sofas that are sustainable, well-made, and comfortable for younger markets … to prevent some of the use-and- dump or throwaway mentality of poor quality, inexpensive sofas.
Barbara Krai: It is difficult to find highly innovative, creative designs at a reasonable price point. My clients are affluent but expect value. So I am always looking for more design-oriented product in the mid- to high-end, but not at a crazy price point. I think the designer licensing that is going on is a good thing. It helps a manufacturer see things from a designer's point of view, and that then drives the creation of a more unique design-oriented product.
Peti Lau: Rugs. I find rugs are either extremely expensive or extremely cheap. There's a gap in the market – the mid-price range for good quality rugs. And lighting. I wish there were more affordable, awesome designs in light fixtures.
Genevieve Roberts: I think all bases are covered. I'm so excited every time I go into any showroom. I'm always delighted to see new and exciting product and can't wait to have a client to sell everything to. I take photos of anything I love, and draw from the vast offering of new products to help my clients finish their rooms.
Q: If you could suggest one or two things to your vendors that would make your life easier, what would it be?
Barbara Krai: One of my frustrations is the lead time that it takes – usually at least six months – to have a new product available after an initial introduction. Next, it would be most helpful to have a very user-friendly, to-the-trade website where I can go online and check price and stock 24/7. It seems like I'm always finding that perfect accessory on the weekend or after hours and need to find out price and availability before customer service is open.
Peti Lau: Having stock and not having to wait for ridiculous long lead times. Also, shipping logistics could be smoother.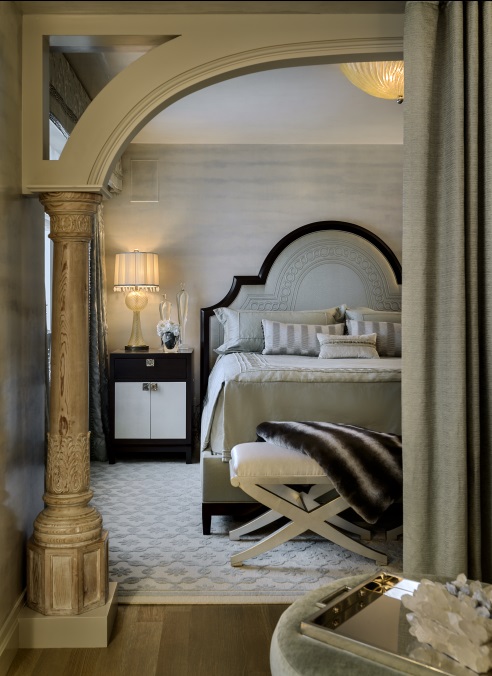 Robin Baron Design, New York. Photo: Ralph Karosis
Roxanne Lumme: It's fairly difficult to buy an accessory line when there are minimum quantities required. When I'm accessorizing completed projects I don't want to put the same accessories in all of them. It just doesn't work that way. What do I do with the extra three tortoise shells after I've placed the first? The other big problem relates to pricing. I have a really hard time justifying a shell-covered box, for example, at $150 net when a similar product is available at a national retailer for less than that. I love the style and variety available. Accessory lines are doing a great job with this. I just want to be able to get my hands on them a bit easier. Also, the ability to order online would be fantastic! More and more companies are launching really great websites that show real-time stock and allow for purchasing directly … No more purchase orders or phone calls to check stock.
Genevieve Roberts: I think all net price lists should be in numerical or alphabetical order. I know that new product means adding it in your existing way to display pricing ... I don't always remember the coding for pricing that manufacturers use at market. I'd also like to know the costs for the finishes, fabrics, frames, etc.
Q: Any styles, fabrics, trends you've identified that seem to be popular?
Robin Baron: Gold has made a huge comeback and is indeed the new black. It transcends styles and can be in contemporary, transitional and classic designs. I see it in fabrics, lighting … everything. Nothing gives a touch of glam like the sheen of gold.
Mitzi Beach: My 50-plus clientele is buying smart in purchasing high-quality, timeless classic furniture for the long term, many thinking this is their "last hurrah" for purchasing. However, what I call "funky classics" is often being layered in to show their distinct personalities along with giving an anti-aging coolness message. Also trending is the use of bold color in lamps, rugs, upholstery and a case good or two, to enhance and add drama and fun to neutral rooms. Chandeliers are being used everywhere to promote individuality plus add the extra lighting needed for most ages. The trend of less carpeting for hard-surface flooring means the area rug is gaining new importance. Now we are seeing rugs in all styles, and in all textures, colors and price ranges.
Barbara Krai: Most of my clients are looking for a curated collection of furniture and accessories. They are looking for style and luxury, but at the same time, comfort and a family-friendly environment. My clients use their homes and every room in their homes – they entertain, have kids and pets and teenagers. It's all about putting together an eclectic, luxurious mix for easy living.
Peti Lau: I'm seeing a lot of Bohemian and what I call Aristofreak, my style. It's worldly, romantic drama … an eclectic Bohemian luxe lifestyle that extends to interiors, a style of dressing, and a way of thinking. It's Old World charm with a splash of the unexpected. Traditional elements, but innovative.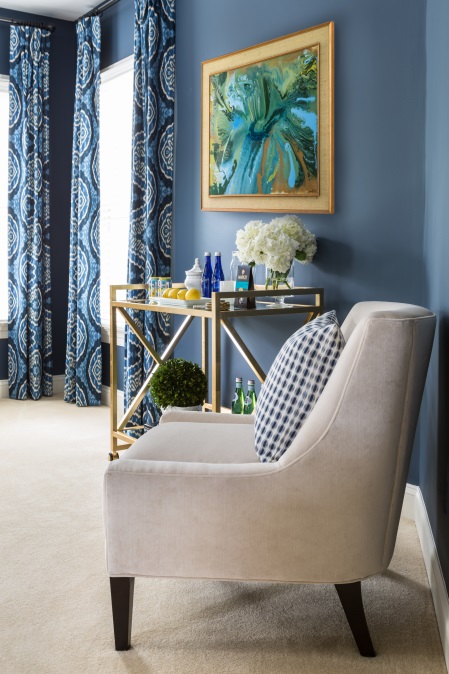 Roxanne Lumme Interiors, McLean, Va. Photo: Angie Seckinger
Roxanne Lumme: Clean-lined upholstery. Traditional styles, but with an edge, like painted frames or metal feet. Natural materials like shell, leather and fabric on case goods. Gray is still going strong when paired with intense hits of color. Brass, brass, brass! Clients have embraced the soft brass finishes and no longer ask for polished nickel.
Genevieve Roberts: I believe that younger people are attracted to classic modern, functional, industrial-casual furnishings, and I find that the trends are leaning towards that more than anything else. It's hard for some of them to realize that "I Love Lucy" furniture is really retro. I lived with real mid-century furniture and still love it to this day! Also, I have become very aware of the new Crypton fabrics – indestructible! Now I am trying to convince my clients to understand that a light-colored fabric is safe.
Q: What will you be shopping for at the winter and spring markets, and which markets do you plan to shop in 2016?
Robin Baron: Lighting, rugs and accessories in gold colors and high-sheen metallics. Markets: Maison & Objet, High Point, Las Vegas, and we're considering an event in Los Angeles.
Mitzi Beach: I'm searching for ageless designing, plus more multifunctional furniture with amazingly lovely but super-durable fabrics like Crypton. The American Leather sofa bed is a perfect example of what all ages need today. Multifunctional furniture is so necessary for today's downsizing and smaller footprint housing trends. This is the case whether for a Millennial in a first home or apartment, or a Gen X for grandparent visits, or the Baby Boomers for family and guests. I will also be seeking more sustainable and safer products for both our environment and consumer alike. Markets: High Point, Atlanta.
Barbara Krai: I am always on the look-out for truly creative and innovative design – looking for what I haven't seen. For example, I met Jay Strongwater at the New York gift show the first year he exhibited his beautiful frames 20 years ago. I immediately fell in love with his extraordinary designs and purchased his frames for my store, Milieu. That's what I am looking for – that next great designer with a product design that stands out from the crowd. Markets: High Point, KBIS (Kitchen Bath Industry Show), Atlanta, NY Now.
Peti Lau: I'll be looking for light fixtures and really cool lamps, as these are the statement jewelry pieces of interior spaces. Cool and fun wallpaper. Soft furnishings – textiles, rugs, trims/borders, tassels, bedding, digital prints. In furniture, end tables, chairs and new styles of dining tables. Markets: High Point, NY Now, ICFF, NY Design Week, LA Design Week. Possibly Las Vegas and Saloni in Milan.
Roxanne Lumme: Unusual decorative objects that offer both natural elements, like wooden spheres or sculptures, and glamorous pieces that incorporate brass, precious stone, shell and lacquer. Markets: High Point and possibly Atlanta.
Genevieve Roberts: I'm shopping for mostly rugs and finishing touches like bedding, art, botanicals and accessories at the next show. Markets: High Point, Atlanta and maybe Las Vegas.
Q: What is the biggest challenge affecting the success of your business?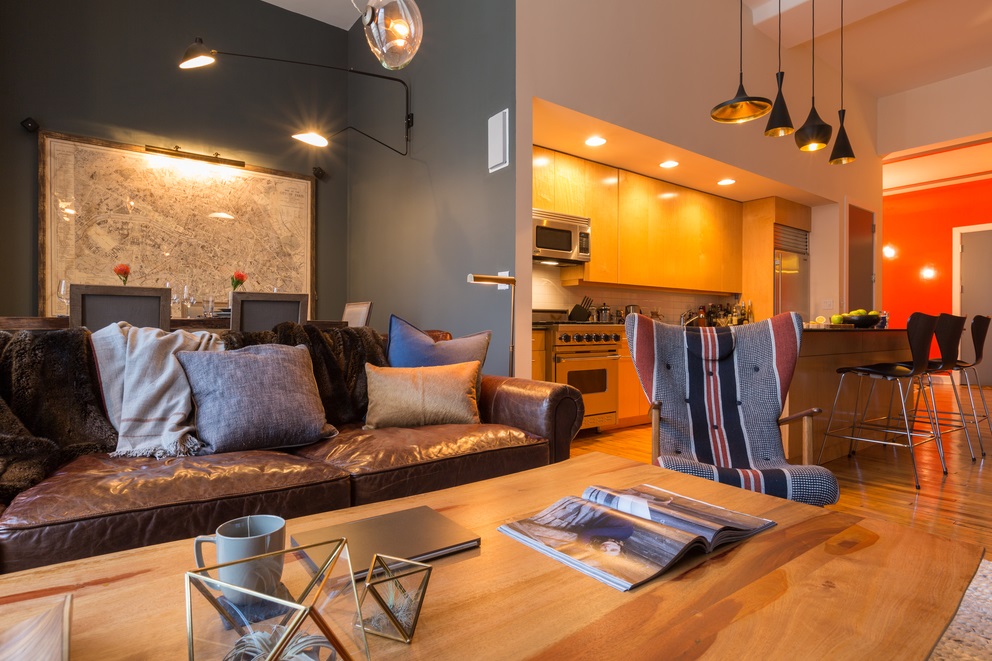 Peti Lau, New York. Photo: Lesley Fisher
Robin Baron: Building the right team and surrounding myself with the right support. My father always said, "You're only as good as the people you surround yourself with" and I've always taken that to heart.
Mitzi Beach: How to promote the ageless designing concept to be the norm, or the acceptable way of living and designing today, is my biggest challenge. Mention "aging" and the perception is it's for the elderly, which of course it is not. We are all aging, even at 40! Smart designing works for all ages, period.
Barbara Krai: My biggest challenge is staying abreast of new products hitting the market. My clients are looking for one-of-a-kind solutions and they expect to be presented with the latest choices available in every category. Whether it's the latest kitchen and bath technology, or the most unique lighting, or the newest developments in wall coverings, I have to be vigilant in finding the unique products that reflect their tastes. I accomplish this by researching online, searching trade publications and attending markets around the world.
Peti Lau: I look at my job as making fi lm. Like the director and the producer, I have to come up with the creative vision and then figure out how to produce the vision with a team of people I trust. Sometimes things go wrong, so it's essential to be able to think quickly on your feet, stay calm, problem solve, and work with the client, vendors and contractor … to communicate your ideas so that everyone is clear on your intentions. The other challenge is sourcing and purchasing. Because of the internet, everything is so accessible, which is both good and bad. It saves a lot of time and, because I source from wholesale trade-only vendors, I have direct access to manufacturers and new products. But sometimes I feel like I am competing with the online home retailers. There is so much more out there with all the online home décor services, and new products and e-commerce sites. As designers, we have to be adaptable to how the times have changed.
Roxanne Lumme: Finding the ideal client. I do my best work with a client who knows their mind, understands the value of working with a professional decorator and is willing to let me push them beyond their comfort zone. The next biggest challenge, which relates to the trade side of the business, is working with certain vendors. Of course, things have changed a lot in the last seven or eight years as companies have become more designer friendly. Unfortunately there are still those who have not figured this out and have restrictive pricing structures or minimum and annual order requirements. If a company makes it easy to source their product, I'll do it. I'm extremely loyal to those who make me feel welcome.
Genevieve Roberts: My biggest challenge is that I'm only one person and this job is so important and detail-oriented that I cannot rely on anyone else to do my job.
Q: What is the most rewarding part of your job?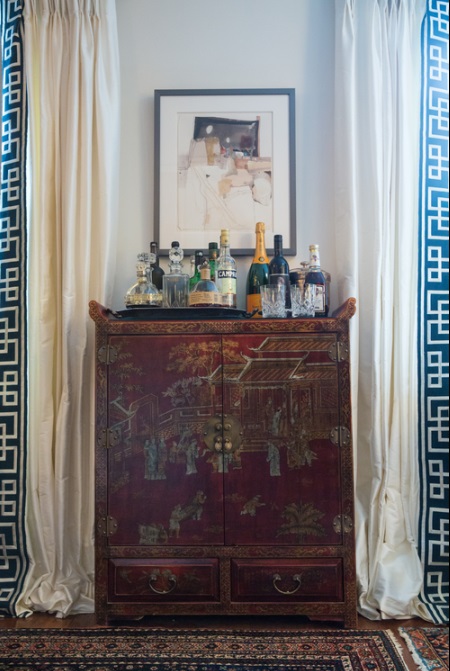 Peti Lau, New York. Photo: Lesley Fisher
Robin Baron: Definitely my relationships, which include my clients and my vendors, and knowing that I help empower clients through their home. As my trademark reads, "Confidence Begins at Home!"
Mitzi Beach: Seeing clients using and loving their new spaces to the max.
Barbara Krai: Discovery and surprises. I love collaborating with my clients and discovering what makes them tick, who they really are and how they want their personality to be translated into their space. I love discovering a new product that is a perfect design solution or an innovative product I have never seen before. I love discovering a new line that perfectly fits my design aesthetic. I love surprising my client with a design solution they never thought of. And, I love it when my client surprises me and chooses the out-of-the-box design solution.
Peti Lau: When my clients value me and my work. When they trust me to do what I do best and allow me to take them to the completion of the project and vision. The most rewarding part is knowing I've helped create a beautiful space that inspires them, a space where they can relax and feel safe, a home that they love.
Roxanne Lumme: A happy client.
Genevieve Roberts: The finished rooms for anyone whom I've helped realize their dreams.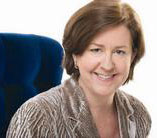 Susan Dickenson
|
Editor in Chief
sdickenson@homeaccentstoday.com
Related Content By Author
Subscribe to
Home Accents Today eWeekly
Receive the news you need to know about the trends in the industry delivered right to your inbox.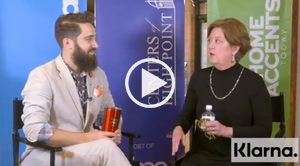 Join HAT's editors for PBM News Desk, an on-site content creation hub in the lobby of the Centers at High Point during the 2017 Fall High Point Market. (Sponsored by Klarna.)
See the videos!