High Point Market Authority warns that House Bill 2 could hurt attendance
Spring market runs April 16-20
The High Point Market Authority released a statement today on North Carolina's controversial House Bill 2, cautioning that the legislation could have a negative impact on attendance at the April 16-20 market, as well as the state's overall economy.
Passed by the North Carolina legislature and signed into law by Gov. Pat McCrory on March 23, House Bill 2 prevents local governments from passing their own nondiscrimination ordinances. The bill bans discrimination based on "race, religion, color, national origin or biological sex" in businesses statewide, but does not include sexual orientation or gender identity as protected classes.
House Bill 2 overrides
an anti-discrimination ordinance
passed by the Charlotte City Council in February that would have allowed transgender people to use the restroom that corresponds with their gender identity.
Many in the business community
have criticized House Bill 2, and the ACLU, Equality N.C. and Lambda Legal
filed a federal lawsuit
today challenging the bill.
The full statement from the Market Authority is as follows:
"In the last few days, dozens of customers have contacted the High Point Market Authority to inform us that they have cancelled plans to attend the Market in April due to passage of HB2. There are also several campaigns on social media calling for a boycott of the High Point Market this spring.
"As leaders and organizers of the High Point Market, we feel an obligation to inform the public and our government leaders in Raleigh of the significant economic damage that HB2 is having on the High Point Market and on the North Carolina economy. Based on the reaction in just the last few days, hundreds and perhaps thousands of our customers will not attend Market this April.
"We would like to take this opportunity to clearly state that the High Point Market does not discriminate, regardless of race, gender, religion, sexual orientation or gender identity. In fact, we embrace all of our attendees and believe that the diversity of the 75,000 people who attend Market is one of our greatest assets and strengths.
"We also greatly appreciate our partners in Raleigh in both the executive and legislative branches who have worked to strengthen the High Point Market in recent years and who provide us with a significant portion of our budget. We believe it is vital for them to be kept informed of the public's reaction to HB2, and to the significant economic damage that this controversy is causing.
"We also feel an obligation to inform all of the Market's stakeholders about this legislation and its impact. Our most important stakeholders are our buyers, including both retailers and designers. Other stakeholders include roughly 2000 exhibitors, over 100 landlords, the City of High Point and its citizens and the people and businesses in surrounding communities – many of whom owe their jobs to the economic activity generated by the High Point Market.
"According to an economic impact study conducted by Duke University in 2013, the High Point Market is the largest economic event in the State of North Carolina each year. The Market has an annual economic impact of $5.38 billion and generates over 600,000 visitor days to the state each year. The Market and the home furnishings industry in North Carolina are responsible for over 37,000 jobs in our great state."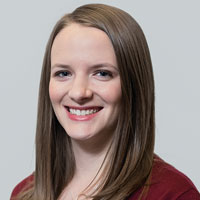 Alexa Boschini
|
Associate Editor
aboschini@homeaccentstoday.com
Related Content By Author
Barclay Butera, Badgley Mischka and Retail Stars

More Videos