New Beginnings
Las Vegas Market kicks off with optimism, active showrooms
Though they were greeted by chilly temperatures and rainy skies, attendees at the Las Vegas Market said they felt upbeat and optimistic on the opening day of the show.
Home furnishings buyers and manufacturers told Home Accents Today the category is healthy, with 2016 ending on an upswing that has continued into the January markets.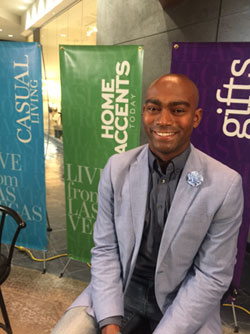 Aaron Cunningham, Jet.com
Aaron Cunningham, senior director of partner management and development for Jet.com, has been buying for the online home retail channel for more than a decade. Before joining
Jet.com
, which owns Hayneedle and was purchased last year by Walmart, Cunningham was a home buyer for Amazon, Macy's and Nordstrom/Hautelook.com.
"This market, we're looking for new furniture, rug and mattress partners, and we'll be leaning on our new Hayneedle partners to help pursue those as well," he told Home Accents Today. "On the business development side, we have a total of four buyers here and on the partner experience side we have another five, and then the Hayneedle and Walmart pieces are totally different. I've been coming to Vegas since maybe 2008, twice a year."
At Indiana-based Garber's Interior Design, the main focus this market is home décor, lamps, artwork, pillows and more contemporary, modern art, said Brad Priest and Jonathan Tuff.
"Business is great. We never slowed down. Usually with the fourth quarter, retail picks up and then slows after, but not this time. It hasn't stopped, and our design and remodeling haven't stopped. Holiday and fourth quarter were up 22% over last year. On Christmas Eve, we signed two new kitchens. And most of our interior design service is in the scope of a full remodel project, too."
Cunningham and Priest also sat down with Home Accents Today for a video interview at the Progressive Business Media News Desk, debuting this market in the lobby of Building A.
On the vendor side, Moe Samieian Jr., president of
Moe's Home Collection
, said 2016 was a year of growth for the company, and he expects the momentum to continue in 2017.
"Last year was a great year for us," he said. "We continue to post 50% growth as we did the past three or four years. The expectation for 2017 is more of the same. We expect big growth again. We think our licensing program will be a big part of that. For this market, my expectations are it's going to be big. I've never seen it this packed, so I'm expecting big things for this show. I'm hearing optimism from our customers and our reps. It's encouraging."
"2016 was a good year," said Brian Berk, president of Howard Elliott. "It started our transition into a more designer-centric business and we've kind of taken that to the next level in 2017. We're excited about how it's going and where we're going. I've enlisted some professionals to help me in that regard and it's started to all culminate into that look that I desire to achieve."
Berk said that he initially was "cautiously optimistic" about 2017. But now that the new administration is in place, he said, "I'm seeing that while there's a little bit of trepidation, I feel everyone is starting to acknowledge that this is the new norm. We're seeing some ordering and inventory levels increase, and we're stocking up for a strong first half of the year. The Chinese New Year always creates a bit of a challenge, so we had to do heavier ordering and get it all out. We've removed the 'cautiously' and we're optimistic now that we see the fears of the world ending are over. The world is still here after the inauguration. I think everybody has some cautiously optimistic feelings."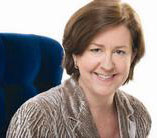 Susan Dickenson
|
Editor in Chief
sdickenson@homeaccentstoday.com
Related Content By Author