NRF throws support behind American Health Care Act
Calls it 'good deal for retailers overall'
The National Retail Federation expressed its support for the American Health Care Act, a bill that would repeal key pieces of the Affordable Care Act that went into law in 2010.
"The AHCA is a bill that can — and we believe will — be signed into law this year," Neil Trautwein, NRF's vice president of health care policy, noted on the federation's website. "Retailers want real — but achievable — reform now, not the indefinite prospect of ideological gains sometime in the future. In other words, we should not let perfect be the enemy of good."
Trautwein said the American Health Care Act would repeal key parts of the Affordable Care Act under "budget reconciliation" procedures, meaning the legislation can get through the Senate with only 51 votes rather than the 60 that would normally be required to overcome a filibuster, but limits the repeal to provisions of the ACA that have a revenue impact.
Calling the AHCA a "very good deal for retailers overall," Trautwein said the NRF will include it among key votes on its voting scorecard, and that the legislation contains many "long-sought victories for retailers" including:
The effective repeal of the employer mandate by reducing the penalties for non-compliance to zero.
Health insurance premium savings by repealing the ACA's health insurance tax, medical device tax and pharmaceutical tax permanently and repealing the so-called Cadillac Tax on high-value health plans until 2025.
Additional health savings account and flexible savings arrangement flexibility.
A substantial move toward reforming Medicaid.
<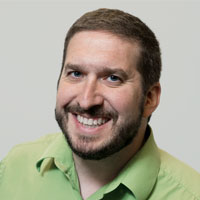 Thomas Lester
|
Assistant Editor
tlester@homeaccentstoday.com
Related Content By Author
Barclay Butera, Badgley Mischka and Retail Stars

More Videos