Why domestic manufacturing and production matter in the marketplace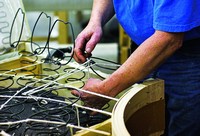 A worker at Taylor King's North Carolina factory strings up springs on a chair as part of the eight-way, hand-tied process.

FOR HOME FURNISHINGS manufacturers who make their wares here in the United States, there's a certain point of pride in saying their furniture and accessories are made stateside.
There's the fact that they're providing employment to their communities. There's reputation of quality that comes with American-made goods because the manufacturers are much closer to production and consumers and can communicate quality or style changes much quicker than importers.
For smaller scale manufacturers, touting the American-made artisanal story is a way to resonate with consumers who want those one-of-a-kind, handcrafted items.
And even for larger outfits, there's the satisfaction of appealing to consumers who say they want their home to be furnished in product made in America. According to a survey conducted by sister publication Furniture Today in 2016, 43% of consumers indicate they are willing to pay between 10-20% more for furniture made in the USA.
PRIDE IN PRODUCTION
Manufacturers say having a "Made in America" story is a great starting point for initiating a conversation as a way to stand out in a competitive marketplace. They can point to a number of items, such as expert craftsmanship and fostering a sense of community.
"Taylor King takes great pride in the fact that we provide gainful employment for the people surrounding our town of Taylorsville, N.C.," said Del Starnes, president of upholstered furniture manufacturer Taylor King. "With our level of customization, we have many jobs that require a level of skill that coincides with a higher pay scale for those craftspeople. This bodes well for the future of manufacturing in our community."
Bruce Bradburn, founder and CEO of Bradburn Home, echoed Starnes' point of pride and added reasons that appeal to retailers' and consumers' budgets.
"First is pride for our own stuff that we are producing. It is a motivator for a small company," Bradburn said. "Second, you can apply a higher level of quality control to the process to ensure great product and reduce the cost of importing 'mistakes' which you have to eat. Third is you can control the calendar better and get closer to achieving just-in-time inventory and thereby reduce your cost to carry inventory."
Crafting a light fixture is a long, drawn-out process, according to Hubbardton Forge CEO Bob Dillon, but he said the hours put into each piece are well worth it.
"Everything from design and engineering to forging, welding and wiring is done here. We even make the jigs, dies and custom tools we need for each new piece. Some of our custom tooling takes hundreds of hours to create," Dillon said. "Our people also have a high level of pride in the work they do. We stand behind the quality of the work we do here. When our employees see one of our lights installed somewhere, there's a very good chance that they'll have worked on it or could tell you who did work on it. There's definitely a connection to what we sell."
CLOSER TO THE ACTION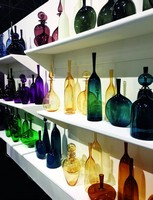 Each piece Joe Cariati and his team make in Los Angeles requires the skill of expert glassmakers.
Closer communication and the ability to react nimbly to market changes are two key advantages American factories have over their overseas counterparts.
"Manufacturing wall decor in our Alabama factory enables us to have more oversight and control over many of the aspects of delivering a quality product and customer experience," said Lendell Glassco, president of Paragon." "All of our management team and staff are just a few steps from the factory floor, which provides the opportunity to be connected to daily operations and familiar with how the products are designed and made. This intimate knowledge of who, what, when, where and why as related to our products and operations helps us maneuver skillfully in the fast-changing world of home fashion."
Leyla Tatargil, head of marketing and content for Chicago-based soft goods manufacturer Eastern Accents said domestic production means tighter inventory control and the ability to make items to order rather than producing in bulk.
"The most important aspect of this for us, as a manufacturer of luxury product, is that it enables us to ensure perfect quality. We pride ourselves on our self-sufficiency: Cut and sew, design, customer service, photo studio — everything is in-house," Tatargil said. "We love being involved in as much of the process as possible, and manufacturing at our Chicago base is a huge part of that."
Orian Rugs touts a 99.7% sameday ship complete status from its fulfillment center in Anderson, S.C., as one of its competitive advantages. Officials say there are no delays attributable to products being stuck on the water or in ports, so when the company says a product will arrive, it'll be on time.
"We have chosen to 'lean in' on our strategic partnerships with companies like FedEx, creating tangible soft-cost benefits on transportation and shipping costs," said Rob Merritt, Orian Rugs' president and CEO. "We've built a supply chain and logistics team that are nimble and responsive. We have a very talented team helping us win in this space."
AMERICAN ARTISANS
For artisanal and smaller batch manufacturers, having a domestic production story is one of many layers that add value to their product assortments.
A worker at Hubbardton Forge's factory in Vermont shapes a piece of hot metal into a lighting fixture.
These pieces are often made to order or produced on a smaller scale in a studio or workspace by an artisan and a few staffers. For example, Joe Cariati, owner of the eponymous blown glass company, says he and his team — a total of three glassblowers — can create around 4,000 objects per year in their Los Angeles studio.
"Our vendors respond to the fact that each object is made in our Los Angeles studio, by human hands," Cariati said. "They immediately connect with me, the maker, and the story of our lives as glassblowers. We are readily available and can customize their collection to suit current color trends or interior spaces."
Cariati puts his 25 years of experience into each piece his studio creates, with products that he says are difficult to duplicate.
"We make our glass 'free blown' which means that there are no blowing molds used in the process. I design works that cannot be easily made in a mold. For example, the novel proportions of the Angelic Bottle Collection cannot be blown into a mold as it would twist and simply not be possible to produce," Cariati said. "Our finish process makes each piece a slightly different height and retains the mark of the human hand, a much warmer and honest finish."
Austin James, principal of furniture, art and accessory maker Austin Allen James, said having the perspective of an artisanal craftsman comes through in every piece his company produces.
"AAJ incorporates its local flavor, entrepreneurial edge, and artisan touch into our collateral message and mission," James said. "Our unique, boutique products contribute to the community by creating jobs for local craftspeople."
CONSUMER CHOICE
Manufacturers say Made in America resonates with consumers.
Hubbardton Forge's Dillon said there's the comfort of knowing the consumer is getting a quality piece, plus the knowledge that they're helping power the U.S. economy.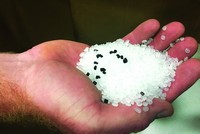 Polypropylene pellets will be extruded into yarn, which is woven into rugs at Orian Rugs' vertically integrated factory in Anderson, S.C.
"Buying USA-made products supports your friends and neighbors. It helps to lower the carbon footprint created by manufacturing and shipping activities," Dillon said. "Quality control is ensured at every step of the process. We build our products to be able to be handed down from generation to generation."
Paragon's Glassco said even though there's value to be had from the American-made story, today's consumer wants to be able to back it up with a quality product.
"Today's marketplace has a plenitude of beautiful products made across the world, so just being a domestic producer is rarely enough to win the business," Glassco said. "It takes on-trend design, quality construction, competitive pricing and great customer service to be successful in the home accessory category that is so globally influenced."
Tatargil said consumers who gravitate toward American-made products are generally those who don't mind spending a little more because they want the implied quality, particularly from higher-end brands such as Eastern Accents.
"Our customers love that we manufacture in the USA, and they love supporting American product," she said. "We're also a luxury brand, so our consumers are usually very discerning and 'made in America' does matter to them. It's a label that shows that they're both supporting American product and receiving high-quality goods."
One way to convey that quality is by sharing the story with vendors and in marketing materials.
"Taylor King invests much time and energy in our catalog and website so that consumers can see the attention to detail we offer in each piece of upholstery," Starnes said. "Once we say that over 30 pairs of American hands go into building each piece, the value is quickly understood."
As e-commerce gains popularity, it has enabled manufacturers to cast a wider net when telling the Made in the USA story.
"Our aesthetic and visual brand language delivers value, which surprises and delights consumers," said Orian Rugs' Merritt, "and e-commerce capabilities allow us to expand our reach to a larger customer base."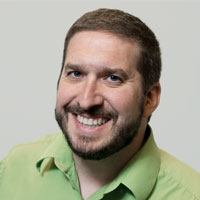 Thomas Lester
|
Business Editor
tlester@homeaccentstoday.com
Related Content By Author
Subscribe to
Home Accents Today eWeekly
Receive the news you need to know about the trends in the industry delivered right to your inbox.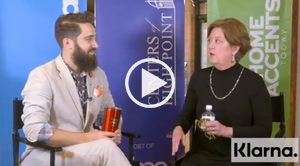 Join HAT's editors for PBM News Desk, an on-site content creation hub in the lobby of the Centers at High Point during the 2017 Fall High Point Market. (Sponsored by Klarna.)
See the videos!