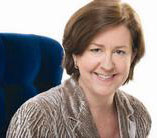 Inexpensive way to set up shop on your Web site
March 26, 2009
Check out the online shop that Christie Remsen (Christie & Co., Palm Springs, Calif.) set up on her Web site, www.christieandco.biz using BigCartel.com, a relatively easy and very inexpensive do-it-yourself shopping cart application that I wrote about back in December (scroll down and click where indicated to "start shopping"). Christie, named to our Retail Stars list in 2008, also gave me permission to share this note she wrote about her experience:
Hi Susan, In the Dec. (2008) issue you wrote an article about Bigcartel.com, and I just want to thank you so much!  I had been wanting to get a shopping link on our existing web site up for quite some time in an attempt to supplement the decline in business in our store, but had no idea how I was going to pay it. And then, there was your article! The timing was perfect.  Well, I just got it up and running recently, and am waiting for the major search engines to pick it up. In the meantime I'm paying for sp
onsored ads on Google to get traffic to the site. 
As a novice computer user, getting started was a little intimidating.  I have no knowledge of typical computer acronyms, so an instruction like , "In the Total DNS Control field, click Total DNS Control and MX Records" almost made me cry. I think for someone who has basic knowledge of web design, it is probably very easy, but I had to have the web designer who designed the rest of our site, do the basic set up and then teach me how to load all the product information.  Once I got that down though, I have to admit, it is very simple to navigate.
And for what I still couldn't figure out as a newbie, Matt, at the other end of the contact link, couldn't have been nicer and more accommodating.  As for it taking "minutes" as some people have said on the site, well, maybe they don't have as much product as I do.  I am using almost the full 100 products I can use and just photographing, editing and writing all the copy took me over a month. But now that it is up and running, I am very pleased with the result and it wasn't a budget buster! Thanks for providing this very practical and useful information!
Christie & Co.
Christie Remsen
www.christieandco.biz