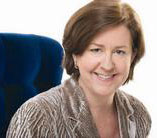 Retail Profiles: I.O. Metro (Bentonville, Ark.) and Interior Illusions (Los Angeles)
May 1, 2010
When Arkansas-based I.O. Metro was named to Home Accents Today's Retail Stars list in May 2007, the furniture and accessories retailer operated five stores and estimat
ed annual sales at a number between $5 million and $9.9 million. In 2008, the same year CEO Jay Howard moved his company's headquarters to a new corporate campus and distribution center in Lowell, sales increased 80% to more than $15 million. Today, the total store count stands at 16 and includes two locations that opened earlier this year in Tennessee and Missouri. Two more are scheduled to open this quarter in the Kansas City market with three to follow in Atlanta. Read more about I.O. Metro HERE.
Since 2004, Southern Californians in search of sophisticated glamour have found it at Interior Illusions, recipient of last year's ARTS Award for Top Design Furniture Showroom in the Western United States.
From showrooms in West Hollywood, Palm Springs and Santa Monica, owner Michael Valles and his staff also provide interior design and staging services to a clientele of discerning homeowners, celebrities and executives. Recent commercial projects include partnering with the new W Hotel & Residences in Hollywood to design and merchandise a model penthouse unit.
Earlier this year, Valles extended his customer base into downtown Los Angeles with the opening of I Squared, a "design boutique with modern sensibility" geared toward the area's young, urban Angelenos. Read more about Interior Illusions HERE.