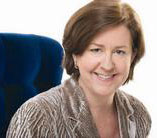 Waterford Wedgwood: employees protest, thousands show support on 'Save Waterford Crystal' Facebook site
February 3, 2009
A sit-in protest staged by employees at Waterford's crystal factory in Kilbarry, County Waterford, Ireland, has kept security staff from locking up for several days. Angered at an announcement made by Deloitte & Touche receiver David Carson last Friday that called for 480 layoffs and an end to manufacturing, about 200 current and former workers have been taking turns protesting, sleeping in the factory's visitors gallery on mattresses donated by local shops. (Waterford Wedgwood PLC filed for bankruptcy protection Jan. 5 following failure at attempts to restructure and procure a buyer.)
The UK Press Association reported that minor scuffles broke out today  when about a dozen of the protestors traveled by train to Dublin to occupy the lobby of the Deloitte & Touche office building for several hours. Two of the demonstrators were granted a short meeting with senior executives at the firm where Carson continues his efforts to secure a buyer for the financially strapped company.
Union Unite, which represents the workers, said the protest was meant to enlighten the 1,100 people who work for Deloitte in Ireland about the manner in which they've been treated since Carson's announcement last Friday.
On Sunday, protestors said they were encouraged at interest shown by Clarion Capital, one of two U.S. private equity groups looking to buy some of Waterford Wedgwood's assets. Clarion, which is being advised by former Waterford Crystal CEO John Foley, has revealed plans to keep manufacturing in the city. A trade union official said employees were not happy with plans put forth by KPS Capital Partners.
A group led by Thomas R Wedgwood, a direct descendant of the 18th-century industrialist who founded the ceramics company, has also formally approached Deloitte about a deal that would re-establish the Wedgwood brand as an independent business.
In the meantime, close to 3,000 people have joined a  Save Waterford Crystal campaign on Facebook's social networking site.
Waterford Wedgwood owns Waterford Crystal, British potter Wedgwood, Royal Doulton fine china and German porcelain maker Rosenthal, and employs 8,000 employees worldwide.