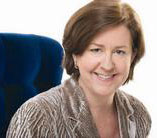 "Homey" retailers: The Picket Fence, Dominique's House, The Miller House
March 19, 2010
On this month's cover, a vignette from The Pic
ket Fence (Ketchum, Idaho), where nesting is an art. Originally opened in 1978 as a bedding shop, owner Lynn Simpson caters to locals, vacationers and fans that discover the site via the store's engaging posts on its blog, Twitter and Facebook pages.  
Also profiled in the March issue:
Dominique's House, Friday Harbor, Wash., where the merchandising and design talents of owner Dominique Soracco are showcased,
and
The Miller House, Stephens City, Va., where Brenda and Kevin Miller sell furniture and home decor — in what was once Brenda's childhood home.