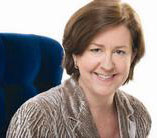 Perry Ellis home collection announced; Kirkland's reports results; Linens 'n Things sales steady; ABC Carpet & Home's Antique Rug Sale
March 25, 2008
Retailers, 3 days left! The deadline for Retail Stars nominations was extended to this Friday, March 28th. For more information, click here.

Perry Ellis International will design, manufacture, and distribute a collection of bed and bath products throughout the U.S., Canada, and Mexico through a licensing agreement with Revman International Inc. The line will be available at Dillard's and other department stores nationwide in fall 2008. Headquartered in New York City, Revman International Inc. has been a leading designer, manufacturer, and distributor of fine home fashion products for over 15 years, and owns the license rights to produce the bed and bath products for Tommy Hilfiger, Laura Ashley, Michael Kors, Tommy Bahama, Marimekko, and Columbia Sportswear.
Kirkland's, Inc. reported financial results for the 13-week and 52-week periods ended February 2, 2008. Net sales for the 13-week period ended February 2, 2008, were $138.3 million compared with $167.5 million for the 14-week period ended February 3, 2007. The additional week in the prior quarter represented approx. $8 million in total sales. Excluding the additional week, comparable store sales for the fourth quarter of fiscal 2007 decreased 12.6%. The company reported a 6.1% comparable store sales decrease in the prior-year quarter. Net sales for the 52-week period ended February 2, 2008, were $396.7 million compared with $446.8 million for prior fiscal year. Robert Alderson, Kirkland's CEO, said, "Despite one of the tougher quarters in recent memory in terms of macroeconomic trends and margin pressures, we were able to hit our targeted inventory level while refocusing our assortments toward fiscal 2008. Although we are still early in the process and have work left to do, we are pleased to see some early signs of improvement in the business. To date in the first quarter, we have experienced positive comparable store sales trends in the low to mid single digit range with stabilizing traffic, improving margins and strong increases in customer conversion rates."
Linens 'n Things reported total net sales of $962.9 million for the quarter ended Dec. 29, 2007, a 0.6% increase over the same quarter in 2006. The housewares category outperformed textiles and home decor during the period. Net sales for the 52 weeks ended Dec. 29, 2007 decreased (0.9)% to $2,794.8 million, as compared with net sales of $2,819.3 million for the same period last year. Comparable store sales for the 52 week period ended December 29, 2007 decreased (3.4)%. As of Dec. 29, 2007, Linens 'n Things operated 589 stores in 47 states and seven provinces across the U.S. and Canada. 
New York's ABC Carpet & Home is recycling a
ntique rugs next week with an Antique Rug Sale, March 27-April 13, at its 888 Broadway store. The Antique Rug Sale will include a large selection of rugs in modern and traditional designs, including Turkish Oushaks, Persian, Caucasian, and Art Deco Chinese rugs, discounted 20-65% off.
The home category has been strong for Ross Stores, Inc., which reported a sales increase of 3% for the 13 weeks ended Feb. 2, 2008. Fourth quarter sales were $1.652 billion compared to $1.608 billion for the 14 weeks ended Feb. 3, 2007. Sales for the 2007 fiscal year increased 7% to $5.975 billion, with comparable store sales up 1% on top of a 4% gain in the prior year. The strongest regions for both the fourth quarter and the year were the Northwest and Texas, while Dresses, Home and Shoes were the best performing merchandise categories, according to Michael Balmuth, the company's vice chairman, president and CEO.
Bloomberg/The Moscow Times reports IKEA is experiencing such strong sales growth in Russia that it plans to increase its store count there to 25 in five years. Sales increased 50% from a year earlier in the country last month. IKEA opened its first Russian store eight years ago, will add four local outlets over the next year and plans to open its first Ukrainian store in the port city of Odessa in about two years. The company may invest $500 million in its first two malls in Kazakhstan.