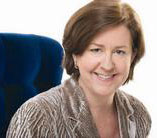 Home furnishings store openings, expansions
March 1, 2009
Dallas, Texas — Gallery Six opened a new 7,000-sq.-ft. showroom at the International on Turtle Creek Design Center, 150 Turtle Creek Blvd. Owned by Victoria Gill, Gallery Six's new space includes a 3200-sq.-ft. Habersham Home Gallery. "We've had a long and successful relationship with Victoria Gill and her wonderful team at Gallery Six over the years and we will take that to the next level with this dynamic showroom," said Tom Skipper, vice president of sales, Habersham.  "We look forward to working with Gallery Six to meet the needs of even more designers throughout Dallas and the surrounding area." In addition to Habersham, Gallery Six represents a wide range of case good, upholstery, lighting, rug and accessory lines including Fremarc Designs, John-Richard, Theodore Alexander, Antigua Furniture, Fine Art Lamp, Emerson et Cie and Paul Robert. 
Frisco, Texas — Panache at Home, a home décor and accessories shop, is relocating to The Shops at Starwood in April. Known for "everything beautiful for the home," Panache at Home has spent the previous five years at the nearby corner of Legacy and Lebanon. Panache at Home's owner and founder Nancy Pierson hand selects all of Panache's merchandise which includes stemware, lighting, frames, florals, table runners, wall decor and decorative accessories.
A new catalog and online retailer, Cambria Cove, has launched at www.cambriacove.com, offering items for entertaining, bath & body and memory keeping, as well as stationery and accessories.
Martinsville, Va. — The Martinsville-Henry County Economic Development Corp. (EDC) hopes to unveil a new one-stop furniture cluster of stores in Martin Plaza, during the week of May 28-31. The shopping cluster will include products from Leathertrend, Taylor King, Century Furniture and KAS oriental rugs. Hooker and Lane Furniture outlets are already located nearby. Organizers say "the door is open" for more retailers and manufacturers of furniture, rugs, lamps and accessories to join the project, which community organizers hope will help drive more traffic to Martinsville's uptown area. The EDC is also working with the Southern Virginia Artisan Center to showcase the art of woodworking and furniture making.
New York City – Amsterdam-based Droog design house opens its first company-owned U.S. store today in Soho at 76 Greene Street. 
Costa Mesa, Calif. — Newport Beach Daily Pilot reports commercial real estate company Burnham USA Equities Inc. bought 300,000-sq.-ft. South Coast Home Furnishings Retail Centre for approx. $35 million, a year and a half after developer Birtcher Development and Investments sold it for $100 million. According to the story by Alan Blank, the new owners of the 60% occupied retail plaza are committed to filling up vacancies as soon as possible and began advertising before the deal was completed.
Charleston, S.C. — Maria Crumley Schendzelos opened Morton James home accessories in South Windermere Shopping Center at 36 Windermere Blvd., Charleston, S.C., in December.
Lancaster, Penn. — Tuesday Morning opened a 12,300-sq.-ft. location at 1825 Columbia Ave. in the Wheatland Center. Dallas-based Tuesday Morning has more than 800 stores across the United States.
Beckley, W.V. – After 33 years in business, Rader's Fabrics and Decorating on Rural Acres Drive has changed its name to M*rader's Fabric & Decorating. Owner Margaret Rader said the shop is the oldest upholstery shop in southern West Virginia. A grand re-opening and champagne brunch is scheduled for today.
Medford, Ore. – Larson's Home Furnishings, a 64-year-old business at 213 S. Fir Street in downtown Medford, is now home to the Siskiyou Artisans, a group of regional artists and crafters. The Artisans recently left their former location in the Rogue Valley Mall for the new location at Larsons, a 1,500-sq.-ft. gallery on the retailer's mezzanine. The Artisans' managers will continue in their current role and products will be rung on Larson's cash registers. A grand opening is scheduled for March 1. In recent years, Larson's has also added consignment and design services, and a flooring department.
Charleston, W.V. - Wells Home Furnishings opened a new 10,000-sq.-ft. showroom. Construction on the new showroom started last July and was completed in December.
Cincinnati, Ohio — Home staging company Design To Market LLC  has acquired It Pays to Stage, a competitor based in Florence, Ky. Jo Potvin, owner, said the acquisition will allow the company, which owns 5,000 square feet of home furnishings, to expand its design team and inventory. 
Sioux Falls, S.D. – Home décor store Simply Perfect is moving from Crane Centre to the 8th and Railroad Center. The move doubles the current store's size, allowing owner Penny Klinedinst to expand into more home furnishings.