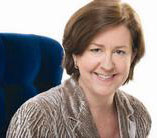 Target to open 27 stores this month; Ikea begins renovations on first U.S. store
March 3, 2009
TWENTY-SEVEN NEW Target stores are opening this month, including Target's first two locations in Hawaii. The new stores, which include 21 general merchandise Targets and six full-grocery SuperTargets, will hold grand openings on Sunday, March 8.
The 21 new general merchandise stores, which feature household products, electronics, clothing, food and seasonal merchandise, are opening in Rogers, Ark., Las Vegas, Nev., Philadelphia, Pa.,  Santa Clarita, Calif., Paramus, N.J., Memphis, Tenn., Pensacola, Fla., Cincinnati, Ohio, Houston, Texas, Bethlehem, Ga., Lebanon, Ohio, San Antonio, Texas, Honolulu, Hawaii, Reynoldsburg, Ohio, San Marcos, Texas, Kapolei, Hawaii, Broken Arrow, Okla., Midlothian, Va., Council Bluffs, Iowa, Exton, Pa., Sun Prairie, Wisc. 
The six new SuperTarget stores will also include amenities such as a full grocery selection, fresh produce, bakery and deli. The SuperTargets are opening in Kissimmee, Fla., Hillside, Ill., Lewisville, Texas, Canton, Ga., Allen, Texas and Pflugerville, Texas.                    
IKEA PLANS TO RENOVATE its Elizabeth, N.J. store to "update the shopping experience and operational efficiency" according to a company press release. Ikea Elizabeth will remain open and operational during the remodel, scheduled to take place now through April 2010. The store will undergo phased implementation of a completely updated layout in all departments, including reconstruction of interior and partition walls, racking, path revisions, merchandising displays, re-ordering of departments, temporary detours, a short-term external warehouse, roomier customer convenience areas and refurbishing of key equipment and systems.
In the showroom, room settings and model home interiors will be refreshed and the customer path will be re-routed slightly for a more logical flow that combines some departments and relocates others. The entire accessories marketplace will be overhauled to incorporate nearly 11,000 square feet of reallocated space and the self-serve area will quadruple in size and be reconfigured to offer greater accessibility to more items.
The 352,000-sq.-ft. Ikea Elizabeth, the first large-scale Ikea project in the U.S., opened May 23, 1990 on 21 acres at exit 13A of the New Jersey Turnpike. Ikea expanded the location across from Newark Liberty Airport by 80,000 square feet in 1998. On Saturdays and Sundays, customers may take a free shuttle bus to Ikea Elizabeth from the Port Authority Terminal in New York City. Ikea Elizabeth customers pay just 3.5% sales tax because the store is located in an urban renewal trade zone.