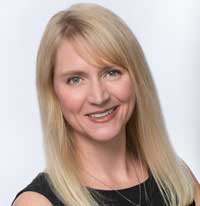 What Year Is It?
November 13, 2013
Gary Vaynerchuk, founder of Vayner Media, gave the opening keynote at the Internet Summit, taking place in Raleigh, N.C., today and Thursday, Nov. 14.
Don't know who he is? Got 20 minutes? Check out this video of one of his speeches. He's fun, interactive, crazy smart
(and a tad profane - sorry about that). He's also known for his leading-edge advice on taking advantage of the digital space.
I am lucky enough to be one the approximately 2,000 attendees here who watched him speak.
His leading message: "Market and execute your business in the year we actually live in."
It's a fascinating way to look at it. And, yeah, a scary one. We are in the midst of a major transition here at Home Accents Today with our new Progressive Business Media ownership. Along with realizing the separation from our previous owners, we are looking ahead to our transformation into the digital era.
That's what I'm doing here today - learning as much as I can while I'm here to help impact that transition. Alexa Boschini is with me so we can tag team as many sessions as we can.
There's no question we have a lot to learn. And a lot to ask ourselves. Starting with, "What year is our business operating in?"
We are all over working on our answers. Are you?