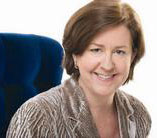 My day at the beach: Paysage, and Venus Flytraps
November 12, 2013
In December, 2011, I wrote a retail profile of Paysage Home, a high-end home and interior design store with
locations in Cleveland Heights, Ohio, and Wilmington, N.C. Page space and time limited my story, so I made a mental note to visit the store the next time I found myself in Wilmington. The photos were beautiful and the background info indicated that owners Richard and Jane Marquard were running a top-drawer operation. 
Compounding that desire has been the fact that several industry friends and fellow North Carolinians have told me it was a store I should make a point of visiting. When I overheard someone in Interhall at the October High Point Market say, with great excitement, "The people from Paysage were here," it reinforced that desire.
Well, last weekend, I accompanied my husband to Wilmington where he competed in a kayak fishing tournament and, as such, I found myself with some time to kill. There were two things I knew I needed to do: visit the Marquards' store, and then pay a visit to Carolina Beach State Park to see if I could catch a glimpse of one of the elusive Venus Flytraps that grow natively, in the U.S., only in that area. That may sound like a total diversion from the story, but it comprises the second half of what turned out to be a really enjoyable and successful Saturday.
Venus Flytraps growing at Carolina Beach State Park, N.C.
At Paysage, Richard was so welcoming, despite the fact that I showed up with my camera, completely unannounced, and started snapping photos. I found so many things to love about Paysage - aside from the beautiful vignettes and products, there was the the rescue pup - a beautiful chocolate-colored something-doodle, the tea bar, the giant rolled-beeswax pillar candles, the sumptuous linen upholstery, the beautiful location, and the very cool store totes made from recycled cotton prints...
And, after I left the store, I did indeed trek the trails at Carolina Beach State Park - for about the 10th time in 10 years, in search of that little green carnivore. It literally required getting down on my hands and knees, but I finally, FINALLY, found one, and am proudly sharing my photo here --->
And here are my photos of beautiful Paysage at Lumina Station (since 2011, they've added a second Wilmington location): 
One of my favorite living room vignettes at Paysage.
The tea bar at Paysage.
LOVED the Belgian linen... and rolled beeswax pillar candles.
Basket of mice (Roost).
The design studio.
Another pretty vignette.
Store totes, made from recycled cotton fabrics.
The new Paysage pupadoodle is taking a brief break from greeting visitors to the store... and dreaming of finding Venus Flytraps.