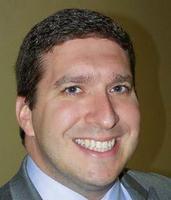 Many paths can lead to success
November 11, 2013
Color wasn't the only thing bright coming out of rug showrooms near the end of the Oct. 19-24 High Point Market. In many spaces, outlooks matched the cheery displays hanging on rug racks.
A number of officials in the rug world said they had buyer and/or sales numbers at or near record levels during the busy week that concluded last month.
Many companies introduced new products in hopes of wrapping up a good year. Those introductions were reportedly well-received.
Capel had the initial presentation of its Hableland rugs in partnership with Hable Construction. Nourison officially launched its full Kathy Ireland Home collection of rugs (and pillows). Feizy Rugs introduced a number of new collections for fans of color and those who prefer undyed looks across a range of price points. Momeni continues to do wonderful things in terms of freshening up classic designs to give them a more modern appearance while Oriental Weavers and Shaw Living continued to win business with their summer debuts from Pantone Universe and Bob Timberlake, respectively. Jaipur's new introductions helped it power past its previous best market numbers by Tuesday of the week en route to a record-shattering year.
And it wasn't just rugs that did well during market. Many manufacturers are getting into other avenues of business and had offerings in a variety of different categories. Rizzy Home, which helped spearhead the move to diversification years ago, had success with its Rachel Kate line of pillows and bedding. Surya launched  licensed rug collections from Papilio, Florence Broadhurst and more in addition to its initial introduction of lamps and mirrors. Loloi debuted a number of new rug collections and did well in its first foray into pillows. Safavieh introduced crystal lamps and some indoor/outdoor furniture in its showroom to go with its new indoor/outdoor rugs from Ralph Lauren, and you couldn't help but be happy after being immersed in colorful rugs, pillows and bedding at Company C.
At a dinner I attended on Friday night at market hosted by furniture manufacturer Flexsteel, the pies were the stars (the rest of the meal was excellent, too). I was told any of the pies would be great by themselves, or I could select a sampler platter with a taste of each - either way, they said I was in for a treat (I went for the sampler). Having those options reminded me of what I'm seeing in the rug world. A number of companies are doing quite well by choosing one avenue and focusing exclusively on rugs while others are realizing profits from a variety of categories - whatever the path, they're finding success. And from indications I was given at market, it appears that as a whole, we're on solid ground heading into 2014.
Here are a few photos from my Market week. You can find more at @tlesterwrites on Twitter.
Color was everywhere inside Company C's IHFC showroom.
Hableland rugs from Capel debuted at High Point last month.
Surya introduced colorful, fun rugs designed by Papilio.
Jaipur Rugs capped off a successful 2013 with its best showing at High Point.
Moe's Home Collection introduced its new rug collection.
The Tangier collection from Momeni did well at High Point.
Nourison boosted its pillow collection from Mina Victory.
Rizzy Home did well with rugs, pillows and bedding at market.