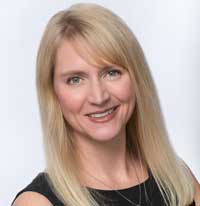 The Good Old Days
December 6, 2013
I am working on the 2014 Industry Outlook report for Home Accents Today's January issue and have spent much of this week conducting interviews and collecting comments from industry leaders about what they see as we move forward.
One remark really stood out to me, from Sean McFadden of
Interlude Home
.
"We have a tendency to focus on the big numbers... the economy when the housing market bubble was surging - we have a tendency to look at that as kind of the benchmark. And when we pine for the good old days, we have a tendency to look at that and obsess over it," he told me. "We have to look in the mirror and remind ourselves that we did a lot of business, very quickly, at very high levels, that was somewhat funded by crazy lending. And I think we have to recognize that that's not coming back any time soon."
I thought it was a great way to encapsulate what has happened in this industry over the last five+ years and to explain why the industry is so much smaller now. We rode the big tide of an amazing housing bubble to significant revenue rewards, but this tide was powered by easy (and often invalid) credit. The bubble was so severely over-inflated that when it finally popped, it left the industry we had known nearly unrecognizable.
It's a point that's worth remembering as we all continue to regrow. The growth we are seeing now appears much more "real" -- and the future looks quite bright. The "good old days" weren't necessarily what they seemed to be.