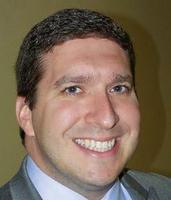 Going to the dogs
January 15, 2014
As an avid sports fan, one of the biggest days of the year in my home is Super Bowl Sunday.
But with a small child present, it's important to find balance (plus, it's always good to step away from the TV and find other things to do for a while). Rather than the hours upon hours of pregame coverage from the talking heads charged with covering the game in the background, Animal Planet's Puppy Bowl has become the pregame entertainment of choice. The frolicking puppies doing puppy things provide the right kind of entertainment that you can walk away from, come back later and pick it right back up - the perfect occasional distraction for a playful 4-year-old.
While not the ratings machine of the Super Bowl (then again, what is?), people are tuning in to see the pups - a total of 2.6 million viewers tuned in for the 2013 show's two-hour premiere, up 64 percent from 2012. Additionally, a total of 12.4 million sampled the telecast - watching 6 minutes or more - across all its repeats.
In early December, Mohawk, parent company of Karastan and American Rug Craftsmen, announced that it was selected as the official carpet sponsor for the event, which airs on Feb. 2.
SmartStrand will be put to the test in New York at the Puppy Bowl Expo, where millions of people and animals will be walking and playing on more than 15,000 square feet of SmartStrand. The expo, which will be held right off Times Square from Jan. 26-Feb. 1, will be open to the public. Visitors will experience a real Puppy Bowl game and meet Mo, Mohawk's yellow lab.
While the field shown on TV will be a very low-cut artificial turf, SmartStrand will serve as the field carpet for the live Puppy Bowl at the week-long event. Mohawk officials feel the expo is an ideal venue to demonstrate SmartStrand's durabililty.
"SmartStrand is truly a pet-friendly carpet," said Elise Demboski, vice president of creative services for Mohawk. "It has built-in stain and soil protection that never washes or wears off, so it can easily stand up to pet messes. Pets also love the luxurious softness of SmartStrand Silk, which is also healthier since it isn't topically treated and can be cleaned with just water or a mild detergent."
Brandon Culpepper, Mohawk Home's vice president of specialty sales recently indicated that many of the company's area rug offerings will incorporate SmartStrand and other innovative fibers in the year to come. With practical applications that can be applied to all of Mohawk's brands, the Puppy Bowl association might just be the ultimate (football) field test for SmartStrand.