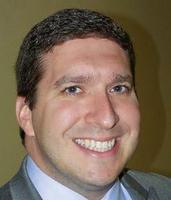 Coloring the way we view the world
February 5, 2014
It goes without saying that color is one of the most prevalent powers in this industry.
Never is that more apparent than shortly after color authority Pantone reveals its color of the year every December.
In touring the winter markets, it would be remarkably difficult to miss 2014 Color of the Year Radiant Orchid, much like 2013's showrooms were clad in Emerald.
At the recently completed Las Vegas Market, Oriental Weavers (which has a licensed Pantone Universe rug collection) hosted Laurie Pressman, vice president of the Pantone Color Institute, to talk about color and Radiant Orchid.
"Color is a fundamental element and essential element of the human experience," Pressman said. "Color surrounds us and defines our world. It's the first thing you remember and the last thing you forget."
Pressman said as it became clear that the 2014 Color of the Year should be from the purple family, the decision came down to selecting the proper hue.
"Our challenge was what shade was most appropriate. As we watched the purples grow in importance over the years, the question became with so many shades in this family to choose from, which shade is most appropriate and which would best capture the global sight guides for 2014?" she noted.
Pressman said the Pantone Color Institute team found Radiant Orchid in art and light, specifically the work of James Turrell, as well as in exterior lighting, on housing facades, graffiti art, sculptures, in interiors with other purple shades, with neutrals as an accent as well as in tabletop and ceramics.
As a member of the purple family, Pressman said Radiant Orchid shares traits with other purples, including spirituality and mysteriousness. She said purple shades are most often preferred by those who are artistic.
Pressman said there is a relationship between color and emotion, and color can create a mood.
"Just like the sun, yellow sparkles with optimism and cheer. Seen by most as the happiest of colors, sunny yellow draws us in with its luminosity and warmth and can be used to help us overcome depression," Pressman said.
Pressman said various shades of blue act to calm us as they trigger a chemical reaction in our systems which help us to sleep more soundly, and recent studies show green affects the nervous system, causing us to breathe deeply and slowing the production of stress hormones which helps the heart to relax.
Neutrals, including grays, off-whites, tans and taupes evoke a sense of permanence and grounding. Brown is also grounding, but Pressman said like fine chocolates, the brown family has taken on a more sophisticated feel.
Bold reds and hot pinks create the illusion of dynamism and energy. Pressman said orange, red's neighbor on the color wheel, shares the energy and exuberance.
So how important is color? Pressman said color influences 50-85% of ideas and product purchase decisions, and 75% of the human experience is filtered through our eyes, which makes visual cues integral to successfully getting your message across.
Think about that the next time you're choosing a color.