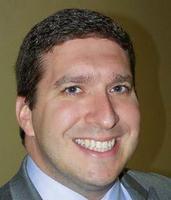 Reaction to Shaw's decision to exit rug business
January 7, 2014
With word getting out about Shaw's impending exit from the area rug sector, we thought it would be a good idea to collect the thoughts from people in the industry. This blog post will be updated as additional reactions come in. You're welcome to share your thoughts by emailing me at tlester@homeaccentstoday.com.
Jim Slagle, president Bob Timberlake, Inc.
It's early. We just got the call from them (Monday). Our initial reaction is Shaw's been a great partner. We thoroughly enjoyed the entire process from developing the programs and partnering with them to launch the new designs. From that angle, we're going to work with them any way we can as they determine this exit from the rug business.
We've already met this morning and we'll meet with Bob later this week to discuss his wishes for floor covering within our whole plan here at Timberlake. We're constantly monitoring our options and how things like this can change and what our intentions would be going forward. I'm looking forward to meeting with Bob to see what vision he has for us going forward and what we want to do moving on.
Floor coverings, as part of the whole home - with furniture, lighting, accessories, art and apparel - it's an important piece for us. We've enjoyed some early success with Shaw and we feel we can carry that forward with a future partner.
Mark Ferullo, vice president, RizTex USA (parent company of Rizzy Home)
Shaw is a leader in the floor covering industry; always has been and always will be. It is unfortunate they are leaving the area rug business, but that does lead to opportunities to the companies that are primarily area rug manufacturers and importers. Shaw is a multi-facetted floor covering manufacturer that made a business decision to allocate its resources into another part of their overall business. I am sure it's a smart move for them and their business plan.
We are willing and able to pick up any of the opportunities in the area rug side. We have experienced tremendous growth in the area rug business since we started. We have invested millions into state of the art looms and yarn facilities to concentrate on area rugs. It's an opportunity for us as a manufacturer; we have increased capacity and infrastructure to handle any and all future opportunities.
Wendy Reiss, vice president of key accounts, Kas
It's sad because they have been around for so many years. It's sad for the industry when somebody large decides they don't want to be in it.
They're making a business decision that helps them moving forward. I'm sure it will help them.
Since the machine-made category has become such an important category for us, I think additional opportunties are welcome. We'll keep our eyes out for them.
Satya Tiwari, Surya president
For them, it's a great decision. They're a $6 billion company and area rugs are a small part of what they're doing.
Asha Chaudhary, Jaipur president
"In a way, I'm surprised. Nobody was expecting it. We really didn't compete head to head with Shaw but it creates a void with some good retailers for companies like Jaipur to help fill it.