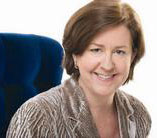 Twitter's Jack Dorsey gets talkative
April 16, 2014
Jack Dorsey, co-founder of the 140-character text messaging platform Twitter, says he's "a man of very few words and fewer characters." He also says he's on a mission to make commerce easy and accessible for everyone, everywhere. As such, Dorsey's been doing a lot of talking lately, as moderator of a national "Let's Talk" campaign that brings together neighborhood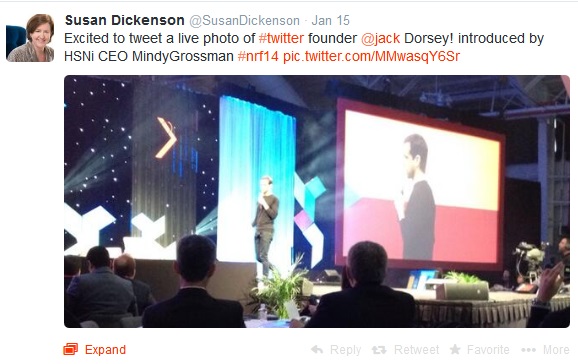 business owners and mobile merchants in communities across the country.
Let's Talk was launched last year by Square, Dorsey's e-commerce invention that includes Square Reader, a payments processor that accept credit cards on a mobile device for a transaction rate of 2.75% per swipe; Square Register, a point of sale system; and Square Wallet, a seamless way for customers to pay for products at their favorite local businesses, discover new ones nearby, explore menu listings, and electronically store their receipts.
In January, Dorsey spoke about Square, technology and the Let's Talk campaign at the National Retail Federation's BIG Show in New York City. Following his address, he was joined onstage by Mindy Grossman, CEO of HSNi, the multichannel retail giant that derives nearly half of its $3.3 billion revenue through digital commerce with such brands as HSN, Ballard Designs, Frontgate, Garnet Hill and TravelSmith.
Grossman, chairman of the National Retail Federation Foundation, moderated an audience question and answer session with Dorsey. When I wasn't madly tweeting photos of Twitter's founder, I took a few notes, some of which I share below:
Grossman: You've been touring the country over the past year as part of your Let's Talk campaign. What are some of the highlights as you've talked to small business owners?
Dorsey: Our customers are merchants -- folks who are just getting started, folks who are growing, who are global but also have physical locations. We want to make sure there's a conversation happening about what works and what doesn't. It's a very open culture of sharing. When I was growing up in St. Louis, I had a real sense of neighborhood … a support structure, and I think that's diminished in this country. So what can we do to rebuild that fabric of the neighborhood? I think merchants are a very big part of it, because they create that desire of a neighborhood to live in. No matter how much of our lives move online or are amplified with technology, we're always going to go to our favorite restaurants, our favorite coffee houses and bars, because we want to connect with people in real life. That's never going to go away.
Grossman: So how do we amplify that and share these lessons even faster so that we're all learning?
Dorsey: One of the biggest things to come out of the talks is that we need a much better interface with government. We had this gentleman who was moving from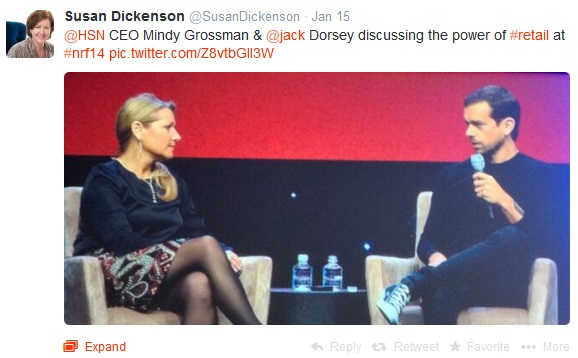 New York to St. Louis to start this coffee store in a pretty bad part of the city and he said, "You know, the city needs my business. It needs my coffee store in this neighborhood. But I went to city hall and I couldn't find one person who could tell me everything I needed to do to open my business. I had to talk to 18 different people just to open my business. Then, once I opened, the inspectors came by and they said I was doing it wrong," and they shut him down until he paid the fine or whatever. "But they should have told me that in the first place," he said. "Streamline it so that our governments are more supportive of these small starts but also of current business no matter how small or large you are." So that's been a big takeaway we found in St. Louis, New Orleans, Harlem, Minneapolis, Tryon and Detroit, cities that have seen better times, but there's a real energy in all these cities and I find that the energy is really around merchants and sellers who want to stabilize the neighborhood. And if they stabilize the neighborhood, residents want to move in. And that's very powerful.
Grossman: How can we make digital commerce easier?
Dorsey: Build the experiences we want to have every single day. Encourage everyone to really be out there with the technology. Be out there with what your kids, your nieces, your nephews are using. Pay attention to how they're using these technologies and then use them yourself. And you'll discover some insight that applies to what you do, to your business, every day. When we started Square we knew nothing about risk or retail, but we knew we wanted to have a certain experience and we learned very quickly. As we look out to what's creating friction in retail, in commerce, what's the friction for you personally? Answer that question first.
Grossman: How do you deal with the issues of security and privacy?
Dorsey: It's an evolution, and it's constantly changing. You can never, ever build the most secure system. All you can do is … constantly refresh your technology, constantly refresh your security.
In the case of privacy, we need to give very simple intuitive tools to people so they can control their own privacy and make their own choices. If they can't, they're going to feel lost and get angry and start feeling like, "There's all this big data and then there's me. And I don't have any control over it whatsoever so now I'm angry and I don't want any part of it and I'm pretty well done." Give them tools to glean insights from that data, then they have something really powerful. That's one of the things we're doing at Twitter and at Square, we give people the data back. We say, "Here, this is explained in a very simple way, make your decisions. This is your data and you need to determine what to do with it."
As toolmakers we need to make sure everyone has access to these simple controls to control their own privacy and their own security, but we can't see it as an ultimate destination because we'll never get there. It's constantly evolving with civilization, with culture and with our comfort levels and relationship with technologies.
Grossman: Technology is sometimes viewed as making us disconnected, but the reality is it's giving us an opportunity to connect.
Dorsey: Yes. Twitter is best when it actually encourages people to get together physically. You see it in the news. You see it in the Arab Spring and the Iranian election – it wasn't just people in their homes tweeting about what was happening, it was about using it as a tool, to get together, to organize, see each other, meet each other. And it's happening with commerce as well. A huge number of our merchants put their Twitter account on their receipt. And from that receipt, they get followed.
Grossman: When will Square be available worldwide?
Dorsey: We're in the U.S., Japan and Canada right now. We're working really hard to bring it around the world. Unlike Twitter, where you can release a product and the whole world can use it … (with Square) you actually have to have relationships in every single market, pay attention to the local regulations, etc., so there's a lot more to do. Square was founded in 2009 at the very epicenter of the financial crisis and what everyone said to us is, "Why are you starting a financial company when everything has gone to the bottom?"
Grossman: That's when people are looking for the most answers.
Dorsey: Right. Depressions and recessions are some of the most creative times in our personal lives and in the times of civilizations. You have nothing to lose so you can just build and build.