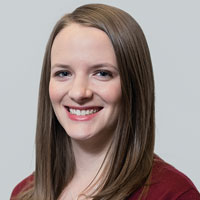 A first time for everything
April 30, 2014
We just wrapped production on our semiannual Best of Market issue, so while the spring High Point Market kicked off almost a month ago, it's still fresh in my mind.
Best of Market is always a great chance for us on the Home Accents Today staff – and for you all – to take a step back from the invigorating chaos that is market season and reflect on the week's highlights. From top trends and editors' picks to a recap of our buyers breakfast and a celebration of 100 years of Safavieh, our May issue covers products and news you may remember from the show or that you may have missed.
The spring show included many firsts, both for the magazine and for me personally. For starters, it was the first time I've ever tackled a market without two fully-functioning feet. I broke my ankle after a nasty encounter with a patch of black ice in February. So this time, instead of measuring how much ground I covered by how sore my feet were, I propped my orthopedic boot-covered foot on a knee walker and made due. (You may have seen me scooting down the streets of High Point or through the halls of the IHFC.)
My limited mobility meant an abbreviated market schedule for me – three and a half days downtown instead of the usual six – but I'm grateful I was able to attend at all thanks to understanding colleagues and the kindness of many a market-goer. Thank you to everyone who held a door for me, or offered me a seat, or helped me park my scooter so I could awkwardly lumber through a showroom. I appreciate your kindness, and I have a new respect for those who attend every market with permanent mobility issues.
This market also marked the launch of Home Accents Today's redesign and a new editors' choice initiative. Our April national issue and High Point dailies introduced our updated look, which gives us a fresh start as we continue to grow and explore new ideas.
You may have spied our new logo perched on products throughout the market as we implemented one such new initiative. The HATtag is a way for us to highlight products at market that we want to recognize as an editors' choice. We left tent cards on our favorite products as we walked the show, and shared photos of our picks on our social media platforms.
Check out some of our selections on our Pinterest page, in our photo galleries and in the video below. We're going to keep the HATtag momentum going during the summer markets in Atlanta, Dallas, Las Vegas and New York, which, incidentally, will be here before we know it.
One market has come and gone, but we're already busy preparing for the next cycle. Send us images of your new products along with descriptions and your trade show schedule at hatmarket@homeaccentstoday.com. Dallas intros are due May 16; other summer market intros are due May 30.
We look forward to seeing you again in the coming months!