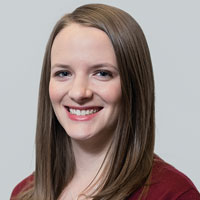 The Millennial Movement
July 22, 2014
It's been an interesting phenomenon to see my own generation become one of the most talked about topics in the home furnishings industry and beyond.
It seems virtually everywhere I look lately, from CNN and The New York Times to The Economist and Forbes, there are new statistics and analyses about the mysterious Millennials – how we shop, our investment habits, our views on government and more.
Though some may already be tiring of the constant Gen Y chatter, the discussion is prevalent for good reason. At more than 80 million strong, Millennials have surpassed the Baby Boomers as the largest generational cohort in the U.S.
I recently attended a presentation at the Atlanta International Gift & Home Furnishings Market by Lisa Orrell, a generations relations expert, consultant and leadership coach, who cited research that found Gen Y's annual spending power is as high as $1.5 trillion. Not only that, but as the children of Baby Boomers, she said Millennials influence $50 billion to $100 billion of Boomers' estimated $2 trillion in annual spending.
Baby Boomers and Generation X are still as important as ever, but while businesses have worked with and sold to these generations for years, Millennials are new territory.
Typically defined as those in the age range of 18 to mid-30s, Millennials have now firmly crossed the threshold into adulthood. We're embarking on our careers, starting families and buying our first houses. Our consumer habits as adults and our characteristics as employees are newly formed, presenting both challenges and opportunities for vendors and retailers.
That's why Home Accents Today and our parent company, Progressive Business Media, are giving the next generation of industry professionals and consumers an increased focus. Beginning with our August issue, you can find the Millennial Musings moniker in print in the form of a new column.
The first installment profiles two notable next generation leaders in the industry – Sara Samieian, general manager of Moe's Home Collection's retail division, and Moe Samieian Jr., the company's vice president and CFO.
In addition to spotlighting other young leaders in the home furnishings industry, future columns will address the latest research about Gen Y, attracting Millennial employees, creating a succession plan for your business, selling to the new consumer, Gen Y's effect on the housing market and more.
What generational topics most interest you? Share your thoughts in the comments section, or email me your suggestions at aboschini@homeaccentstoday.com.
From Sept. 10-11, Progressive Business Media will host its inaugural Future Leadership Conference at the Intercontinental New Orleans.
Designed for attendees who will be future leaders in the home furnishings industry, the conference will tackle a wide range of topics including best practices for reaching Millennial customers, digital marketing strategies, developing a succession plan, navigating a multi-generational workforce, adapting to the changing retail landscape and much more.
Speakers include executives from Google, Art Van Furniture, El Dorado Furniture, Broyhill Home Collections, Wayfair, The Garden Gates, Apt2B and Dufresne Spencer Group, among many others. Home Accents Today's own Jenny Heinzen York will also moderate a panel discussion about understanding and reaching your core customers.
To register and to view the complete agenda, visit the conference website.