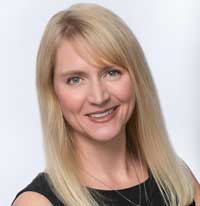 Summer rolls on
July 30, 2014
We are three down, one to go for the major summer markets.
With Dallas, Atlanta and now Las Vegas under our belts, here are some thoughts. As I had suspected heading into the summer season, there seem to be many retailers who are taking the buying season off, stuck as they are with inventory bought just in time for the first-quarter slowdown at retail. Attendance at the various shows was termed off, spotty, and most commonly "weird." But overall, the mood has been pretty positive, especially as we've gotten later in the summer and farther away from the winter blues.
There's been good news on the retail front lately – as June retail sales were termed "disappointing" by some economists, they were still up, and up against April and May numbers that were revised upward from previous data releases. This is further indication that what happened in the first quarter really was spurred by the bad weather, and so, logic holds, over.
Interestingly, though there seemed to be fewer shoppers around, the vendors I spoke to nearly all reported that their summer was going just fine – maybe not blockbuster, but still fine. They remain comfortable with healthy product launches and continue to invest in their showrooms and marketing.
There's a real reason to go to markets. Yeah, you may have a small open-to-buy this summer, and you may find your shelves a little more full than you'd like. But each market offers an opportunity to spot a new gem of a vendor, or even a new merchandising, display or business idea. The market centers work hard at providing valuable content at all levels. And the vendors pour their resources into creating beautiful showrooms and products to share with you.
Things are picking up. Come join us out on the road – I can promise you lots to see and learn. Hope to see you at NY Now.