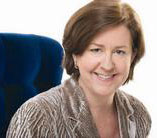 Give Millennials some credit
December 24, 2014
A recent consumer study found that when it comes to furniture and appliances, Millennials prefer to shop at retailers that offer financing options. It also found that they know more about their financing options than their parents and grandparents.
Specifically, the study of more than 2,000 consumers found that 59% of shoppers between 18 and 34 say their choice of retailer is affected by whether that retailer offers financing options, and 32% of that consumer group are aware of second-look financing options (for consumers who are denied financing by a retailer's primary provider), compared with just 13% of those 55 and older.
The study was commissioned by NewComLink, a financial technology company that combines multiple financing options into a single offering, and provides a multichannel platform that integrates the customer credit application, purchase and settlement process.
Millennials' annual spending power is estimated at $200 billion, and they're expected to collectively spend $10 trillion over their lifetimes. They're also probably going to need alternative credit options for a while. According to Experian, the average consumer between the ages of 19 and 29 has a credit score of just 628 and holds $23,332 in debt. By comparison, Baby Boomers have an average credit score of 700 and consumers age 66 and older have an average score of 735.

"Up to 50% of primary credit applications are routinely declined, which can lead to lost sales for many retailers," said Suneet Paul, NewComLink's co-founder and CEO. "Secondary financing options can help consumers, especially Gen Y consumers, buy what they want, when they need it. As a result, retailers who offer financing choices see increases in customer loyalty as well as revenue."
Bristlecone Lending, a consumer financing company that services home furnishings retailers, recently announced it had developed a no fee, easy-to-access system that uses tablet-based kiosks inside the stores. Bristlecone says it offers "a flexible leasing structure and less than five-minute approval process for consumers, giving those who cannot access traditional financing a second chance."
A customized website builder provides select retail partners with the option to jump into the online space, increase their web presence and convert web traffic into in-store sales. Under the Bristlecone system, retailers see the payout from sales quicker than through traditional models, with funding in just one to three days.
"We think a quicker application process will retain more customers and lead to overall higher sales for our retail partners," said Dusty Wunderlich, Bristlecone Holdings CEO. "This technology is so simple, and it's just not offered in this space yet. We're excited to leverage our leading technology to propel the furniture lending market forward.
"We see the retailers who use our platform as partners," Wunderlich continued. "If we can help improve their bottom line while giving customers previously-unavailable options, everybody goes home happy."
LendPro is another financial services provider that enables the processing of a consumer credit application on a store's own computer system or kiosk so retail sales people can facilitate the process, or consumers can serve themselves.
Last month, LendPro and the North American Home Furnishings Association announced an alliance in which special pricing would be offered to NAHFA members who use its system. LendPro said its Open-to-Buy system is installed in hundreds of retail stores and has processed more than a million finance applications.
"LendPro has partnered with the leading home furnishing industry lenders across all credit tiers to give the home furnishings retailer a sales tool that has resulted in a 30% increase in the number of approved applicants," said David Weyher, LendPro's president. "This is new purchasing power in the hands of the consumer while in the retail store."
LendPro will have a space in the NAHFA's Retailer Resource Center at the Las Vegas Market, Jan. 18-22, 2015.