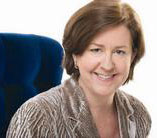 Aging-in-Place: Designs for the long term
November 28, 2016
A few weeks ago, I read a friend's Facebook post about a couple that, while on a Mediterranean cruise, met an elderly woman who lived on the ship because she found it to be "cheaper than a nursing home."
The average cost for a nursing home then, according to the writer, was $200 per day. The senior discount price on the cruise line was $135 per day, which gave the traveler access to as many as 10 meals a day, use of three pools and a workout room, nightly shows, free washers and dryers, toothpaste, razors, soap and shampoo, clean sheets and towels, housekeeping and maintenance. "An extra $5 worth of tips will have the entire staff scrambling to help you," she added, "and there is always a doctor on board."
I found it a little hard to believe so I did some research and, yes, actually came across cases of seniors living on luxury cruise ships.
In 2004, The Journal of the American Geriatrics Society even published a study by Northwestern University's Dr. Lee Lindquist, a nationally-recognized expert in geriatrics, on the subject. Titled "Cruise ship care: a proposed alternative to assisted living facilities," the abstract states, "Using a Markov model over 20 years, a representative cost-effectiveness analysis was performed that showed that cruises were priced similarly to assisted living centers and were more efficacious."
While the aging-on-a-cruise-ship model may not have caught on with the masses yet, I recently learned that the aging-at-home model definitely has, with the AARP finding that nine in 10 aging Americans desire to grow old in their own homes – and it's presenting a big opportunity for interior designers.
ASID CEO Randy Fiser, during a Design Viewpoints seminar last month in High Point, said 75% of adults age 80 and over still live in their own homes, and that Americans age 55 and older have an annual spend of $7.9 trillion dollars – making it the third largest global economy after the United States and China.
In the seminar, Fiser discussed designing for that demographic with designers Kerrie Kelly ASID, CAPS, and Marianne Cusato, host of a new documentary called "Thriving in Place: Designing Your Best Life, Now and Later," a preview of which was also shown.
Some of the macro trends discussed:
+Interior design plays a huge role in enabling the aging and elderly to live out their later years at home.
+When designing spaces for late-life living, most of the focus turns to safety and accessibility; but enjoyment and quality of life are equally important: pleasing views, uplifting and beautiful interiors, high-tech enhancements, access to the outdoors, and proximity to frequented establishments.
+Livable design basics – lower cabinets, good grips, non-slip flooring, zero thresholds, no-step showers, good ventilation and lighting – can be appreciated at any age, not just the later years.
+Think about more comfort and function in places like bathrooms and kitchens – view them more as a living room and health center.
+It's less expensive to remodel a home for accessibility than to move into a nursing home or assisted living.
+Start early – some of these remodels have been so well received that interior designers report clients saying they wish they'd made the changes sooner.
The Spring 2016 issue of ASID's ICON magazine, which was made available to seminar attendees, features an article by Brian Libby about how cities and designers are serving their aging populations and clients. Included in the story is an overview of New York City's Age-Friendly Initiative to make its housing, public spaces and transportation more amenable to seniors.
There are also states such as Oregon, AARP policy advisor Jana Lynott tells Libby, that have passed legislation to encourage age-friendly design in new construction and remodeling projects. "It's a voluntary program, but homeowners and developers can get their units certified at different levels of accessibility," she said, which can add value to the home's marketability.
"As the nation ages, there will be more demand for this kind of thing," Lynott added, "And our country has a huge distance to go in preparing for an aging population, when it comes to home design."
ASID offers a number of resources and content on Design for Aging and Accessibility, including a Design for Aging in Place toolkit under the Knowledge Center tab on the ASID.org homepage.