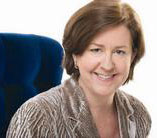 Consumers and the green choice
December 28, 2016
For the second time in its 17-year history of "Color of the Year" selections, Pantone has chosen a green shade. This is always a fun reveal and something I've never been able to predict, until now. This year, I knew it would be green.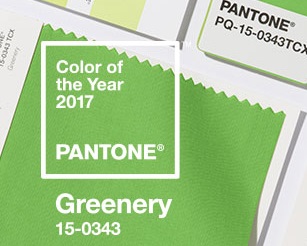 Part of that is due to the organic forms and textures we continue to see growing across the home furnishings retail landscape. But it also stems from my personal relationship with green - I can't remember any period in my life when I've been more drawn to nature and the outdoors.
I recently discovered that feeling is something I share with a lot of people.
Back in October, during a High Point Market panel discussion about the cultural trends that are currently influencing product designers, manufacturers and consumers, Pantone Color Institute Vice President Laurie Pressman spoke to the idea that technology, stress and other modern-day factors are "forcing calmness into the basics."
"We're definitely seeing a stronger desire to connect to nature, be with nature… all looking for ways to disconnect. Green does help you relax, whether it's a painting on a wall or bringing in plants," Pressman said, noting that Pantone's studies have shown yellow, green and blue help create a sense of calmness. "We're also seeing this with a lot of furnishings companies - a move to a bronze burnished look instead of shiny copper, for example, that has an organic feel to it."
This need for calmness is part of a macro trend that also has consumers seeking less stuff and more personal connections, according to panel moderator Jay Anna Mize of trend forecaster Fashion Snoops.
They want fewer but better things, heightened experiences and longer-lasting products, an area in which performance fabrics are gaining ground.
"There's a lot going on in sustainability in my world," said Pressman's fellow panelist Randy Rubin, co-founder and president of Crypton Fabrics. "Chemistries are much greener and safer. We're Greengard certified and part of the SFC (Sustainable Furnishings Council) … it's critical we stay in front of this. Consumer expectations are very high. They want furnishings to last a long time, and apparel as well."
One attendee commended Crypton for the openness and clarity with which it conveys product information on the company's website, citing it as an industry best practice that more manufacturers aren't likely to follow until they are "convinced the consumer wants that information."
At a separate event during the fall market, a new initiative was announced that has the potential of giving that practice a boost.
As part of its 10th anniversary celebration, the Sustainable Furnishings Council welcomed David Levine, co-founder of the American Sustainable Business Council, who introduced "What's it made of?" - a program that encourages businesses and consumers to promote and sign a pledge expressing their preference for products free from volatile organic compounds such as formaldehyde, flame-retardant chemicals, fluorinated stain treatments, antimicrobials, vinyl and PVC plastic.
The pledge can be accessed here.
Circling back to the 2017 Color of the Year, Pantone describes 15-0343 Greenery as "a life-affirming shade, one that is emblematic of the pursuit of personal passions and vitality, a signal to individuals to take a deep breath, oxygenate and reinvigorate."
Leatrice Eiseman, executive director of the Pantone Color Institute, said of the selection, "Satisfying our growing desire to rejuvenate, revitalize and unite, Greenery symbolizes the reconnection we seek with nature, one another and a larger purpose."
It also symbolizes new beginnings, bringing with it a fresh perspective and conversation. That said, welcome to a new retail year. Breathe deep, and think green.