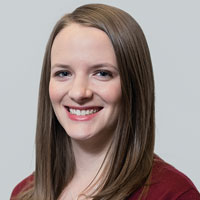 Printing the future, one piece at a time
April 26, 2017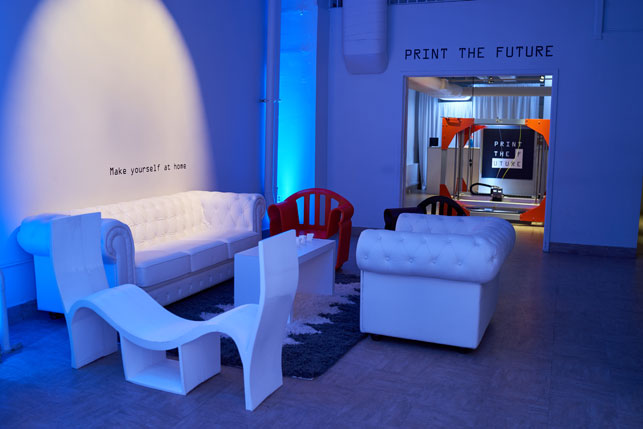 If you happened upon 325 W. 38th St. in New York in March, you probably noticed something a bit futuristic inside. Behind an array of ultramodern furniture sat a giant BigRep 3-D printer, from which new home furnishings began to take shape as if by magic.
But it isn't magic, and it isn't futuristic – it's technology and it's here, now. And Neil Patel thinks it's the next step in design.
"The possibilities are just unimaginable," Patel said. "When you look at traditional materials and time, you're often limited with design because the more creative your design is, the harder and longer it takes to make that product. Now you can go as wild as you want."
Patel is the founder and CEO of Print the Future, a new startup dedicated to 3-D printed furniture that made its debut with a New York pop-up shop last month. Print the Future grew from the last company Patel founded, Kabuni, an online community and marketplace for interior designers across North America.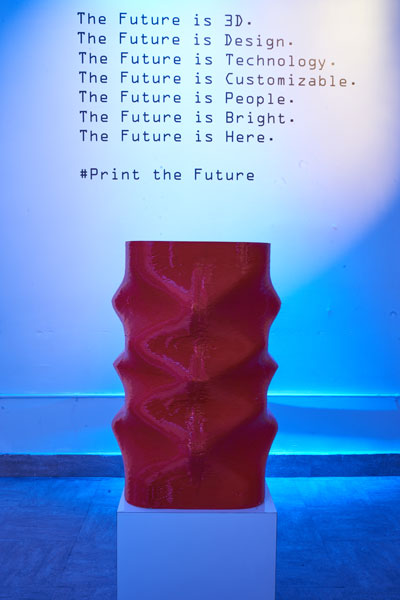 The Kabuni marketplace initially offered what Patel calls "mainstream products," but the feedback from the designer community indicated a desire for something unique, a signature piece for their projects. While exploring new ways to engage the community, Patel started researching the possibilities of large-scale 3-D printing.
"To my unexpected surprise, it was very clear that 3-D printing is about to go from an emerging market to mainstream," he said. "Effectively we explored around the world who was delivering 3-D printers with the capability of limitless ideas, and ideas on demand."
The additive manufacturing process of 3-D printing involves uploading digital data, such as a CAD file, to the machine, which then creates the object by fusing together layer after layer of material. The most prevalent material in 3-D printed design is resin, but printing wood composite, glass and metal products is possible. The process produces less waste than traditional manufacturing, and the materials are typically recyclable. And because of its reliance on digital files, a printer in one location could produce an idea from another location on demand.
Print the Future plans to leverage Kabuni's interior designer network to do just that – create and share designs in an online catalog which consumers could then purchase and print wherever they are. Designers who contribute pieces to the marketplace will earn royalties whenever customers order and print their designs.
"Someone in Paris has created an amazing idea and loaded it onto the marketplace and you print it in North Carolina," Patel said. "There is no transportation required. We're shipping ideas. There are no cross-border taxes. Think of the carbon footprint we'll save from point to point."
Interior designer and Design Campus Co-Founder Lori Dennis will have her own line of 3-D printed furniture on the platform. She joined the Print the Future board after connecting with Patel through Kabuni, which acquired Design Campus earlier this year.
"The 3-D technology is really all about the speed of it, and the customization," Dennis said. "That's really where it's exciting for a designer. With customization, there were limitations in manufacturing before. Now, the machine doesn't care how intricate your design is. It will print it. It's not going to give you any feedback about 'I can't carve this,' or 'this material doesn't work in that shape.' It just reads your plan and spits out what you give it."
The uncharted territory of 3-D printed furniture design is both thrilling and intimidating, Dennis said. Designing furniture requires more structural considerations than crafting a 3-D printed vase, for example, such as ensuring a chair can support a person's weight or a chest has functional drawers. Dennis said 3-D printing is also more conducive to contemporary design – it's difficult to capture a truly traditional feel in resin.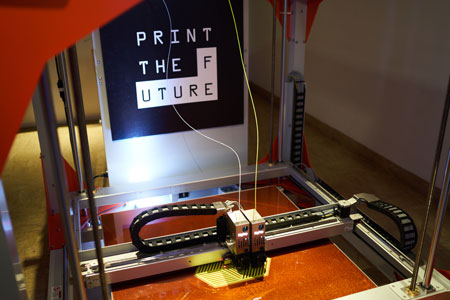 But Dennis said the customization capabilities and speed are impressive. When she needed a tray for an event at the Design Bloggers Conference, she had one printed and delivered in about 20 hours. Print the Future's model also allows designers to have their own line with no inventory and low risk, she said.
"These things are going so fast right now in terms of the technology and what you can do that I think the biggest challenge for the design community is the learning curve," Dennis said. "How do we make something that still has the laws of gravity and ergonomics and actually design usable, aesthetically pleasing furniture? Those are where the challenges are, but the exciting part is you get to do something nobody has ever done before."
Print the Future currently ships out of Vancouver, but Patel said he plans to open hubs similar to the New York location in five major cities this year. Pieces in the catalog range from about $500 to $2,000, but he expects the price tag to decrease as the process advances. Print the Future members can print at a discounted rate, in addition to other benefits.
In five years, Patel said he hopes to have 200 hubs. And he sees great potential for 3-D printing beyond commerce.
"My plan early next year is to travel to India or Africa," Patel said. "We're going to print chairs for schools, cutlery for homes. If they need the tools to make a water well, we'll print it. We'll get our community to design things that we'll locally print in a village. When we say ideas on demand, it can have a huge positive impact."