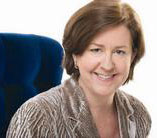 Let's be honest
June 8, 2017
I work with an amazing group of people. The writers, editors and sales execs I spend my days with are intelligent, creative, trustworthy, dependable, conscientious, and highly respectful of the people and companies in our industry.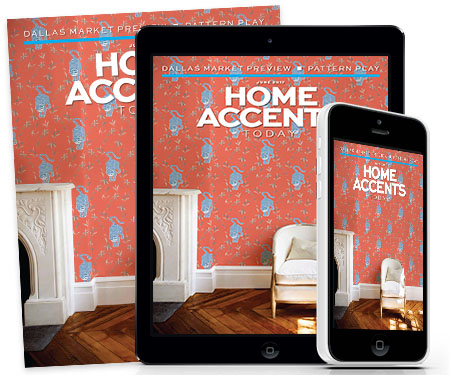 Click to access the June digital edition.
Most of all, we're proud of what we and the editors who came before us, have built. Our audience of readers, subscribers and followers - which stood at exactly 236,878 on May 22, 2017 - is the result of three decades of industry and tradeshow interviewing, researching and reporting; 10 years of 24/7 social media engagement, experimentation and interaction; and a team of number-crunching database managers who monitor and measure it on a daily, if not hourly, basis.
We've worked very hard to achieve that 236,878 audience number.
Which is why I'm more than a little bothered that an industry newcomer has monkeyed with that number, trimmed it down by about 92%, and dressed it up with some pink highlights and bar charts to present a bogus "theirs versus ours" numbers comparison (and some seriously skewed CPM pricing) in their introductory advertising materials.
It's deceptive advertising, and it's tacky.
I love this magazine and, as its editor, I've got way too much blood, sweat and tears in these pages to let it go unaddressed.
And I'm fed up with this notion that "just saying it makes it so." It makes me cringe. Fake news is not the new norm. A deliberate misrepresentation, whether it's a stated falsehood or a calculated omission of critical facts, is a lie.
Home Accents Today's editors abide by the rules of responsible journalism which include these: 1) Make sure your facts and figures are accurate; and 2) Cite your sources. When it comes to our industry trade publications, whether you're a reader or an advertiser, you should expect nothing less. If you're in doubt, question the source. Ask to see the postal records, audits and digital analytics. Accountability is everything.
Now that I've gotten that off my chest, welcome to summer!
The first of the season's new products are presented in our June issue along with some of the events planned for the Dallas and Atlanta markets. Look for new multimedia offerings and on-site broadcasting at Dallas Market Center and AmericasMart, along with exciting line-ups of speakers, panelists and celebrations. We'll be bringing much more market coverage to you in the coming months with our own multimedia offerings - market dailies, digital editions, videos, web and social media channels, and national issues - but this is a nice kick-off.
This month's issue also includes lots of photos from the 2017 ART + IDS Conference; Pattern Play, our biannual look at what's new and divine in wall coverings and fabrics; and - in Retail Intelligence - some interesting thoughts from interior designers on the retail sources they turn to for accessories, unique finds and finishing touches.
But I've saved the best for last. I'm thrilled to introduce two wonderful new editorial additions - Brooke Brown and Mary Beth De Loache - both of whom have collectively blown us away with their confidence, tech talent, academic backgrounds, industry experience and fresh perspectives.
We've got some exciting things in store, and just this week began putting preliminary plans in place for a very special design event ... more to come.
The future is looking bright.