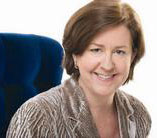 Look for us in Las Vegas!
July 27, 2017
Home Accents Today's editors are excited to announce we're debuting DIGITAL DAILIES at the Las Vegas Market, beginning with the Monday, July 31st edition!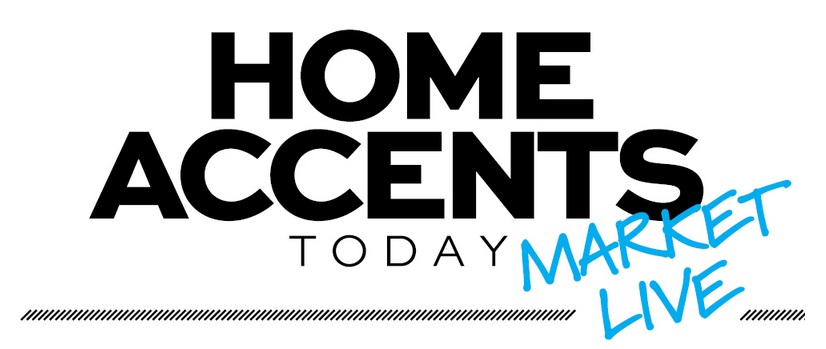 Think about it: If you forget to pick up a paper edition from the World Market Center bins on Monday or Tuesday, you can go online and read the digital version. And now, while you're sitting on the shuttle bus, enjoying a cup of coffee, relaxing in your hotel room, taking a break between showroom appointments or waiting for your flight home, you can pull up the market dailies - or this month's issue - on your phone or tablet.
Here's how to get it: If you subscribe to our e-weekly newsletter, we'll send it right to your inbox. If you'd like to go online and retrieve it, we've set up a free trial at bit.ly/HATDIGITAL. That's HATDIGITAL in all caps.
Better yet, we've filled our digital archives with issues dating back to last summer, and even tossed in our 30-year anniversary issue. You can get to these by clicking on the little file folder icon that you'll see in the top right corner of the screen once you're in the app.
If you see something you like so much that you'd like to share it, click on the "share" button (the icon with two sticks and three circles) and you can copy the URL, email it, or share to a number of social media platforms and sites. Or, just do like I do: Take a screen shot, crop it, and post away.
I'm really excited about this. Our digital editions soft-launched a few months ago, but now they're ready for prime time. The addition of dailies to Home Accents Today's digital product mix ensures you'll always have access to the market's new product intros, seminar schedules, event pics and hot trends, whether you're in Las Vegas, or not.
Now, if you are actually attending LVMKT, stop by the PBM NEWS DESK (lobby of Building A) Sunday or Monday morning between the hours of 10 and 11 a.m. when the HAT editors will be interviewing industry luminaries for our "Live from Las Vegas" video series.
On Monday at noon, Tracy Bulla and I are sitting down for a chat with James Swan, host of Million Dollar Decorating, and producer of the new Las Vegas Market Buzz podcast series, also debuting this Market. We're really looking forward to it as it's a new experience for both of us - Tracy and I will be interviewed, instead of doing the interviewing!
Market Buzz will incorporate a mix of video and audio content and will be live-streamed and posted to MillionDollarDecorating.com, ITunes, SoundCloud, Stitcher, You Tube Live, Google Hangout and Facebook Live. The Market Buzz podcasts will run in the morning and mid-day, with a daily recap in the evening. Tracy and I are really looking forward to sitting on the other side of the interview table for a change! Follow along by searching for the hashtag, #MarketBuzz.
And, of course, don't forget to pick up a copy of our August national issue! Here's a preview:
We've got a freebie for retailers. Actually, it's a freebie from Alison Anderson, the owner and operator of Virginia-based A. Dodson's home and gift stores – we're just helping to get the word out. Alison recently got together with a few industry vendors to see if they could, as a group, come up with a simpler, easier point of sale system – something that would speed up data entry and transacting between retailers and their vendors. Basically, it's a POS system designed by a retailer, for retailers, and it's currently available free of charge (to retailers). Details are in this month's Retail Update column on page 22.
The August issue also includes Thomas Lester's annual look at the home furnishings e-commerce channel, his recent visit to Nebraska Furniture Mart, podcast ponderings by Brooke Brown, and a conversation about the Millennial interior design client by our Millennial Musings columnist, Mary Beth De Loache.
In this month's rug report, Rug Editor Cecile Corral examines the "haves" and "have-nots" – why some vendors are expanding their accessory categories while others are choosing not to.
And, of course, Tracy has brought us a whole new crop of freshly picked products and delicious style stories in Color Wheel, Finishing Touches, Pairs and Objet.
Best of all, if you forget to pick up the national issue in Las Vegas, you can now read the digital edition! Just don't forget to capitalize: bit.ly/HATDIGITAL.