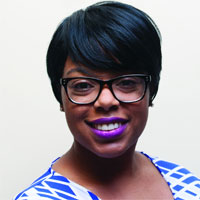 You get out what you Pod in
September 18, 2017
Life, and business, pulls us in many different directions. The conversations we find ourselves in have an equal chance of being delightful or dreadful. We keep up with current events, pop culture and industry news in hopes of having something meaningful to contribute to whatever small talk comes our way.
Personally, I love resources that help me develop as a person and a professional, but who has the time to read every article and dig though the noise?
Allow me to introduce you to the world of podcasts. In order to expose myself to the wisdom of industry leaders, innovators and just plain cool projects, podcasts win the efficiency arms race by a long shot. Sorry, Facebook.
What is a podcast?
Podcasts are a series of audio or video recordings you can listen to whenever you please. They can be entertaining, educational and informative. They're available on-demand, automatically for subscribers and free of charge.
With more than 600,000 unique podcasts available in iTunes alone, the list of subjects is endless. Shows are organized by categories and searchable within listening platform apps or through a Google search.
Every show has its own approach to content creation. Much like YouTube videos, the quality varies, but the information is invaluable. Enjoy fly-on-the-wall status as hosts like author Tim Ferriss of The Tim Ferriss Show podcast interview their pals, celebrities and industry professionals on topics listeners care about.
Why do I think podcasts are great?
1. They are informative and provide commentary on current events, industry news, trends and a variety of subjects.
2. They can be entertaining during a commute and therapeutic after a long workday.
3. They are a nimble technology that doesn't require a lot of expertise to enjoy. Most shows have a host website where you can listen via your desktop, or download an app like Apple Podcast or Stitcher (for Android) to listen on-the-go.
Not sure where to start?
Try a couple of these design-inspired podcasts:
Design Matters with Debbie Millman – The world's first podcast about design; conversations with designers, writers, artists, curators, musicians and luminaries of contemporary thought.
Million Dollar Decorating – DesignerJames Swan engages lifestyle leaders in unguarded conversation. James podcasted in June from the Dallas Market, and will be the featured host of the summer Las Vegas Market's Market Buzz.
The Chaise Lounge with Nick May – One of the summer Las Vegas Market's #ViewOnVegas participants, Nick May explores the interior design world at
99% Invisible – Explores "unnoticed" and unconventional design and architecture, from inflatable men in used car lots (episode 143) to park benches and bus shelter design (episode 219).
Want to learn how podcasting might be well-suited for your business's marketing strategy?
Join me at PBM's NEXT Conference in Washington, D.C. in September where I'll discuss digital strategies to improve your online presence. See next.pbmconferences.com for info.