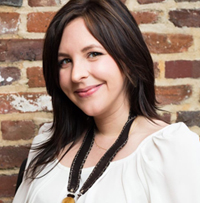 We're Better Together
September 18, 2017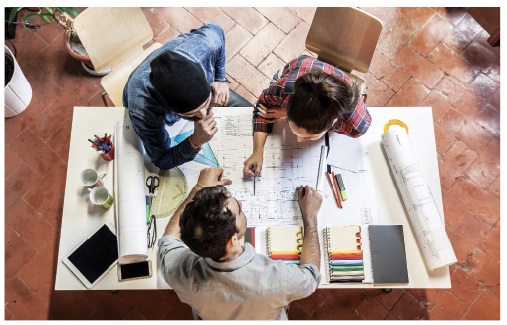 When Home Accents Today invited me to write the monthly Millennial Musings column, I was told to view this as a place to talk about the interior design industry in a relevant and meaningful way, based on my personal and professional observations, and in my own voice.
This month's column is a little more personal but about a topic I hope most everyone can relate to, regardless of age or whatever stage you're at in your interior design career.
Whether you're looking back to a different time or wondering what's ahead, I imagine that you have (or will) at least once asked yourself, "What am I doing in this crazy world otherwise known as the interior design industry?"
This world takes so many people to make "it" happen. From vendors to designers to sales and marketing, and everyone in between, we all share a common dream: to be successful and make this industry a safe career outlet for years to come, while creating beautiful design.
In my career, I have truly tapped into almost every division of this broad field, yet I often still find myself awake at night, pondering the same question: Where do I belong in this industry, especially as a part of a younger generation that wants to push design and innovation further to make their own imprint?
As a member of that generation, I want to make note of something that comes up a lot when discussing life and career anxieties with my peers.
I entered the interior design profession filled with romanticized ideas and expectations about what would come. I wanted to surround myself with creative people and work, live and play in beautiful interiors. My senses crave sumptuous, luxurious fabrics, fascinating colors and bold, daring patterns. Great design emotionalized me — and, for that matter, bad design too!
But today, it's not enough to be able to make selections and draft layouts or to be a specialist in one area. Now, you need to know social media, email marketing, how to promote and publicize, accounting, and much more!
And, I'm finding, it's not just Millennials. Generation X and Baby Boomers are having to go back to class, take seminars, catch up or outsource. The difference is that non-Millennials seem to expect Millennials to possess a wide range of knowledge when entering the interior design profession.
Is the new industry professional someone who needs all skills to be on top? How feasible is this?
In my opinion, the answer is collaboration. Maybe the task of our generation is to build the platforms to facilitate the syncing of many minds and ideas, all those little pieces, into a greater concept. Maybe it is just the realization that we cannot become the divas we once secretly aspired to be, running the show all by ourselves. We need to ask and to listen. We need to delegate and be delegated to. The moving parts will only increase, and the complexity will rise exponentially.
As I realized this, one sleepless night, I knew what I had to do. The next morning I opened my contact list and reached out to people who have skills that would help me grow.
My only hope is that as individuals' knowledge and skill sets continue to increase, we will also increase the ways in which we work together and build each other up personally and professionally. Henry Ford once said, "Coming together is a beginning, staying together is progress, working together is success." Something we can all learn from this car engineer … designer.