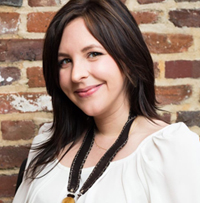 The magic of High Point Market
October 11, 2017
An industry friend once told me that he wears a tie three times a year: April, October and Dec. 25.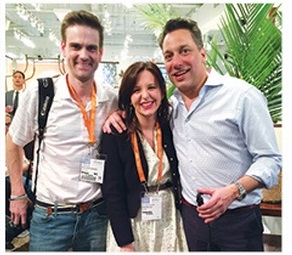 I think this sums up perfectly how I feel about the High Point Market. It's a unique, magical place where twice a year people from all over the world come together to buy, be inspired and network.
My fascination with the market is something I often have difficulty translating into words, especially with "outsiders" who don't quite understand where I disappear to twice a year. I've missed important birthdays, weddings, engagement parties and more, all in the name of love for that square mile of downtown High Point, which twice a year becomes the center of the home furnishings world.
My love affair with the High Point Market began when I first started my career and found myself traveling there quite frequently. I worked for a company that was launching a textile line, and one of my hats was building and designing our booth in the Suites at Market Square. As a new kid on the block, I made countless trips from Raleigh to High Point that first year to find and meet with our contractor, drop off and style the booth, and scout furniture partners who were willing to lend us pieces to use — and I was only designing a 10x10 space!
Once market opened, I was fully submerged on the vendor side, selling, networking, designing booth display and writing a few orders. When I returned to market as a business owner (consulting and public relations), I had two clients, one vendor and one interior designer. Market seemed larger and more exciting than ever, and I set out to make magic happen for my new and trusting clients while taking advantage of opportunities to build my network.
At first, I was terrified at approaching vendors about my services — it was quite a change to go from selling to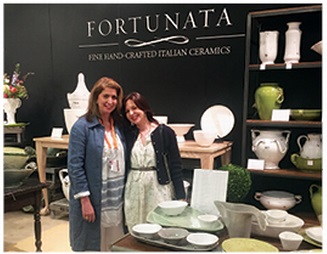 buyers inside the booth to walking the aisles by myself. I met so many people that market and walked away with more courage and discipline learned in one week than I could have ever imagined. I loved it. Still, my very first market has left the largest impact on me.
Thanks to that experience, I learned early on that buyer/vendor relationships are vitally important to the markets, and they're the core of this entire industry. And they've become my favorite part — the relationships and friendships I've made, and continue to make. I'd even go so far as to say that I think of many of them as a second family, High Point as a second home, and market is our Thanksgiving!
When I set foot in the Suites at Market Square that first market, making lifelong friends was the last thing I thought would happen. Yet today, several years later, many of those initial market contacts have become just that — and some have even become clients.
Each of the career moves I've made to date have in many ways been shaped by my experiences at High Point Market over the years.
And this month, I will be attending my eighth High Point Market in a new role: as a contributing editor for Home Accents Today. I'm really looking forward to it since the opportunity to wear yet another "hat" will, I'm sure, enable me to understand another facet and market perspective.
I had the opportunity to cover ITMA Showtime this summer and speaking candidly, it was a bit intimidating! You would think covering a market in an editorial role would create some ease since I was meeting with people to promote them, but I definitely stepped outside my comfort zone — and ended up having a blast.
I'm not sure what this High Point Market will bring but I know I'm going to be proud and excited to walk the aisles with my HAT friends, meeting new people and celebrating another October with my High Point Market family.
And of course, I have to mention that at each and every market I have been awed and inspired by the creativity and dedication that goes into all of the temporary and permanent showrooms, as well as the High Point Market Authority's incredible lineup of seminars and events.
So I'll definitely be taking time to enjoy all the beautiful new products and showrooms, listen to designers and tastemakers discuss new trends and styles, raise a glass with friends at a few parties, observe, listen, touch, talk, and just enjoy all the hustle and bustle.
I hope to see you there!