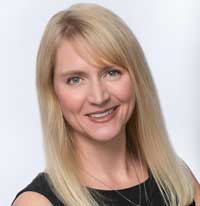 Gen Next
October 1, 2013
Early on in my career with the Home AccentsToday/Furniture Today family of brands, I was asked to join the board of directors of the Young Home Furnishings Professionals. Though I had been with the company for about four years at the time, my still-in-my-mid-20s demographic made me a great fit for that group.

I had more of an "internal" role at that time, so this was a great opportunity to get out and really get to know the business from a more personal angle.

Joining that board turned out to be one of the best moves I made in my then-young career, as it introduced me to so many people whose paths I may have never crossed otherwise, and I am proud to count many of them as great friends and allies in the business to this day.

While YHFP was one of the first groups of its kind, it's far from the last. Just last year, ART started an under-40 group to help bring together the next generation and help them forge bonds and learn from one another. Keep your eye open for opportunities for this group - already, we have been on a tour of the Zappos headquarters in Las Vegas and got together for a great cocktail party during the Atlanta market. I think there's a lot more to come.

While I was attending the Retailer Excellence Awards last month, hosted by sister publication Gifts and Decorative Accessories, an under-40 group from the gift side of the business had its own table and was introduced to the industry.

We are feeling this youth movement here at Home Accents Today as well. We have a great pair of young assistant editors in Alexa Boschini and Thomas Lester. And at the helm of our new parent company, Progressive Business Media, is Matt Slaine, a young man new to the industry but ambitious and full of great ideas to make our business stronger, which we humbly believe will benefit all of the home furnishings world.

The funny thing is, I turned 39 over the summer, so I am on the verge of aging out of these young folks' groups. And I'm quite fine with that. Seniority has its privileges after all. But beyond that, it's great fun to be in a position to watch the next generation of the home furnishings business join us on this road. 

None of us is going to be here forever, and I, for one, find it so invigorating to welcome and mentor those who will be running the show in the not-so-far-away future.